Facts over Feelings
A reminder that narratives are narratives and data are data.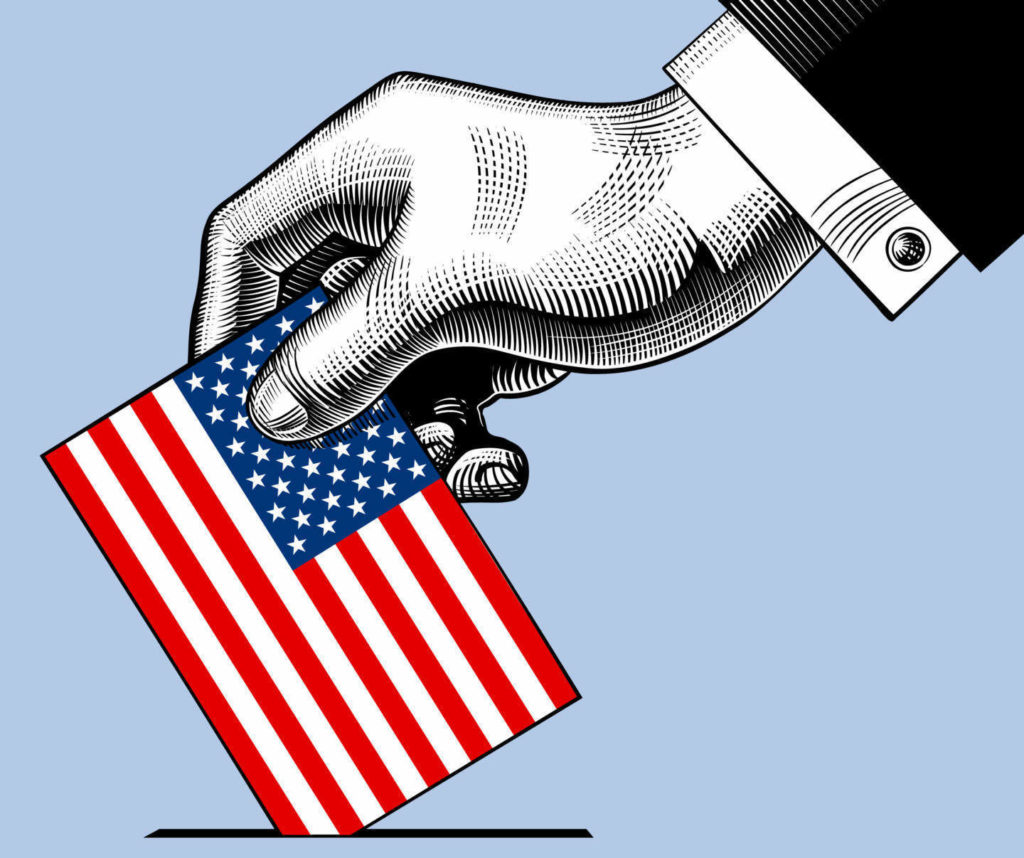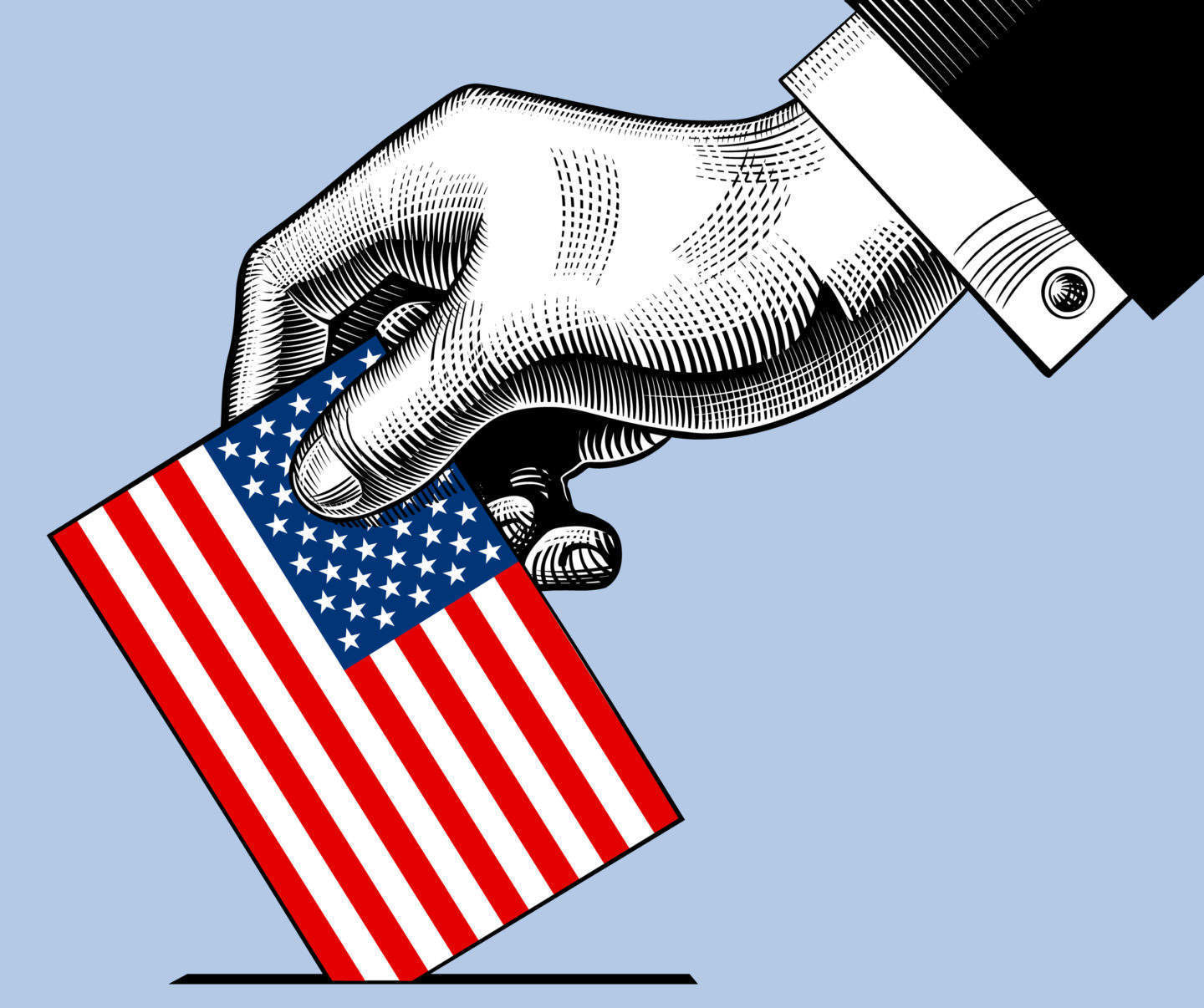 I will have a lot more to say about this general topic over the next several days, but let me caution everyone to hold off on drawing too many conclusions about the state of American politics, the parties, the quality of candidates, and/or even polling.
Let's step back and realize that everyone, the pro-Biden and the pro-Trump, allowed the narrative of election night to affect and influence how they saw the election. See, for example, James Joyner's repudiation post from this morning.
A lot of folks who wanted Biden to win were extremely disappointed by an election night that did not provide a clear win for their candidate and a lot of folks who wanted Trump to win took a lot of comfort from his good performance that night.
The thing is: the night went largely like we were told it would. That it would look more in Trump's favor due to the votes on election day that would be counted first. That we would see the so-called "Red Mirage" before a blue shift to Biden via the mail-in ballots.
But even if our brains knew this, our hearts weren't so sure, and hence premature depression and recrimination by some and premature jubilation (and petulance) by others.
I fall into this camp, as while my brain knew better, my heart wanted a blowout for Biden and I wanted to see it Tuesday. I really wanted Florida to go blue and I thought NC would (and that we would know on election night). I had fantasies about a blue Texas (not that I really ever believed those).
And yes, there is going to be some serious discussion of polling. The most glaring example to me at the moment being Florida, as both in 2018 and 2020 the polling just failed there. It is actually too early to really know what the polling errors were until we get all the results.
There are several other state polls that were really odd, and that needs examination.
There were a lot of feelings on Tuesday night and other feelings persist. But assessment and analysis will need facts, not feelings.
One bit of data that I find interesting is that the popular vote percentages are tracking quite closely to Trump's approval/disapproval. Biden is currently up 50.5% to 47.7% (and that gap will grow once all the ballots are counted and certified). Trump's current disapproval is 52.2% to his approval of 44.7%.
This does not explain the 8.4 point gap in the final national polling averages, but it is worth noting that in the final average, Biden was polling at 51.8%–that is only 1.3 point of where he currently is, and keep in mind, again, his percentage of the vote will almost certainly go up.
This is all important in assessing the polls. And again, there is clearly some state-level issues to deal with as well as explaining why Trump's final number in those averages (43.4%) was as low as it was.
---
When I tried to use my head before the election, I came up with this map as the most likely one: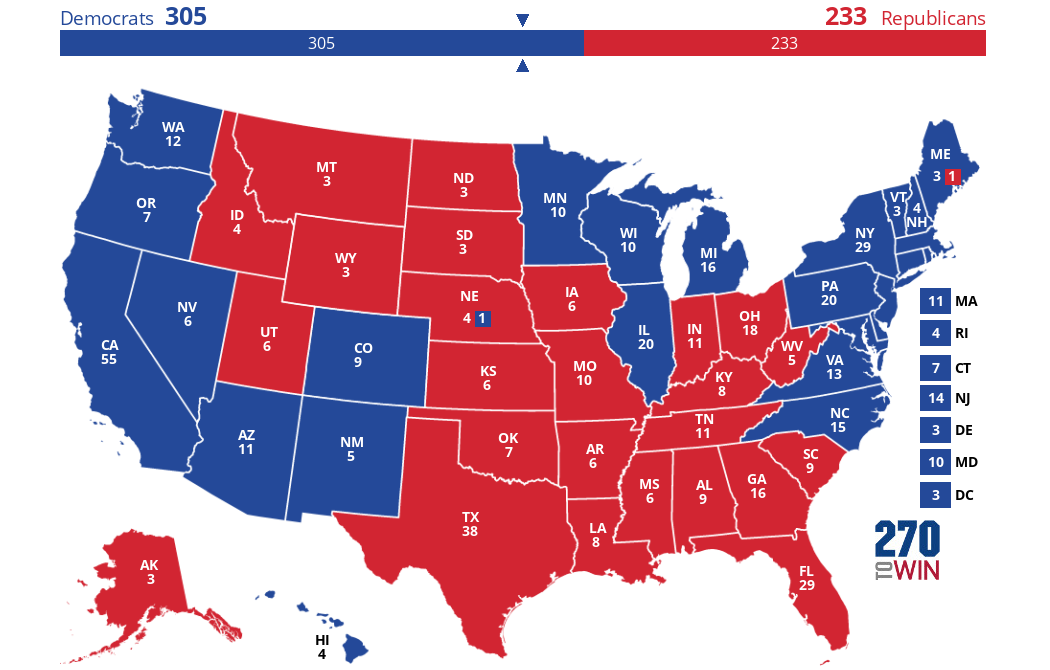 At the moment, it appears that I might end up being one EV off and with NC and GA flipped.
As I said at the time:
Note that this is a conservative, hedged map as the polling suggests a good chance of GA and FL going Biden and OH and IA are also real possibilities. If the turnout and enthusiasm is what it appears to be, a blue wave may well be in the making.

I don't trust Florida, even though Biden is ahead there (I have no good political science reason, just experiences watching that state in 2000, 2016, and 2018).

I will be watching Georgia carefully, but think that the Senate races may keep the state red.
And, I would note, on election night OH and FL seemed close for while (IA did not), although they are currently showing as clear Trump wins (but the margins may narrow once all the urban counties are counted).
I also stated that Trump's only winning map looked like this: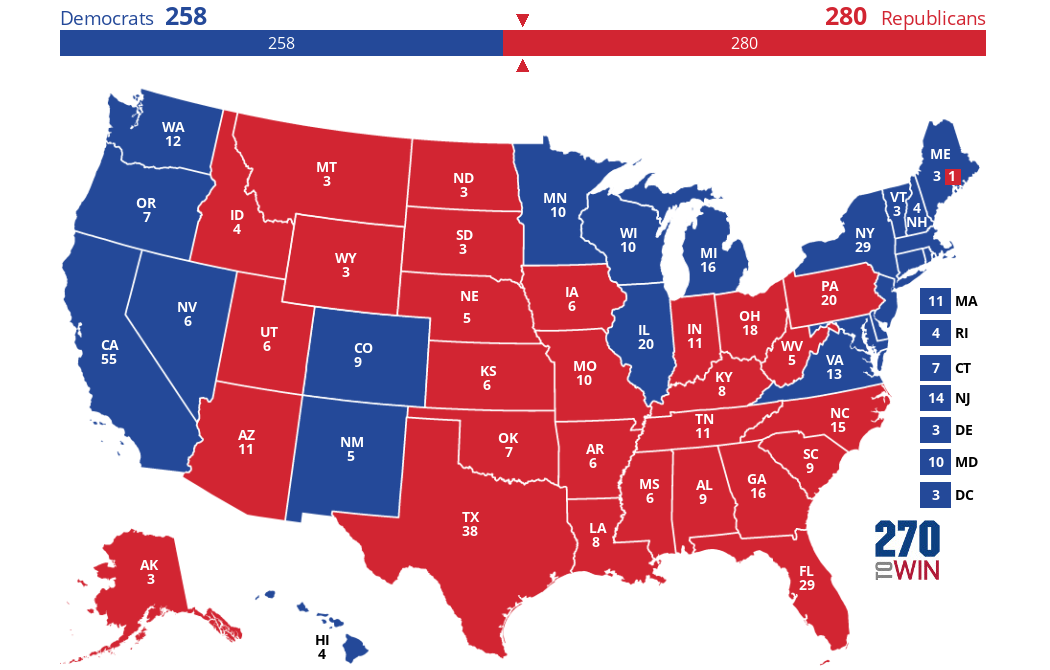 This could still happen, by the way, although it seems unlikely. But, again, this comports with what has happened since Tuesday.
---
Regardless of facts, feelings, and what may or may not be wrong with polling, let me stress that all the anxiety and uncertainty has been caused by the Electoral College. The intent of the voters is quite clear, even if our institutions distort that view.