A Repudiation After All?
The early reaction was premature.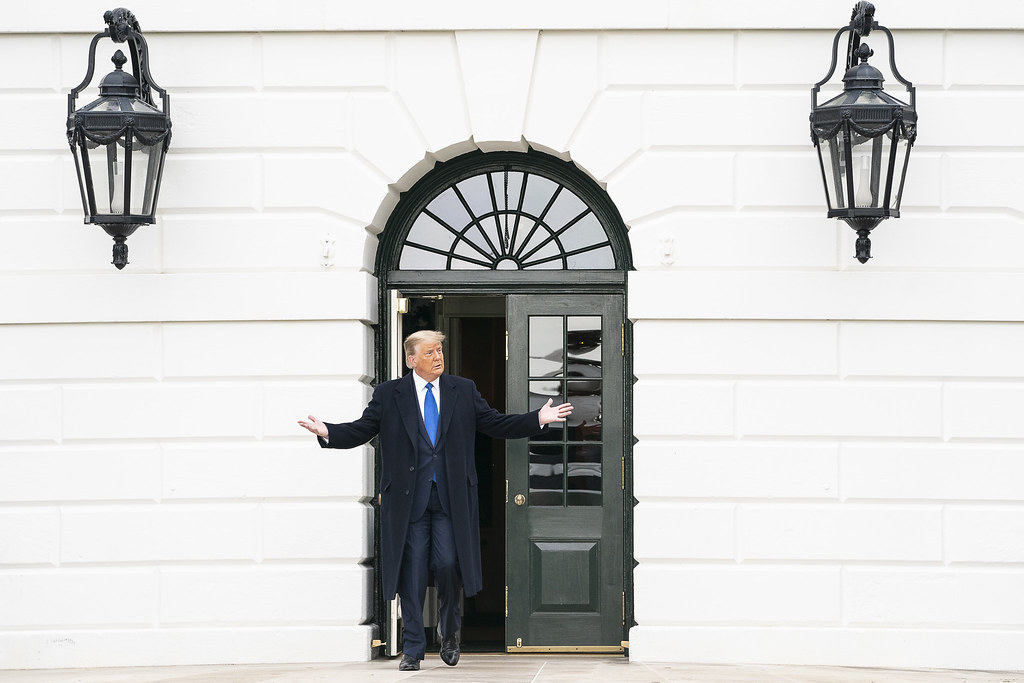 Democrats and NeverTrump Republicans were hoping that voters would send such a strong message of their disgust of President Trump that we would never see his likes again. The seeming closeness of the race on Election Night made us all sad.
The morning-after columns were clear on that point:
But what if our threshold was too high?
Commentary's John Podhoretz, of all people, makes a pretty good argument that we did indeed get "The Repudiation" we asked for. While he muddles it with too many snipes at the woke libz, the case is actually rather strong.
Joe Biden is on track to receive more than 80 million votes—nearly 20 percent higher than Barack Obama's previous record in 2008. Hillary Clinton received 66 million votes in 2016. Biden may best her total by close to 30 percent. Clinton won 20 states in 2016. Obama won 24 states in 2012. Biden may end up winning 25 states.

Biden did this while presiding over the least energetic and most idea-free campaign in modern history. As far as his positive agenda for America goes, we should all wear masks and listen to the science. And since the public seems to have seen fit to deny Biden a Democratic Senate, he won't be able even to rubber-stamp liberal or leftist policy items that are put on the Resolute Desk for him to sign.

There's little or no enthusiasm for the man, and there shouldn't be. He didn't encourage any. In the primaries, Biden ran as the milquetoast; the most inoffensive major candidate. And he didn't change much in the general, which is the point. His goal was to be… nothing. A flat surface.

He just wasn't Donald Trump—and that proved to be enough to generate 80-plus million votes.
Now, while that's a skosh oversimplified, it's not wrong. Biden has a rather detailed platform, and one that actually become more progressive and ambitious during the general election campaign thanks to a task force to unite the Bernie wing of the party with his own. But, even as one who very much liked Biden when I was a staunch Republican—I was defending his gaffes at least as far back as 2008—and who voted for him in both the primary and general election, his main message was "Make America Normal Again."
That followed a 2018 election in which 62 million Democrats cast ballots and flipped the House blue—9 million more than Republicans and a level of turnout for a midterm the likes of which we've hardly ever seen.

In my view, just as Trump's brash willingness to defy political convention and his addiction to outrageous behavior won him his party's nomination and arguably the election, they also created a movement against him of incomparable size and power.

Look, Ronald Reagan was hated like crazy. George W. Bush was hated like crazy. People demonstrated against them by the millions. But they did not generate a massive counterforce that ended up driving them from office. Far from it. Reagan won 49 states in 1984. Bush improved on his electoral college performance in 2004. Trump lost states and maybe as many as 50 electors from 2016 to 2020, while also losing the House for the Republicans.
There's a lot to this. The comparison with Bush is really good: despite an increasingly-unpopular war and an arguably stronger opponent, he managed to win a popular-vote majority, increase his margin in Florida considerably, and add states to his coalition.
This year, the election was almost purely a referendum on Trump. He's going to lose very, very badly. Huge. In what is looking to be not only the highest-turnout election in US history in terms of the sheer number of votes cast but, crucially, the highest percentage of eligible voters in a century.
Trump enhanced their cause. It couldn't have survived and thrived without being constantly fed by Trump. He made the best case against himself anyone could ever have made, which is what Biden's apparent victory demonstrates. That, and the fact that, with the exception of Cory Gardner in Colorado, elected Senate Republicans thought to be doomed or nearly doomed all survived—Susan Collins, Thom Tillis, Joni Ernst, Lindsey Graham, Steve Daines, and probably Alaska's Dan Sullivan. (Martha McSally and Kelly Loeffler were both appointed to their seats.)

The fact that Washington Republicans weren't ditched, combined with Biden's colorlessness and lack of an agenda, means that the astonishing turnout among Democrats and independents was driven by one overwhelming objective: To drive Donald Trump from office. And that, it seems, is the only clear message of the 2020 election.
Obviously, one can argue this one either way. Returning Trump's enablers to Congress is indeed evidence that Trumpism hasn't been thoroughly stamped out. But the fact that Trump lost in places that sent Republicans back to the House and Senate (or to state offices) is indeed a yuuuge repudiation of Trump himself.
Further, as the counting goes on, it's looking like Biden will run the table on the remaining states, minus Alaska. He's ahead in Georgia now and could well win North Carolina, which didn't seem possible even yesterday. He'll almost surely win Nevada and Pennsylvania. That's as big a win as could reasonably have been expected from the pre-election polls.
And, while Podhoretz didn't mention it, Biden would almost surely have won Florida had Republicans not managed to thwart the ballot initiative that restored voting rights to felons who had served their time. (I remain befuddled that, with all the money Mike Bloomberg and others invested there, they didn't simply pay all the fines owed by these folks.)
Democrats and Lincoln Project "Republicans" seemed to be asking for something more. The only way to repudiate Trump was to throw out the Republican Party and embrace the Democratic agenda. But that's an absurd ask.