Some States Are (Finally) Getting Rid Of Caucuses
Several states are getting rid of caucuses in favor of primaries, a move that could be to the disadvantage of candidates like Bernie Sanders.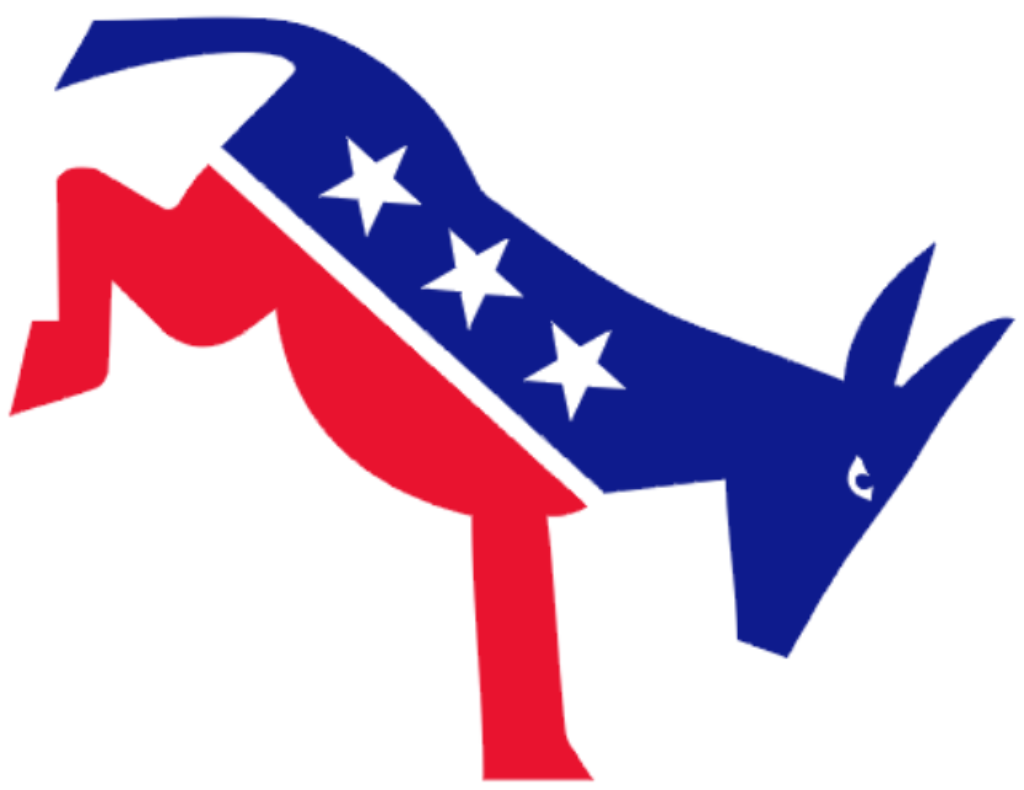 A little-noticed change in the Democratic Party's nomination process could end up having a huge impact on the race for the 2020 nomination and especially on the campaigns of candidates that depend on small groups of committed activists such as Bernie Sanders and others on the "progressive" side of the policy:
Bernie Sanders' surprise performance against Hillary Clinton in 2016 was fueled by his dominance in a slate of states that voted by caucus, a format that allowed the Vermont senator to capitalize on his smaller but more fervent base of supporters.

In 2020, Sanders will lose some of that edge.

Several states that caucused in 2016 will hold primaries instead in 2020, potentially dealing a blow to Sanders and other Democratic hopefuls with zealous followings.

"It's absolutely going to make a difference in 2020," said Robby Mook, Clinton's 2016 campaign manager. "The caucuses tend to award the candidate who has the greatest intensity among a smaller group of supporters, rather than a candidate who has a broader base of support."

Caucuses are seen as a boon for candidates with die-hard supporters because they can last for hours and require participants to vote out in the open. The beneficiaries are often candidates representing the ideological poles of each party, the most liberal Democrats or most conservative Republicans.

David de la Fuente, a political analyst for the centrist think tank Third Way, said the abandonment of caucuses is "going to have a big, big impact" and are "likely to benefit the most mainstream Democrats rather than more far-left or populist Democrats."

Sanders' allies aren't buying that it will be hurt his chances if he runs for president again, though.

Jeff Weaver, Sanders' 2016 campaign manager, said "the practical effect on a Bernie Sanders 2020 run is — I don't think there is any."

Weaver agrees with the premise that passionate voters can have an outsized effect in low-turnout caucuses: "If you have a dedicated group of folks, because the number of people at caucuses is generally lower, they can have a bigger impact."

But there's a flip side, he said: It's easier to persuade infrequent voters to show up to a primary than a caucus — and "Bernie Sanders and other progressive candidates will disproportionately get the votes of people who are not consistent voters."

Sanders won 12 of the 18 states and territories that caucused in 2016 — compared with 11 of 39 primaries. In 2008, Barack Obama also outperformed Hillary Clinton in caucus states.

In 2020, four of the caucus states that Sanders won — Nebraska, Idaho, Minnesota, and Colorado — will use primaries to determine how many pledged delegates were allocated to each Democratic candidates.

More could soon follow. Utah has a new law on the books permitting political parties to use presidential primaries, and an official in the state Democratic Party said it expects to opt in. Maine passed a bill in 2016 to establish a presidential primary, but a top state Democrat said it sunsetted and was not immediately funded.

Third Way has called for an end to caucuses, arguing that they suppress voting among the elderly, people with disabilities, and those who work at night or on weekends, when caucuses often take place. The group has also run ads against Sanders online.

Assuming the Democratic National Committee's allocation remains relatively the same, de la Fuente said that 8 percent to 9 percent of pledged delegates would be chosen by caucuses in 2020 — compared with 14 percent in 2016.

That dramatic shift could affect not only Sanders if he runs, Democrats said, but progressives in general.

Ed Rendell, the former Pennsylvania governor and DNC chairman, named Sens. Elizabeth Warren and Kamala Harris as others who could "suffer" from the change. Rep. Beto O'Rourke was another potential 2020 contender who Democrats said could be negatively affected.

Meanwhile, former Vice President Joe Biden, Sen. Amy Klobuchar and former New York City Mayor Michael Bloomberg would gain from the change if they ran for president, Rendell predicted. Rendell has expressed high regard in the past for Biden and Klobuchar as potential 2020 contenders.

"I think it helps Biden a lot," he said. "Although he's very popular among Democrats, he doesn't produce the same kind of frantic dedication as some of the most active progressives."

(…)

Democratic Party leaders in the states that adopted primaries said they did it for several reasons: Caucuses are expensive for the party. Primaries allow more people to vote. And in 2016, Democrats often underestimated caucus turnout, leading to long lines and frustrated voters in some areas.

"The line was a mile-and-a-half long," said Evangeline Beechler, first vice chair of the Idaho Democratic Party, of the 2016 caucus where she worked. "We couldn't really handle it."

Some Democrats hope that primaries will boost turnout in the general election. They also expressed relief that they could spend the money previously used for caucuses on other things — namely, defeating Republicans.
I have long argued against caucuses and other restrictive means, such as party conventions, for selecting party nominees and choosing delegates to state and national conventions. The primary reasons for this is that, unlike primaries, these processes can easily be manipulated by small groups of unrepresentative activists.
A caucus that's held starting at 7pm on a weeknight in the middle of winter is obviously going to draw far fewer voters than a primary where the polls are open for twelve to thirteen hours a day and where voters have an opportunity to vote absentee if they aren't going to be able to make it to the polls on a primary day (as Ed Morrissey discovered in 2012 in Minnesota, there is no such thing as absentee voting in a caucus).  Turnout for a primary is often low to begin with, but turnout for a caucus is even worse. Many people don't have the time to spend two or three hours on a work night sitting in a school gymnasium, firehouse, or meeting hall going through the often tedious process that ends with the (non-binding) straw poll that the cable news networks breathlessly report as the results of the caucus. This is especially true for people who work late or have children. Those who do are going to tend to be older than the electorate as a whole and more committed to a particular candidate than many other voters might be. This is why candidates like Rick Santorum, Ron Paul, and before them Pat Robertson tend to do well in caucus scenarios and poorly in primaries. A committed ideological core in a caucus state can have a far greater impact than in a primary because the people who attend are older, more ideologically committed, and in the case of Republican voters, more conservative than the electorate as a whole. How this helps the party choose a nominee representative of the party that is likely to win in November is beyond me.
If the participation issues weren't reason enough to dump caucuses — and for any political party interested in picking a candidate best suited to appealing to a wide variety of candidates, it should be — the extent to which we've seen a simple thing like counting the votes screwed up in three states inside of a month in a manner that makes the State of Florida circa 2000 seem positively competent by comparison should be the final nail in the coffin for the caucus system. If we cannot rely on the results that are being reported when they are reported, and not two weeks later when the race has moved on through two or three different states, then there's no rational reason to give states like Iowa, Nevada, and Maine pride of place in the scheduling process. As I've said before on this topic, if they want to be taken seriously they need to abandon a method of choosing candidates that was best suited to choosing a Sheriff in 1912 but clearly isn't well-suited to picking a Presidential nominee in the 21st Century. This isn't a problem exclusive to Republicans, either. As one writer pointed out four years ago the Democratic caucus rules in Iowa violate what many consider one of the most important aspects of voting in modern America, the secret ballot. What's the point of keeping such an archaic system alive?