Some Thoughts on Representation
How well do single-seat districts lead to representation? (And of what?)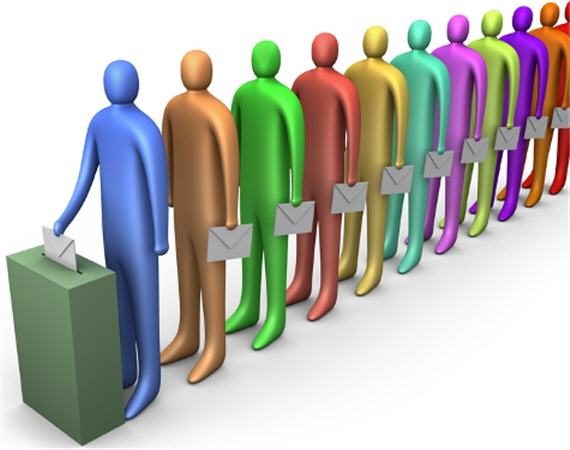 The discussion of single-seat districts and pending redistricting cause me to think about an objection that is often put forward in opposition to multi-seat districts, (as opposed to our current system of single-seat districts): who would my representative be? After all, right now we all know that if I live in California's 12th District then I am represented in the House by Nancy Pelosi and if I live in Texas' 1st District then I am represented by Louie Gohmert.
But in terms of "representation" how true is this, really?
There are conservative Republicans in CA12 who, almost certainly, feel better represented in the Congress by Gohmert than they do by Pelosi (11.9% of CA12 voted for Trump). The converse is true for folks in TX01 (where 26.2% voted for Biden).
Apart from the fact that yes, she is the Representative of California's 12th Congressional District, in what real way does Nancy Pelosi represent a hardcore conservative constituent? The dedicated libertarian? And how often over the years has there been a vote wherein her CA12ness was more important than her Democratic POV?
I recognize there is an important linkage between place and legislative representation, but the reality is that the ideological/philosophical/policy outcome kind of representation is also important (arguably, more so). Both single-seat and multi-seat districts represent both place and ideology (which also have linkages) but single-seat districts emphasize place over philosophy while multi-seat PR emphasizes philosophical representation.
Ultimately, however, what matters to you as a citizen? That a vote was favored by a majority of persons in your district or that legislation you favor gets passed? Is it "good" for your district for a law to pass with 51% support of the district if your representative voted for that bill? What about the 49% who opposed?
For all the energy we spend on talking about how important place is (whether we are talking about states or just huge tracks of land we color blue or red within those states) for most national issues is it really the case that one's political preferences are really represented by one's US Representative?
If one is a QAnon devotee, one may be far better represented in Congress by MTG than by one's actual Rep. Likewise, AOC may be far more representative of one's views that than the fellow one actually voted for (or against, as the case may be).
The point being that if, as per the example in James' post on redistricting, there is a population with 60% preferences for one party and 40% the other, then in a winner-take-all system, 60% are represented in the way I am describing above, and 40% are not, even if the shared geography of the two groups has a representative in Congress. So, sure, if there are issues that are purely about my district and not about ideology, I am represented, but how often does that actually happen?
We are taught that geography-based representation is central, but the reality is that most issues are more likely to be denominated by philosophical and other variables more than being reducible to location-based preferences.
The fundamental lesson here is that a given district does not have one interest. Far from it.
As I frequently note, people have interests, land does not. We should want a legislature that represents those interests and proportional representation, that usually requires multi-seat districts (although MMP, my top preference, does not). I do think that we Americans are so engrained with the notion of location-based representation and convinced of place-based interests being paramount that we often have a hard time understanding the limitation of that kind of thinking as well as the options that can overcome those limitations.
---
Some other related observations.
First, the real source for local interests to be contested is local government (which we all tend to ignore). And yes, those suffer from the effects of single-seat districts as well (although there is some variation in local elections across the US). While national legislation can have local effects, they are diffused. Real change to issues that affect localities is handled by state and local government (e.g., law enforcement, education, sanitation, utilities, and so forth).
Second, some worry that multi-seat districts would mean they would not have their own representative, which would affect constituency services. But, of course, everyone has two Senators to choose from to seek help with problems, and rather than causing confusion, it simply increases the number of entry points for a person seeking help. As such, living in a district with five members instead of one just means more possible routes for representation and aid, which does not strike me as a problem.
Beyond that, how many people actually solicit their Representative for services? While a real and important thing, I also think this concern is overblown.
Third, an illustration of place v. interest: one of the reasons I think that some "small" state would gladly do away with the Electoral College if given the chance is that the majority of citizens and politicians in, say, Vermont, would prefer for the popular vote to prevail because they heavily prefer Democratic presidents and the EC is more likely to help a Republican get elected than a Democrat. We are so taught to think it terms of interests being linked to real estate that we often don't stop to think about whether that is the best way to think about it.
(The fact that a number of small states have voted for the National Vote Compact lends credence to this conclusion).
Fourth, a comparative side note: it is possible to have a legislature elected in one, country-wide multi-seat district, as is in the case with the Israeli Knesset and the Colombian Senate. (Israel is the purer case as their legislature is unicameral, while Colombia's is bicameral, with its first chamber being elected in geography-based multi-seat districts). In these cases, the philosophical variable is paramount, although it is possible in such a system for regional parties to draw their votes from location-based constituencies if they are sufficiently organized and cohesive.