Study: Rising Gas Prices Don't Impact Consumption
A new study suggests that increases in the price of gasoline have very little impact on consumer behavior. If that's true, it has serious implications for energy policy.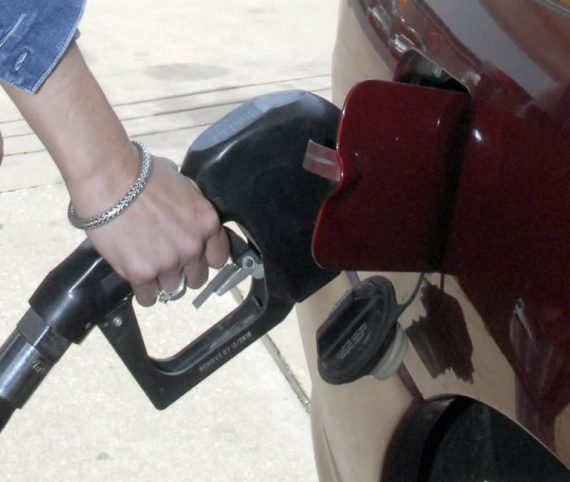 According to a new study, increases in the price of gas actually have very little impact on consumption:
According to research by UC Davis's Jonathan Hughes, Christopher Knittel and Daniel Sperling, [PDF] Americans are now less responsive to increases in gas prices. In the late 1970s, a ten percent rise in the cost of gas would lead to about a three percent decline in the amount of gas consumed. In the early 2000s, on the other hand, gas prices would have to rise about 60 percent to provoke a similar decline in gas consumption. The researchers theorized that this might be because spending on gas is now a smaller fraction of total monthly income or because cars get better mileage now, meaning that cutting back on driving saves less gas than it would have in the 1970s. But either way, their research suggests that even if gas prices go higher, we're unlikely to see Americans buying less gas.
One possible explanation for the change in consumer behavior is the simple fact that, for many people, driving is quite simply a necessity. For the average suburban resident, for example, public transportation simple isn't a viable option for the daily work commute. Even if it is, it's typically the case that you have to drive somewhere to access the public transportation. The same goes for families where children are involved in a multitude of after-school or summertime activities; someone needs to drive the kids where they need to be. When you don't really have a choice about driving, your reaction to an increase in the price of gas is likely to be a shrug of quiet acceptance. After all, what else can you do?
Another factor that may be influencing consumer behavior here is the fact that way we pay for gas has changed since the 1970s. Back then, most people paid cash when they filled up at the pump. Today, it's typically a matter of swiping a credit card and filling up your car (except in New Jersey, of course, where people still aren't allowed to pump their own. We've already seen plenty of evidence over the years that credit cards cause people to spend more than they would if they used cash so it w0uldn't be surprising to see this happening at the pump as well.
The policy implications of this study should seem obvious. Energy economists, and many on the left, have long advocated increasing gasoline taxes as a method of encouraging people to reduce consumption of gasoline. If these findings that increased gas prices don't tend to impact consumption are correct, then that puts the idea of raising gas taxes to reduce consumption into serious doubt
Matthew Yglesias brings up the other issue that this study  raises:
Since households are income constrained, that means the impact on spending on everything that's not gasoline will be relatively large.
That, quite obviously, will have an impact on economic growth. So, the implication is that increasing gas taxes would do very little to reduce consumption and could end up hampering economic growth. The worst of all possible worlds.