Super Bowl Sets Another Television Viewership Record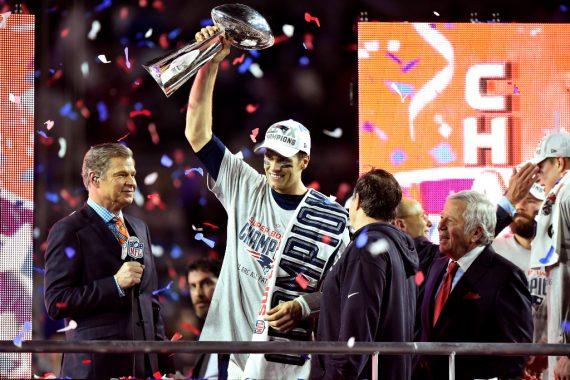 Once again, the Super Bowl broke viewership records to become the most watched television broadcast in history:
Super Bowl XLIX surged to break multiple records on Sunday night, raking in 114.4 million viewers to become the most-watched telecast in U.S. history.

Overnight ratings, based on metered markets, however, suggest that a new record was set on Sunday night, with the New England Patriots' narrow victory over the Seattle Seahawks delivering a 49.7 rating, the highest overnight rating in Super Bowl history. That's up 4 percent from the 2014 blowout that pulled a 47.6 rating — the fifth-highest overnight on record for a Super Bowl. But after low-balled preliminary figures last year, that game went on to be the most watched to date with 112.2 million viewers.
This is the fifth consecutive year in which the Super Bowl has set a record for the most watched show in history. Indeed, we're now at the point where the Super Bowl is essentially the only television broadcast that garners these kinds of numbers.