Support For Same-Sex Marriage Reaches 59% In California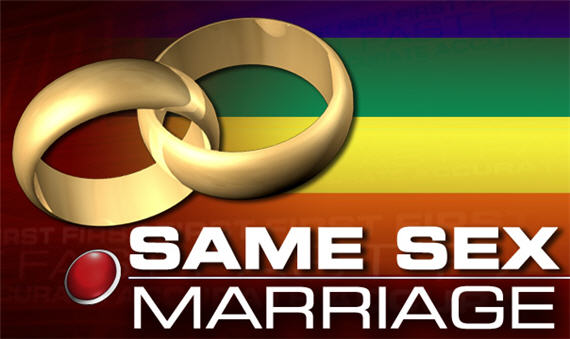 Just three years after Californians narrowly approved Proposition 8, public opinion in the Golden State on the issue of gay marriage has changed dramatically:
A new poll shows gay marriage has arrived in California – in public opinion if not in state lawbooks.

Golden State registered voters now favor same-sex unions by 59 percent to 34 percent, a 25-point gap that is the largest margin of support for the issue in the three-plus decades the Field Poll has been asking the question.

The new Field survey shows support has leapt markedly in the three and a half years since California voters approved Proposition 8, which banned gay marriage, 52.3 percent to 47.7 percent.

The poll showed increases in support virtually across the board – among voters under 64, non-white voters, Catholics, Republicans and nonpartisans.

Poll Director Mark DiCamillo said the move to a 25-point gap goes beyond the gradual increase in support that has been expected as young voters age and "replace" older voters in the electorate.

"This is now showing that opinions are changing irrespective of generational replacement," DiCamillo said. "This is real change."
Indeed it is, and it's reflective of the extent to which public opinion on homosexuality has changed so dramatically over the past two decades or so. It also suggests that the anti gay marriage initiatives of the mid-2000s were, to a large extent, the high water mark for the opponents of marriage equality as well as being the dying salvo of a reactionary backlash against the general societal acceptance of homosexuality. Change is coming, faster than many thought it would.