Surface-To-Air Missiles Looted From Libyan Arms Depot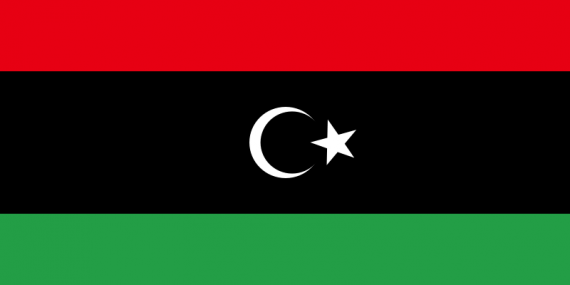 Well, this is something that could be a problem:
A potent stash of Russian-made surface-to-air missiles is missing from a huge Tripoli weapons warehouse amid reports of weapons looting across war-torn Libya.

They are Grinch SA-24 shoulder-launched missiles, also known as Igla-S missiles, the equivalent of U.S.-made Stinger missiles.

A CNN team and Human Rights Watch found dozens of empty crates marked with packing lists and inventory numbers that identified the items as Igla-S surface-to-air missiles.

The list for one box, for example, written in English and Russian, said it had contained two missiles, with inventory number "Missile 9M342," and a power source, inventory number "Article 9B238."

Grinch SA-24s are designed to target front-line aircraft, helicopters, cruise missiles and drones. They can shoot down a plane flying as high as 11,000 feet and can travel 19,000 feet straight out.

Fighters aligned with the National Transitional Council and others swiped armaments from the storage facility, witnesses told Human Rights Watch. The warehouse is located near a base of the Khamis Brigade, a special forces unit in Gadhafi's military, in the southeastern part of the capital.

The warehouse contains mortars and artillery rounds, but there are empty crates for those items as well. There are also empty boxes for another surface-to-air missile, the SA-7.

Peter Bouckaert, Human Rights Watch emergencies director, told CNN he has seen the same pattern in armories looted elsewhere in Libya, noting that "in every city we arrive, the first thing to disappear are the surface-to-air missiles."
The most obvious destination for items like this would obviously be the world's weapons black market, where they could fall into the hands of terrorists and other assorted rogues. Perhaps we ought to ask our "friends" in the NTC about this.