Talking to North Korea is a Good Idea, but…
Talking to adversaries is a good idea. Of course, it matters how it is done.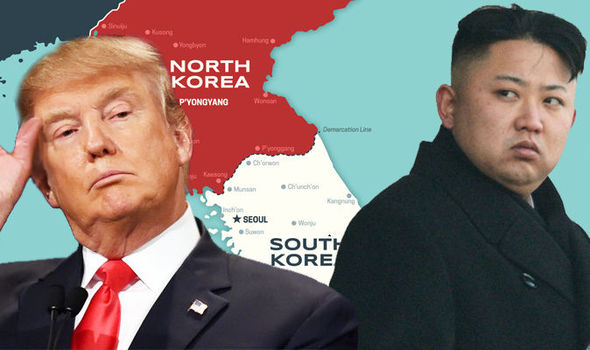 Some readers have accused me (and my co-bloggers) for never saying anything nice about the Trump administration.  So, here goes a positive comment:  I agree that we should talk to the North Koreans.  I think that, in general, talking to adversaries is a good and necessary thing to do.  This is an area in which Republicans in particular (I am thinking especially of the 2012 presidential campaign) have gotten too didactic in saying that we should only talk to North Korea or Iran if we get concessions first–which is a self-defeating position (see Doug Mataconis' 2012 post, The GOP's Ridiculous Appeasement Argument, if you need a refresher).
So, as a general principle, I agree that the US should talk to North Korea.
BUT, if we are going to engage in talks we need to go the proper groundwork.  Talks of consequence take time and effort.  And, moreover, meetings between heads of state require a ton of advance work.  Despite simplistic view of these things, leaders don't sit down and hash these things out over a multi-day summit.  It just doesn't work that way. Usually the heads of state meet only after substantive lower-level talks have led to actual agreements which the heads of state can then endorse in public.
And, really, Trump agreeing to direct talks with Kim without the actual work just gives Kim exactly what he wants:  increased stature with his domestic audience (the main audience to which he plays).  What it doesn't do is provide any substantive changes to the politics of the Korean peninsula.
Update:  I see that James Joyner already has a lengthier take on this from Friday: Trump Accepts Kim's Offer to Meet.