The Advance And Retreat Of Girls Names 1960-2012
Jezebel has an interesting series of maps up showing the most prominent names in all 50 states from 1960 through 2012 based on Social Security Administration records. Here's the map for 1960, when Mary pretty much ruled the land: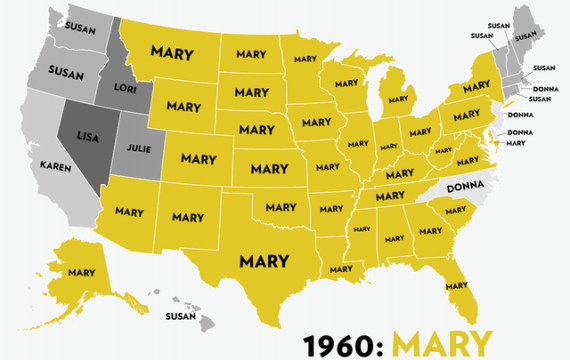 And here's 2012,which shows Emma predominating but Sophia holding out on the West Coast, with small pockets of support in the East: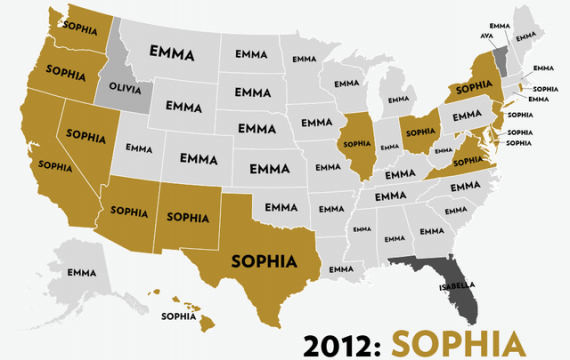 There's also an animated GIF at the link that tells the tale. It's like watching the advance and retreat of armies across a battlefield.