The Dunning-Kruger Presidency
Knowing what you don't know is important.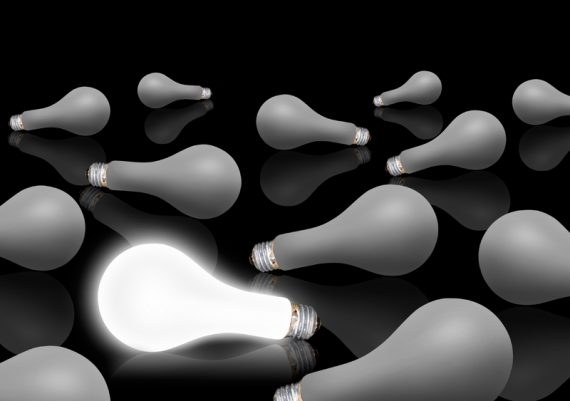 Inspired by a certain someone's self-description of their genius, James Fallows of The Atlantic was inspired to write the following:  How Actual Smart People Talk About Themselves.  The piece comports with my own experiences on this topic, but I was especially struck by the following:
They know what they don't know. This to me is the most consistent marker of real intelligence. The more acute someone's ability to perceive and assess, the more likely that person is to recognize his or her limits. These include the unevenness of any one person's talents; the specific areas of weakness—social awkwardness, musical tin ear, being stronger with numbers than with words, or vice versa; and the incomparable vastness of what any individual person can never know. To read books seriously is to be staggered by the knowledge of how many more books will remain beyond your ken. It's like looking up at the star-filled sky.
This hit a chord on multiple levels. The basic thesis is one that I have tried to instill in my students for years.  First, a key element of learning is figuring out what you don't know.  Indeed, these types of discussion make me thing of teenagers who often think that they know it all is simply because they have yet to figure out the vast areas of knowledge they lack.  Along those lines students who do poorly on exams often did not take the time necessary to figure out what they did not know or understand in class, relying instead on their extreme confidence in the areas they did know.  A key corollary to this notion is that the more you know, the more you know you don't know.  It can be disconcerting, especially to very bright students, for them to feel that they know less and less the more education they receive.
And then, of course, we have, as Fallows notes, the Dunning-Kruger effect:
the more limited someone is in reality, the more talented the person imagines himself to be. Or, as David Dunning and Justin Kruger put it in the title of their original scientific-journal article, "Unskilled and unaware of it: how difficulties in recognizing one's own incompetence lead to inflated self-assessments."
This is very much one of the areas that has long concerned me about the president:  he has never shown any inclination or ability to know (or care to figure out) what he does not know.  Indeed, I noted it over a year ago:  Trump: "I'm like a smart person"; Doesn't Need Daily Intel Briefings.  (In re-reading that post from mid-December 2016, I am struck by the phrasing:  "like a smart person" which is quite similar to the tweet from a few days ago, "being, like, really smart"–what is with the "like" modifying "smart"?).
And I understand we all have blind spots.  We all certainly have opinions on subjects for which we are not expert.  And yes, to be a politician requires having to have opinions on a range of subjects (and also a large ego that, no doubt, unduly amplifies one's confidence on those opinions).  However, a truly smart politician (let alone a genius) knows that to function in that role that one needs actual experts as advisers.  The Trump administration's poor record of a) appointing truly qualified persons to either advisory or governing roles, and b) adequately staffing the executive branch just helps to starkly demonstrate the D-K Effect both in action (on the part of the president) and then amplified by the appointees themselves.  Look no further than the State Department for evidence of this.
Look, Trump has certain talents (self-promotion being one of them).  He obviously has some level of intelligence to get where he is, but he clearly is ignorant of wide swaths of knowledge (foreign policy, trade, and health care are three than immediately come to mind) and shows no inclination toward learning about them–rather, he makes broad declarations as if he knows what he is talking about.  He is the Dunning-Kruger President:  a blind man leading the parade without cane or guide-dog, certain that he can not only stick to the parade route, but describe the scenery as he goes.