The End Of The Debate Over Evolution?
Will more knowledge bring an end to the public debate over evolutionary theory? Don't count on it.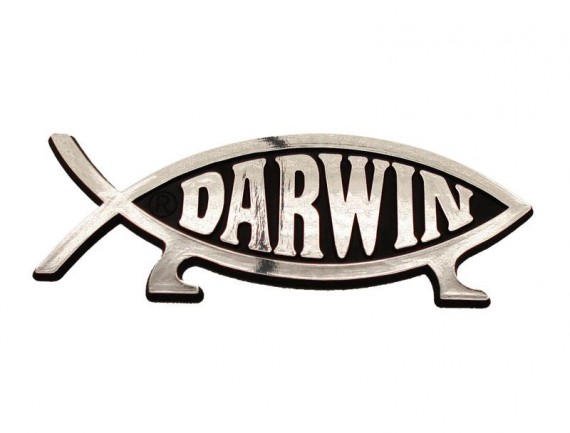 Renowned anthropologist Richard Leakey, who has spent much of his life in West  East Africa uncovering the clues to the origins and history of humanity, thinks that we're close to the end of the debate over the idea that humanity has evolved over time from less complex forms of life:
NEW YORK — Richard Leakey predicts skepticism over evolution will soon be history.

Not that the avowed atheist has any doubts himself.

Sometime in the next 15 to 30 years, the Kenyan-born paleoanthropologist expects scientific discoveries will have accelerated to the point that "even the skeptics can accept it."

"If you get to the stage where you can persuade people on the evidence, that it's solid, that we are all African, that color is superficial, that stages of development of culture are all interactive," Leakey says, "then I think we have a chance of a world that will respond better to global challenges."

(…)

Any hope for mankind's future, he insists, rests on accepting existing scientific evidence of its past.

"If we're spreading out across the world from centers like Europe and America that evolution is nonsense and science is nonsense, how do you combat new pathogens, how do you combat new strains of disease that are evolving in the environment?" he asked.

"If you don't like the word evolution, I don't care what you call it, but life has changed. You can lay out all the fossils that have been collected and establish lineages that even a fool could work up. So the question is why, how does this happen? It's not covered by Genesis. There's no explanation for this change going back 500 million years in any book I've read from the lips of any God."
Leakey is largely correct in the second part of his comments, of course. If we don't accept the truth about what science tells us about the origin of our species, then we're not just rejecting a single fact, we're rejecting an entire area of science. Evolution stands as the basis for modern biology, anthropology, and palenotology. We see it happening in the world around us on a micro and macro level all the time. The fact that we need to get a new flu shot every year is due in no small part to the fact that the Influenza Virus, a living organism, evolves at such a rapid pace that we don't have the technology right now to keep up with it more than a year at a time. There's also more than enough demonstrable evidence of evolution of humans and animals in the fossil record to remove pretty much any doubt about what the story of man actually is, even though we have not been able to fill in all the pieces of the puzzle yet.
Like Jonathan Alter, though, I think that Leakey misses the boat in his prediction that we're anywhere near an end to the controversy over evolutionary theory that began when Charles Darwin first wrote The Origin Of Species in 1859. From the beginning, the cultural opposition to evolution, and especially to teaching it in public school or not giving "equal time" to so-called "creation science" has not been based on in any kind of skepticism based in science, an argument that there is something faulty about the premises upon which the argument is based, or upon a demand for evidence to support the theory. Instead, it has always been based in the belief by opponents of evolution that the theory represents a threat to religion, tradition, and culture mores. The reaction is based not in the reason of science, but in the faith of religious belief, and it seems rather naive to suggest that more evidence and more science is going to change the mind of person who basis their opinion upon a standard that rejects the very idea of science and evidence.
The odd thing about all of this, of course, is that the United States seems to be the only country in the Western world where this is even an issue. You don't see people in Europe, Japan, or Australia having these fights about whether or not evolution should be taught in schools. Indeed, it's quite likely that the very idea of questioning the appropriateness of teaching science in science class would be seen as absurd. Outside of the United States, the only part of the world I'm aware of where this is even an issue is the Muslim world. As much as I'd like to be optimistic as Leakey seems to be about the ultimate triumph of what should, in the end, not even be an issue of serious debate, it's going to take a lot more than a more detailed fossil record to end this debate.