The Iraq War
Second thoughts about the Iraq War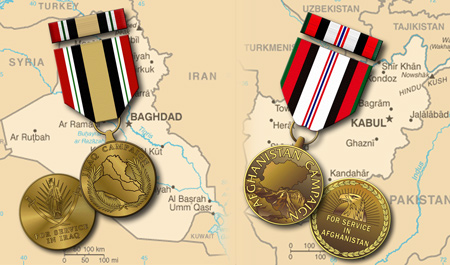 You can add me to the long list of people offering mea culpas over support for the Iraq War. There's no good explanation for it, other than I was caught up in the idea that we needed to react aggressively to 9/11. Was it a sensible reaction? No. However, I actually believed the Bush Administration when it said it was sure there were weapons of mass destruction in the country.
I ran a small blog called Insults Unpunished and from my small perch I banged the drums for war. I wish I could say that I was cautious, but assertive, but there was no caution there. I had not only bought in to the notion that Iraq possessed WMD, but I had largely bought the neocon hypothesis: creating democracy in Iraq would lead to democracy elsewhere in the Middle East. Needless to say, I was mistaken.
I turned against the Iraq War in 2005, before the surge. It was apparent to anyone at that point that it was a mistake. It was apparent to others earlier.
Looking back on it, the one takeaway I have is that the use of war needs to be rare. I still support the initiating of the Afghanistan War, though even at the time I saw no way to win it short of a WW2-style mobilization. Afghanistan has been a graveyard for great powers since, well, forever. I thought then, and still do, that not to respond to 9/11 would have been like ringing the dinner bell for terrorists. Will we win the Afghanistan War in any substantive sense? Probably not, though the efforts of our military won't be the reason. As always, they have behaved courageously.
At a minimum, our enemies won't view us as shrinking violets who are incapable of responding to an attack. It's thin gruel, but there's that.