The Politics Of The Death Of Osama bin Laden
The impact of the death of Osama bin Laden on the domestic politics is likely to be minimal at best.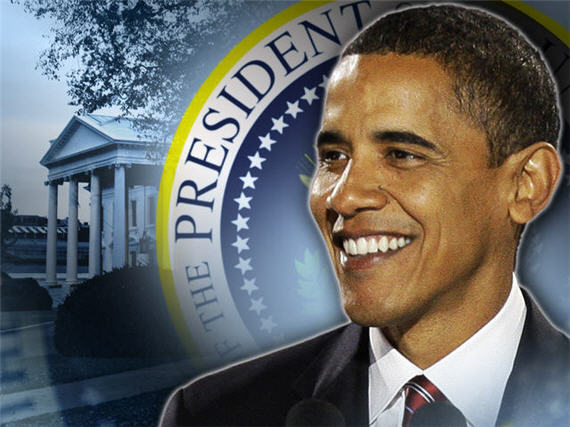 Commentary's Jonathan Tobin thinks that the death of Osama bin Laden represents an important turning point for Barack Obama's Presidency:
One thing that must be acknowledged on this day is the fact that bin Laden's death changes Obama's presidency. He and his team will have many opportunities to blunder in the next year and a half and likely will. Yet the fulfillment of his campaign vow to kill bin Laden adds to his stature as a leader in a way that few other events could have done. It is ironic that the man who rose to the presidency in large measure on the strength of his critique of George W. Bush's war on terrorism will now be remembered as the one who presided over a great victory of that war. Some may begrudge him that honor—as he begruded President Bush any credit in his official statement last night—but it is belongs to him nonetheless. It was Barack Obama who gave the order to launch the assault on bin Laden's compound, and the credit and glory that belongs to the brave Americans who carried out that command will always be attached to their commander-in-chief as well. As they should.
Tobin goes on to speculate that these events mean that it will be harder to unseat President Obama in November 2012. In a similar vein, The Washington Post's Chris Cillizza calls the death of bin Laden one of those unexpected events that tend to change the course of a political campaign. To some extent, both Tobin and Cillizza are right. A major foreign policy success like this tends to ensure to the benefit of the sitting President, but Nate Silver points out that it isn't at all clear that bringing an end to Osama bin Laden is going to have that big in effect on 2012 in the end:
Yes, this is going to help Mr. Obama — to some degree or another — in November 2012. And yes, it's also going to make Mr. Obama look much more formidable in the near-term.

But I'm not sure that the magnitude of the bump that Mr. Obama might get in the Gallup tracking poll is going to be especially predictive of how much the residue of this news might produce for him 19 months from now.

In 1991, the top 8 or 10 Democratic candidates skipped the presidential race because George H.W. Bush seemed unbeatable in the wake of the popular Gulf War. But by November 1992, Mr. Bush's approval ratings were in the 30s, and Bill Clinton defeated him easily — as most any Democratic candidate would have.

That is not to suggest that this news won't be helpful to the President. Of course it will help him.

But, the 2012 election was probably not going to revolve around national security. Instead, the Republican nominee was probably going to attempt to make the campaign about the size of government and the future of the welfare state: how to deal with entitlement programs in the face of an increasing national debt.
The 1992 election is probably the best reason to be careful when making any predictions about how the death of bin Laden is likely to impact American politics. As Silver notes, at this point in his Presidency George H.W. Bush seemed to be unbeatable thanks to the overwhelming success of the Persian Gulf War, but within a year that boost in the polls had largely disappeared thanks to a flagging economy, not to mention the fact that he had greatly annoyed his conservative base by going back on his "No New Taxes" pledge.  This time around, the President is likely to get a boost in the polls but it's not at all clear that it's going to last, especially since we've already seen plenty of evidence that Obama's approval numbers are subject to wide fluctuations.
So yes, barring a disaster in Libya or elsewhere, this likely takes national security off the table as an issue in 2012, but the election was never going to be about national security anyway. Much as George H.W. Bush found it hard to translate his post-Gulf War popularity into domestic success (something that his son was also largely unable to do in the wake of the September 11th attacks), it isn't at all clear that killing Osama bin Laden is going to make any difference at all in the political battles to come over the budget, entitlements, the deficits, and the size and scope of government, In fact, there's no reason to think that it would.
It's a good day for the White House, and the President deserves credit here, but the battles are far from over.
Update:  Jazz Shaw agrees and offers some thoughts of his own worth reading.