The Power of Dentistry
Some thoughts on the Strzok hearing.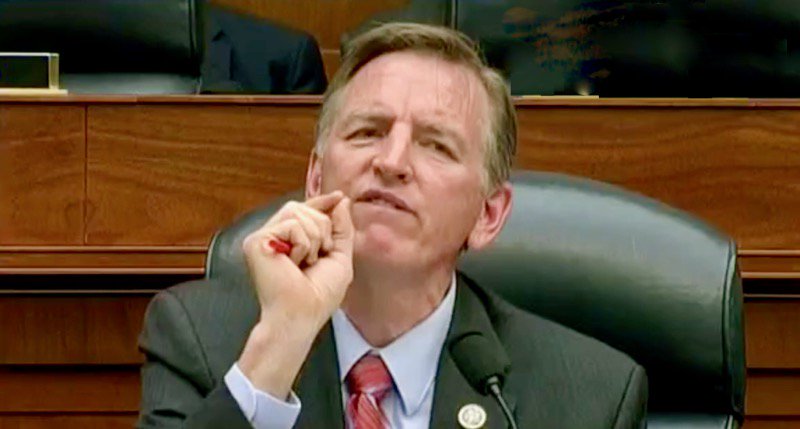 It is, of course, nothing new for congressional hearings to produce ridiculous sound bites.  And, to be fair, I suspect that if any of us were on video for hours on end we might say something (perhaps many somethings) that would make for highly amusing tweets or clips on the evening news.
Still, some are more amazing than others, such as Representative Paul Gosar (R-AZ) who said the following: "This morning I watched, by the way I'm a dentist, OK, so I read body language, very, very well. And I watched your comment and actions with Mr. Gowdy. You got very angry in regards to the Gold Star family. That shows me it's innately a part of you and a bias."
Gosar was referring to an answer that Strzok gave earlier to explain some of his negative tweets about Trump.  Specifically, he says that he was upset at the time at the way Trump had attacked (see this piece from Doug Mataconis at the time if that particular episode has been buried by all the others in the two years since).
First, the notion that a dentist is able to act as a body language expert and human bias detectors is just silly on its face. Cluing into a patient in pain is not that hard to do.
Second, having an opinion, even a strong one, does not necessarily make one biased in terms of doing a job. Any professional who manages people, or who has to adjudicate disputes between people, has had to do their job and follow procedures and the evidence despite personal opinions about the persons involved. If having opinions makes one biased, then we are all biased.  Bias in this context would mean allowing those opinions to color how one does one's job. The texts are not evidence of that.
Understand that I think that Strzok made a grave error in the texts he sent and that they, coupled with his extra-marital affair, provide enough of an appearance of a problem that he had to be removed from the investigation (and make no mistake, his career has suffered as as a result of his actions).  Further, he has provided Trump and his media allies (e.g., Hannity and friends) with an insane amount of propaganda fodder (and I chose my words here precisely).
I also think that every single FBI investigator who ever lived has had a political opinion about a given presidential contest.  And I think that without any doubt that in 2016 there were lots of opinions by all the agents who were on the Clinton e-mail investigation and the Trump/Russia investigation.  I am sure all of them said things just like Strzok said in his texts (some about HRC, some about Trump)–but like most of us, those views were not made public.
As such, congressional Republican, and pro-Trump media focus on all of this is utterly disingenuous and clearly is designed not to get to the truth, or to root out bias, but to undermine the Mueller investigation in defense of Trump.
Here's the video:
Wow, they saved the stupidest part of the hearing for last. "I'm a dentist, Okay. So I read body language very, very well." https://t.co/puFFJFVdzn pic.twitter.com/ZmbzSzju8U

— Josh Marshall (@joshtpm) July 12, 2018
All of which, I have to admit, made me think of this: