The President Probably Can Pardon Himself, But If He Does He Should Be Impeached
Based on a strict reading of the Constitution, a sitting President probably does have the power to pardon himself. That doesn't mean he should be allowed to get away with it without consequence.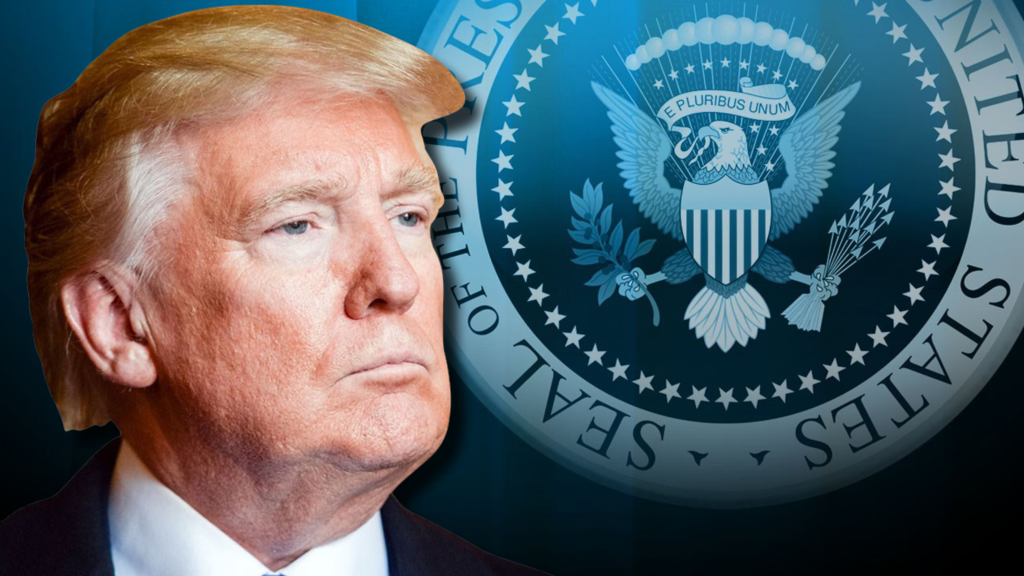 Topping off a week in which the President's attorneys were revealed to have argued to Special Counsel Robert Mueller that the President cannot obstruct justice and the Justice Department argued in a new memo that the President did not need to get Congressional authorization to attack Syria, Donald Trump's attorney/public relations spokesperson Rudy Giuliani argued on two Sunday morning shows that the President could pardon himself while at the same time saying that he would never do that:
President Trump's attorney Rudolph W. Giuliani publicly pressed Trump's expansive view of executive power this weekend, arguing on two Sunday TV shows that the president probably has the sweeping constitutional authority to pardon even himself.

"He probably does," Giuliani said, when asked on ABC's "This Week" if Trump has the ability to pardon himself. "He has no intention of pardoning himself, but he probably — not to say he can't."

Giuliani's comments came less than 24 hours after the revelation Saturday that the president's legal team argued in a secret January memo to special counsel Robert S. Mueller III that Trump could not have obstructed an FBI probe into Russian interference in the 2016 election because, as president, he has total control over all federal investigations.

The 20-page letter, written before Giuliani joined Trump's legal team by two of the president's lawyers at the time and first reported by the New York Times, was hand delivered to Mueller's office, and also argues that the president cannot be compelled to testify.

ut while arguing that the president has the theoretical ability to pardon himself, Giuliani and other Trump allies on Sunday nonetheless rejected the reality of such a brash move — in part because of the political backlash they said could lead to Trump's impeachment.

On NBC's "Meet the Press," for instance, Giuliani framed the pardon question as purely hypothetical and politically implausible. "It's not going to happen. It's a hypothetical point," he told host Chuck Todd.

He went on to describe such a move as "unthinkable," and said it would probably lead immediately to impeachment.

Former New Jersey Gov. Chris Christie, who is in regular touch with the president, was even more blunt than Giuliani, appearing on the ABC news program shortly after Trump's attorney.

"Listen, there's no way that'll happen, and the reason it won't is because then it becomes a political problem," Christie said when asked about the notion that Trump might pardon himself. "If the president were to pardon himself, he'll get impeached."

The reality, however, is more nebulous. The Republican Party, which currently controls Congress, has so far failed to assert any clear red line over which Trump could walk that would prompt them to take action against their party's leader. And Republican lawmakers have remained largely silent as Trump has repeatedly gone to war with his Justice Department and the FBI, intentionally and routinely degrading public trust in the institutions tasked with holding him accountable for misbehavior.

On Sunday, House Majority Leader Kevin McCarthy (R-Calif.), who is considered the front-runner to become the next House speaker, seemed to argue the opposite of Giuliani and Christie, saying the key focus of Mueller's probe is, simply, whether the Trump campaign and Russia had colluded during the 2016 election.

"What I was concerned most about, like most Americans, was there any collusion?" McCarthy said. "There was no collusion."

He concluded: "Let them walk through their investigation. But I think, if there is no collusion, it's time to wind this down."

The president and his allies have long privately played out the strategy that burst into public view this weekend. As early as last summer, for instance, as Mueller's probe dragged on, the president began asking advisers about his power to pardon aides, family members and even himself. His lawyers at the time discussed his pardoning powers as well.

The question of whether a president can self-pardon has long been a "parlor game" among constitutional scholars, Turley said. There's no precedent for it and thus no case law. Turley said he believes a president can pardon himself —  but added that would not protect a president from impeachment.

"A president cannot pardon out of an impeachment," Turley said. Congress, he said, "can use his pardon as an abuse of his office."

Ethan Leib, a professor at Fordham Law School, said he believes a president can't self-pardon because that violates the oath of office — in which the president swears to "faithfully execute" his duties — and the stipulation in Article II of the Constitution that the president "shall take care that the laws be faithfully executed."

"The Constitution is clearly prohibiting the president from engaging in self-dealing," Leib said.
Here's the video:
JUST IN: Does Pres. Trump have the power to pardon himself?

"He's not, but he probably does," Rudy Giuliani tells @GStephanopoulos. "He has no intention of pardoning himself, but that doesn't say he can't." https://t.co/YQ29ClaVMa pic.twitter.com/jDXl1jOnuV

— ABC News Politics (@ABCPolitics) June 3, 2018
In a tweet this morning, the President agreed with his attorney:
As has been stated by numerous legal scholars, I have the absolute right to PARDON myself, but why would I do that when I have done nothing wrong? In the meantime, the never ending Witch Hunt, led by 13 very Angry and Conflicted Democrats (& others) continues into the mid-terms!

— Donald J. Trump (@realDonaldTrump) June 4, 2018
As a matter of law, it strikes me that Turley has the better argument here, and that, for better or worse, a sitting President would have the power to pardon himself just as he the right to pardon anyone else who could face legal jeopardy before a Federal Court. The entire pardon power is set forth in Article II, Section II, Clause 2 of the Constitution which states; "The President shall…..have Power to Grant Reprieves and Pardons for Offenses against the United States, except in Cases of Impeachment." There are, as the reader will note, no limitations placed on this power other than the provision that the President could not pardon himself or any other Federal official such as a Presidential appointee subject to Senate confirmation or a Federal Judge. This makes the pardon power one of the few powers granted by Article II that is essentially unlimited and, most likely beyond review. Historically, of course, the practice with respect to pardons and grants of clemency has been that applications for such relief are submitted to, and evaluated by, the Office of the Pardon Attorney, an office created in 1865 to provide logistical support to the President in carrying out this duty. There is no requirement that the President utilize this method when granting a pardon or clemency, though, and President Trump has notably skipped that part of the process in his decision to grant pardons to Joe Arpaio, Scooter Libby, and, most recently, Dinesh D'Souza.
Based on the language of the Constitution, it seems clear that the Presidential pardon power is limited only to the extent that he could not pardon himself or anyone else out of a potential impeachment proceeding, a limitation that the drafters of the Constitution likely anticipated would be sufficient to restrain a President from abusing his power so egregiously. Beyond that, there are no other limits on the pardon power, making it fairly easy to see how that power could be abused. In the specific case of President Trump, for example, there is nothing that would prevent him from pardoning persons such as Paul Manafort, Rick Gates, Michael Flynn, George Papadopoulos, or Trump attorney Michael Cohen in order to make them essentially immune from Federal prosecution and thus less likely to cooperate with Robert Mueller's Russia investigation or any other Federal investigation. It also means that the President could pardon his own family members such as Donald Trump Jr. and Jared Kushner, although that point was made clear when President Bill Clinton pardoned his brother Roger on the President's final day in office in 2001. And, for better or worse, it means that a President could pardon himself.
In response to the argument advanced by Giuliani and Trump, and by Professor Turley who is by no means a fan of the sitting President, CNBC cites other legal experts who dispute the idea that the President has the pardon himself. None of these arguments point to anything specific in the Constitution that bar the President from doing this, but the general argument that these experts make is that that the argument that the President can "self-pardon" violates the spirit and intent of the Constitution. The problem with an argument like that, of course, is that one can argue that if the drafters of Article II wanted to make sure that a President cannot pardon himself, they could have easily made that clear in the text of the amendment. The fact that they didn't isn't necessarily a reflection of the fact that they believed that such a self-pardon would be a good idea, but that they simply could not imagine such a scenario arising under the Constitution.
Another argument against the idea that the President can pardon himself was made in a memorandum prepared by the Office of Legal Counsel in the Justice Department forty-four years ago:
In a memo dated August 5, 1974 and authored by Acting Assistant Attorney General, Mary C. Lawton, the DOJ notes, "Under the fundamental rule that no one may be a judge in his own case, the President cannot pardon himself."

The memo continues:

Pursuant to Article II, Section 2 of the Constitution, the "Power to grant Reprieves and Pardons for Offenses against the United States, except in Cases of Impeachment," is vested in the President. This raises the question whether the President can pardon himself. Under the fundamental rule that no one may be a judge in his own case, it would seem that the question should be answered in the negative.

Lawton's analysis isn't particularly lengthy; the entire memo tops out at just shy of three full pages. In the memo, Lawton raises-then immediately dismisses-the possibility of applying the necessity doctrine to a situation that might result in an attempt at a presidential self-pardon.

Under U.S. law, the necessity doctrine arises when all of the potential judges in a matter would seemingly be disqualified from ruling on a case before them because all of those (otherwise appropriate) judges have some sort of vested interest in the case's outcome. Necessity, then, would seem to dictate that justice can only be served if the judges actually do decide the case-so the disqualification rule is set aside or relaxed to a certain extent. (This is the holding from Evans v. Gore.)

Lawton determines that the necessity doctrine is inapplicable to the situation of a sitting president facing criminal charges. She concludes, "It is, however, extremely questionable whether that doctrine is pertinent where the deciding official himself would be directly and exclusively affected by his official act." To support her conclusion, Lawton cites Tumey v. Ohio, a case where it was determined that a defendant being tried by a judge with a "direct, personal, substantial," interest in convicting said defendant amounts to a violation of due process of law.

The Constitutional firmness of a self-pardon, per the DOJ, is a bit squishy.
As noted, Lawton's argument, which was published just days before President Nixon would resign, is not particularly lengthy or detailed. Additionally, it doesn't really rely on anything in the text of the Constitution but instead relies on the same sort of 'spirit of the Constitution' arguments that the experts cited by CNBC discussed above and the idea that "no person can be a Judge in their own case." This axiom, as true as it sounds, appears nowhere in the Constitution, though, so it doesn't seem to me to be very persuasive. Lawton's memo also touches on two related issues about manners in which a President could potentially get around the supposed bar on self-pardon. The first involves the President temporarily ceding power to the Vice-President under Section III of the Twenty-Fifth Amendment and the Vice-President, serving as Acting President, issues a pardon to the President and then the President either takes the steps to regain power under the Amendment or resigns and escapes potential criminal prosecution. The other involves a so-called "Legislative Pardon" of the President. I won't address either of these arguments at length, but they both strike me as rather weak.
As for the argument that Professor Leib makes against the self-pardon in the article above, while interesting that argument doesn't appear to withstand scrutiny. The fact that the Presidential Oath Of Office makes reference to the faithful execution of the laws and the text of Article II. Section III which states that [The President] shall take Care that the Laws be faithfully executed" does not strike me as being a limitation of any kind on the pardon power specifically. Furthermore, as the provision that prevents the President from pardoning his way, or the way of any other Federal official, out of impeachment seems to make it clear that the drafters of the Constitution were fully capable of placing limits on the pardon power but did not limit it in such a way as to make it clear that a President cannot pardon himself. Arguably, of course, the drafters did not foresee the possibility that we'd ever have a President who would even consider such a thing, Whatever the reason, though, the fact that there is no such limitation suggests, in my estimation, that there is no such limitation on the Presidential pardon power.
The fact that a President can do something like this with little to no limitation to his power, though, doesn't mean that this is the end of the matter. The only thing that a Presidential self-pardon would mean is that he could not be charged with a Federal crime for any offense committed prior to the time the pardon was issued. This doesn't mean that this hypothetical President shouldn't face consequences for such an act. Former U.S, Attorney for the Southern District of New York Preet Bharara, for example, said that a Presidential self-pardon would effectively be a self-executing impeachment and former New Jersey Governor Chris Christie, who had been one of the President's most loyal endorsers during the campaign, said such an act would be a reason for impeachment.
I most certainly agree with both Bharara and Christie that a President who pardoned himself should be impeached. Such an act would essentially be an assertion by that President that he believes himself to be above the law, and other than the Twenty-Fifth Amendment, the only other way to remove such a President would be via impeachment by the House and removal by the Senate. The only question would be whether such an act would be a sufficient final act on a President's part that even his own party would say "enough" and demand that he either resign or face impeachment. In a sane world, of course, this would be without question. In today's world, we, unfortunately, have to ask ourselves whether a Republican Congress would have the political will to do this. As I have often done when presented with questions like this in the Trump Era, I'll leave that for each reader to decide for themselves.
Here's the 1974 Department of Justice memorandum referenced above:
DOJ Memo on Presidential Self-Padrons by Doug Mataconis on Scribd