The Republican Party Jumps the Shark
In the immortal words of the Fonz, I was wr-wr-wr-wr . . . not exactly right.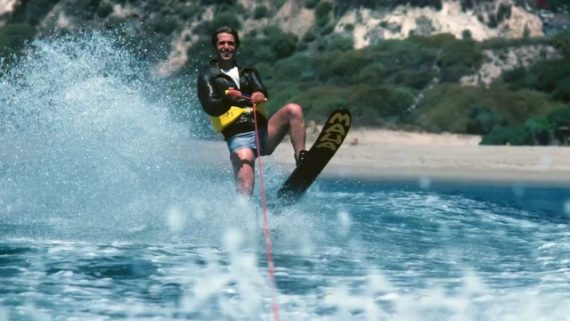 In the immortal words of the Fonz, I was wr-wr-wr-wr . . . not exactly right.
When he became the Republican frontrunner close to a year ago, I was confident that the Donald Trump balloon would soon burst. While my party had flirted with clownish characters or extreme right wingers before, it had, in my lifetime, always come back to nominate a sensible, qualified candidate for the presidency.
By early spring, when it became clear that my preferred candidates, Jeb Bush and John Kasich, were not going to win the nomination, I held out hope for a brokered convention in which the Establishment would select a more plausible nominee. While the political scientist in me knew that this had traditionally been a pipe dream, as recently as a month ago, it looked like a very real possibility.
With Ted Cruz and Kasich finally dropping out after their latest defeat, Trump is literally the last man standing. Barring tragedy, he'll easily amass enough delegates to win the nomination on the first ballot at next month's convention. He'll represent the GOP in the fall against—again, barring tragedy—Hillary Clinton.
I've voted, if not always enthusiastically, for every Republican presidential nominee for three decades, going back to my vote as an 18-year-old college freshman to re-elect Ronald Reagan. Like both former Presidents Bush, I can't bring myself to endorse, much less vote for, Trump.  At this juncture, ditto Clinton.
Reagan famously explained his switch from being an FDR Democrat to a Goldwater Republican by declaring that, "I didn't leave my party, my party left me." Given both my personal evolution and changes in the party, I've been a Republican in Name Only for several years now, labeling myself such things as "Chuck Hagel Republican" and "Jon Huntsman Republican," in which the adjective all but obviates the noun. For reasons both philosophical and tribal, I'm not ready to go Full (Reverse) Reagan and switch to the Democrats. Absent some radical swing back to the center by the GOP, I suppose I'll simply be an Independent for the time being.
For a variety of reasons, my political blogging output has fallen drastically in recent months. Not having a dog in the fight may make it hard to rekindle the enthusiasm once my work schedule eases after graduation next month. To the extent that I comment on the race, it'll be from the standpoint of a neutral policy analyst who happens to hold a serious personal disdain for both candidates.