Anybody But Trump. Except Cruz.
Is Ted Cruz really the only alternative to Donald Trump?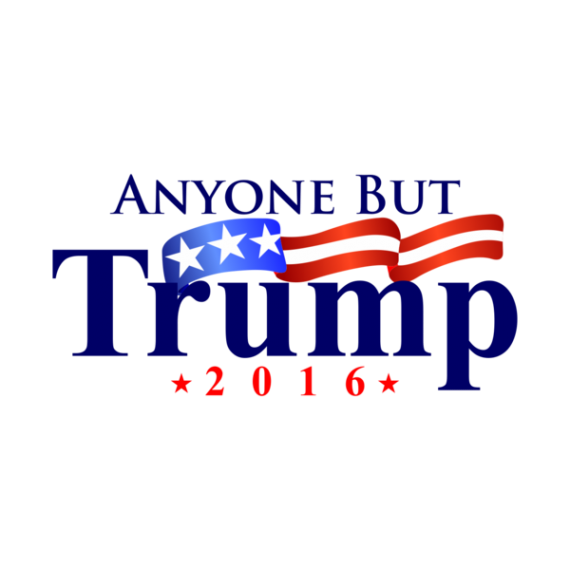 The NYT editorial board wonders, "Why Should 'Never Trump' Mean Ted Cruz?"  Like me, they'd much prefer John Kasich:
With more than half of the 2016 presidential primary races in the history books, Republicans desperate to deny Donald Trump their party's nomination now say Wisconsin, where Ted Cruz is leading, will show that their effort has turned the tide. They shouldn't start bragging yet.

At a televised Republican town hall on Tuesday, it was painful to watch farmers, students and a man whose son died of a drug overdose pose earnest questions to Mr. Trump and Mr. Cruz, who were more interested in attacking each other. Only John Kasich connected with these voters.

Despite its noble aim and big budget, "Never Trump" has become a panicky reaction in search of a strategy. In Wisconsin, "Never Trump" means "How About Cruz?" as self-interested leaders like Gov. Scott Walker try to sell Republicans on a dangerously reactionary senator as an improvement over a dangerously ignorant businessman. But for the state's — and the nation's — moderate conservatives, "Never Trump" should more logically mean "Maybe Kasich."
Kasich would be the logical successor to Mitt Romney, John McCain, George W. Bush, and Bob Dole, all of whom were moderate conservatives who beat out considerably more hard line alternatives in the primaries. He represents the Republican Party that I've supported since before I was old enough to vote. Alas, that increasingly looks like the GOP's past.
While Kasich got my vote in the Virginia primary and is easily the candidate in the race that I'd most like to see elected president, he's currently in fourth place in a three person race. He has fewer delegates that Marco Rubio, who left the race three weeks ago.  He's actually come in behind Rubio in contests held since Rubio dropped out.
Like it or not—and I don't—Cruz is the only candidate in the race who has any conceivable shot at beating Trump outright.  Regardless, the NYT goes on:
The framework that Mitt Romney sketched for a "Never Trump" movement on March 3 rested on an analysis of delegate allocation rules in the remaining primary states. If Mr. Trump continued to win pluralities in winner-take-all states, he could easily nab the nomination. But through careful engineering and the targeted use of resources, those states could be won by the other candidates, throwing the nomination to the convention.

[…]

In some coming states and districts, voter data indicates that Mr. Kasich, not the ultraconservative, evangelical Mr. Cruz, could be more competitive. Yet there's been no real effort by "Never Trump" leaders on Mr. Kasich's behalf. Indeed, some Republicans are pressuring the Ohio governor to quit and coalescing around Mr. Cruz, a candidate who was once almost as unthinkable to them as Mr. Trump and should still be.

This is happening even though the numbers are there to deprive Mr. Trump of the nomination without delivering it to Mr. Cruz on a platter, says Henry Olsen, of the Ethics and Public Policy Center, a conservative think tank in Washington. "If your goal is 'Never Trump,' you should put your bets on the best candidate depending on the delegate allocation rules and the demographics of the state," he says.

This means "Never Trump" backers would help Mr. Cruz in California's Los Angeles media market and Central Valley, and in New Mexico, South Dakota, Indiana and Montana, which favor him. And they would work to deliver Delaware, the San Francisco Bay area, the Philadelphia suburbs, and urban areas in New York State to Mr. Kasich.

[…]

ut in a year when cruelty and exclusion stand as hallmarks of conservatism, "It would be courageous to stand up and say that Kasich is a different kind of conservative," who doesn't see government, or foreigners, as enemies, Mr. Olsen says. "These voters exist, and there's a lot of them." He adds that Mr. Kasich should be doing better at wooing them.

Mr. Cruz has been trying to bully Mr. Kasich from the race by billing himself as the only viable alternative to Mr. Trump. It would be ironic if Mr. Cruz became the candidate of a party whose leaders hate him. But if those leaders can't find it in themselves to take a more courageous path, they deserve whatever they get.
Strategically, it makes sense for anti-Trump forces to pursue the strategy Olsen outlines. And, even aside from my personal preferences, I think Kasich would be a much stronger nominee against Hillary Clinton than Trump or Cruz. But there's just no conceivable way that he'll win enough states to be perceived as a legitimate nominee.
While "brokered convention" has been a pundit's pipe dream for decades, it's actually quite possible this year because there were so many candidates and so many primaries and caucuses with other than a winner-take-all delegate allocation. But, absent a stunning change in the electoral climate, Trump is likely to go into the convention with the most votes, followed by Cruz. They're both considered "non-establishment" candidates. It's almost unfathomable that a supermajority of delegates who went to the convention supporting them would somehow compromise on Kasich, who's not only an establishment guy but, arguably, to the left of the establishment on some core issues. And, if the unfathomable happened, Trump is metaphorically if not literally right: the base would quite rightly revolt over having been summarily overruled in that fashion.
I don't think I can support Cruz. While he's undeniably brilliant and conventionally qualified to be president, the disdain with which he's viewed by his Senate colleagues signals that he's not temperamentally suited for the job. And he's well to the right of any recent nominee.  He would seem, however, to be the only alternative to Trump as the GOP standard bearer.