The Return Of Economic Optimism?
There are signs out there that people are becoming some what more optimistic about the outlook for the economy.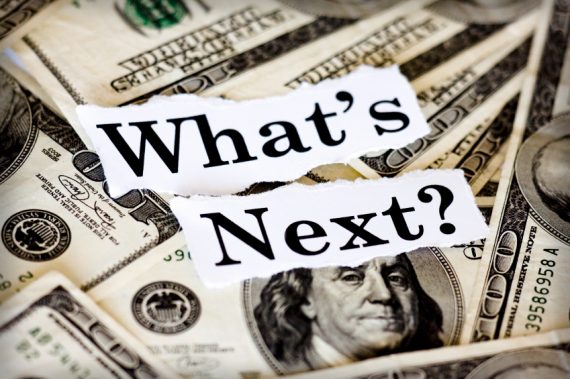 There may be some good news for President Obama in new CNN/ORC poll data that seems to suggest an uptick in economic optimism:
Washington (CNN) – Although most Americans think that the economy is currently in poor shape, economic optimism has skyrocketed since last fall, according to a new national poll.

And a CNN/ORC International poll released Tuesday also indicates that while voters are divided on whether President Barack Obama or Republican challenger Mitt Romney would do a better job on the economy, Romney holds an edge among crucial independent voters in the race for the White House.

"Americans are usually optimists, but in 2011, polls for the first time found that more than half the country thought that economic conditions would worsen in the next 12 months," says CNN Polling Director Keating Holland. "Now that trend has reversed itself, with only four in ten saying that the economy will be in poor shape a year from now."

Sixty percent of those questioned say the economy will be in good shape next year, a surge from 39% who felt that way last October. Despite that jump, three-quarters say that current economic conditions are poor, a slight worsening of opinion since May, but better than where things stood in January.

"Not surprisingly, the poll indicates that the economy's the public's top issue, the only topic that more than half say will be extremely important to their presidential vote in November," adds Holland.

(…)

Forty-eight percent of registered voters say the president would better handle the economy, with 47% saying Romney would do a better job.

"The economy remains the number-one concern to voters, but neither President Barack Obama nor Mitt Romney have an edge on that issue among registered voters nationwide," Holland says. "The groups that think Romney would do a better job – higher-income Americans, men, and older voters – and counterbalanced by lower-income Americans, women, and younger voters who give the edge to Obama. Fifty-two percent of independents think Romney would do a better job on the economy."
One caveat here is that this is a poll of adults rather than registered or likely voters so what these numbers might mean for the election isn't necessarily clear. That said, though, if the public is optimistic about the future state of the economy that is arguably something that will work to the benefit of the President. Of course, this is just a snapshot in time, and future conditions could cause public sentiment to turn quickly. Tomorrow, we'll get the jobs report for June and the consensus forecast seems to be for job growth under 100,000 new jobs, which is hardly good enough to ease our unemployment problem. Additionally, earlier this week we received information that may indicate future economic slowdowns in the report that U.S. manufacturing in June shrank for the first time in three years, something that was mirrored in the manufacturing data from Germany. 
On the other side of the coin, though, we've gotten some employment related news this morning that actually seems quite good. First of all, the June ADP jobs report beat expectations with a report that businesses had added 176,000 jobs in June:
(Reuters) – U.S. companies added more jobs in June, beating expectations for a decrease in hiring and suggesting the economic recovery has not completely lost traction.

The ADP National Employment Report said on Thursday private employers added 176,000 jobs last month, more than the 105,000 economists had forecast.

May's figures were revised up slightly to an increase of 136,000 jobs from the previously reported 133,000.

The report is jointly developed with Macroeconomic Advisers LLC.

"In isolation, this is a healthy surprise that private worker hiring came in higher than expected. I don't know if it's sustainable," said Robbert Van Batenburg, head of global research, at Louis Capital Markets in New York
Then, the Labor Department reported that initial unemployment claims had posted their biggest drop in months:
(Reuters) – The number of Americans filing new claims for unemployment benefits last week fell by the most in two months, government data showed on Thursday, a hopeful sign for the struggling labor market.

Initial claims for state unemployment benefits dropped 14,000 to a seasonally adjusted 374,000, the Labor Department said. The prior week's figure was revised up to 388,000 from the previously reported 386,000.

Economists polled by Reuters had forecast claims falling to 385,000 last week. The four-week moving average for new claims, a better measure of labor market trends, fell 1,500 to 385,750.

The initial claims data has no bearing on Friday's employment report, which is expected to show employers added 90,000 to their payrolls in June, according to a Reuters survey, after increasing them by 69,000 in May.

The unemployment rate is seen steady at 8.2 percent after rising in May for the first time since August.

Job growth has weakened in recent months amid a cloud of uncertainty, spawned by the European debt crisis and fears of tax increases at home next year.
It's worth nothing, as I've said before, that the ADP report isn't necessarily indicative of what we'll see in tomorrow's BLS report. There have been months where the two reports have correlated and others where it almost seems as if they're measuring two different things. Partly, this is because ADP's report does not get seasonally adjusted and because it relies primarily on reports form ADP payroll clients. Nonetheless, it's a hopeful sign in an economic environment that has been otherwise quite depressing. Similarly, the initial jobless claims report is quite good but it's worth noting that it comes after more than four weeks in which initial claims had been rising, which may indicate that June was a bad month for layoffs, and that doesn't necessarily bode well for the jobs report tomorrow.
Nonetheless, there is some good news out there and, as the poll shows us, the public seems to be getting a little more optimistic if not about the short term, at least about the medium-term outlook for the economy and that is potentially good news for the President. If this moderately good feeling continues into November when people go into the voting booths, they may be reluctant to change horses in mid-stream and that, in the end, is what any race against an incumbent President is all about.
Of course, all of this is very transitory. It's only two months ago that similar polls were showing something quite different on the minds of voters, and we were talking about the return of economic pessimism.