The Second Key Thought on Mass Shootings
Part 2 of 2.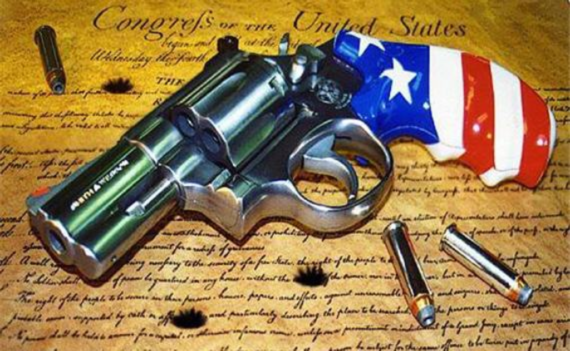 To follow on from Part 1 of this post, I want to focus on what I think is a second very important element of our mass shooting crisis.
The Cultural/Racial Element.
I am struck by how events like El Paso and Dayton underscore the cultural/racial lenses through which the public views mass violence. If anyone doubts that such lenses exist (and are relevant in other parts of our discourse, despite frequently glib and disingenuous argument otherwise)* then I would suggest stepping back and looking at this present moment.
The shooters in both El Paso and Dayton are, as best as I can tell at these early stages, unambiguously white. Forget anything else (such as the seemingly likely connection of the El Paso shooter to white supremacist propaganda). The fact these shootings were perpetrated by white US citizens means that we can shift into, and stay in, the "crime" paradigm and not the "terrorism" paradigm (which quickly can degenerate into a "war" paradigm).**
The crime paradigm allows citizens to shake their heads, shed a few tears, and talk about "for the grace of God" and the like. The terrorism paradigm leads to mass panic, and often a series of legal overreactions (having flown several times of late, I was reminded how much one action by one individual led to millions taking off their shoes in public).
Imagine the news coverage if these two events were both from men named Ahmed or Mohammed. Imagine the panic if we were talking not about 8chan, but about jihadist web sites. It doesn't take a lot of brain power to generate an idea of what two mass shootings in twenty-four hours by ISIS-linked gunmen would have created.
We would not have GOP politicians on FNC talking about video games and mental health, of that I am quite certain.
Don't get me wrong: I am glad we are not panicking. But I think it is telling that the reason we are not panicking is largely predicated on the race/perceived religion of the shooters.
Still, the basic dynamic is still the same: disaffected young men being radicalized by politicians, the media they consume, and especially the dark corners of the internet/social media they inhabit coupled with ready access to weaponry.
So, I draw three basic conclusions.
First, there is a broad illustration in these events that the country, in the aggregate, is very much influenced by skin color and other cultural markers in terms of how it reacts to these types of events.
Second, we need to understand that there is a real problem with white males being radicalized online. And that the process is not different that similar problems with radicalized Islam.
Third, while we need a heightened response to radicalized white supremacists, we should also recognize that when there are examples of radicalized Islamists that they, too, are limited in number and scope and that jumping to mass fear, panic, and massive policy changes there is not the appropriate response.
Update: To clarify my point: we, as a country, as more prone to panic (and to engage in policy responses) when violence is defined as linked to "radical Islam" or to the Middle East in general. We are less prone to such panic and response when the perpetrators are white–when our response is to talk about loners and mental illness.
---
*This piece I read in the WSJ comes to mind: What Would We Do Without the Word 'Racism'?
**Reports are popping on my phone as I write this, that the El Paso case is being treated as "domestic terrorism" by the FBI, which is appropriate. It is still telling that "domestic terrorism" is not received with the same fear and response by the broader public as "Islamic terrorism" is–and I expect the general public attitude, and especially that of the GOP, to be one of the crime paradigm/these things happen, what can you really do? Some president, however, is going to have to take this problem seriously–of course it won't be the current occupant of the WH, as his own rhetoric fuels, rather than quells, the flames in question.