The Supreme Court's New Limits On The Commerce Power
While it upheld the Affordable Care Act today, the Supreme Court also placed some clear limits on Congressional power. That's a good thing.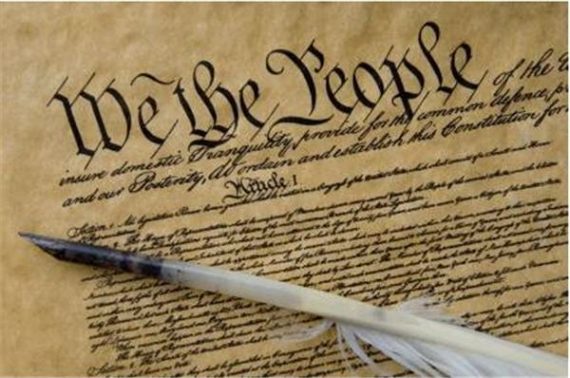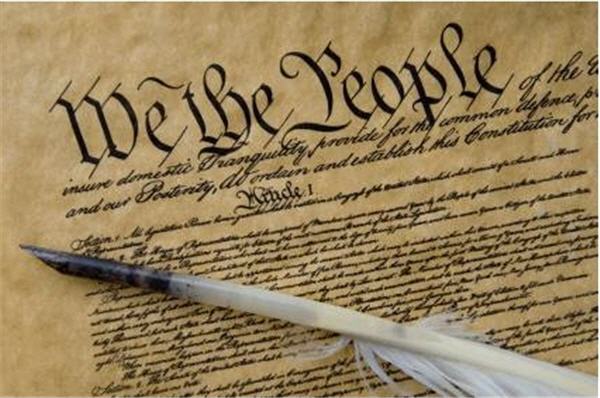 Slightly missed amid the commentary over the Supreme Court's decision upholding the individual mandate in the Affordable Care Act under the Constitution's taxing power is the fact that Chief Justice Roberts's Majority Opinion laid out some interesting new limitations on Congressional power under the Interstate Commerce Clause:
Broccoli carried the day.

To the delight of conservatives and libertarians and the dismay of many other legal scholars, the Supreme Court ruled that the commerce clause in the Constitution does not empower Congress to force people to buy health insurance — or healthy green vegetables like broccoli, for that matter.

Widely dismissed — even ridiculed — by most constitutional scholars, the broccoli argument was cited by Chief Justice John G. Roberts Jr., who also wrote, "Under the gov­ernment's theory, Congress could address the diet problem by ordering everyone to buy vegetables," adding, "That is not the country the framers of our Constitution envisioned."

The Harvard constitutional law professor Charles Fried told me from Rome, where he was on vacation, that he was "dispirited" by the ruling. "The limitation of the commerce clause runs counter to 75 years of Supreme Court jurisprudence," he said. "It is a complete capitulation to the bogus logic of the broccoli argument and its proponents in the Tea Party."

(…)

While the health care legislation itself survived, the limitation of Congress's power under the commerce clause is likely to have far-reaching consequences, and the decision may prove a Pyrrhic victory for liberal supporters of expansive Congressional power. Libertarians I spoke to, whiledisappointed that the law was not struck down, nonetheless were celebrating the stake the court drove into the heart of the commerce clause.

"We finally won a three-decades-long battle over the commerce clause," John Eastman, a conservative and a professor at Chapman University, told me.
To understand what the impact of Roberts's rulings on the Commerce Clause issue might be, we need to look at what he said:
As expansive as our cases construing the scope of the commerce power have been, they all have one thing in common: They uniformly describe the power as reaching "activity." It is nearly impossible to avoid the word whenquoting them. See, e.g., Lopez, supra, at 560 ("Where economic activity substantially affects interstate commerce, legislation regulating that activity will be sustained"); Perez, 402 U. S., at 154 ("Where the class of activities is regulated and that class is within the reach of federal power, the courts have no power to excise, as trivial, individual instances of the class" (emphasis in original; internal quotation marks omitted)); Wickard, supra, at 125 ("[E]ven if appellee's activity be local and though it may not be regarded as commerce, it may still, whateverits nature, be reached by Congress if it exerts a substantial economic effect on interstate commerce"); NLRB v. Jones & Laughlin Steel Corp., 301 U. S. 1, 37 (1937) ("Although activities may be intrastate in character whenseparately considered, if they have such a close and substantial relation to interstate commerce that their control is essential or appropriate to protect that commerce from burdens and obstructions, Congress cannot be denied the power to exercise that control"); see also post, at 15, 25-26, 28, 32 (GINSBURG, J., concurring in part, concurring in judgment in part, and dissenting in part).

The individual mandate, however, does not regulate existing commercial activity. It instead compels individuals to become active in commerce by purchasing a product,on the ground that their failure to do so affects interstate commerce. Construing the Commerce Clause to permit Congress to regulate individuals precisely because they are doing nothing would open a new and potentially vast domain to congressional authority. Every day individuals donot do an infinite number of things. In some cases they decide not to do something; in others they simply fail todo it. Allowing Congress to justify federal regulation bypointing to the effect of inaction on commerce would bringcountless decisions an individual could potentially make within the scope of federal regulation, and—under the Government's theory—empower Congress to make thosedecisions for him.
Roberts then went on to distinguish the mandate from Wickard v. Filburn, the case that began the massive deference that the Courts have traditionally given to Congress under the Commerce Clause and which has been a case that advocates of limited government have held in disdain for a long, long time:
The Government's theory herewould effectively override that limitation, by establishing that individuals may be regulated under the CommerceClause whenever enough of them are not doing something the Government would have them do.

Indeed, the Government's logic would justify a mandatory purchase to solve almost any problem. See Seven-Sky, 661 F. 3d, at 14-15 (noting the Government's inabilityto "identify any mandate to purchase a product or ser- vice in interstate commerce that would be unconstitutional" under its theory of the commerce power). To consider a different example in the health care market, many Americans do not eat a balanced diet. That group makes up a larger percentage of the total population than those without health insurance. See, e.g., Dept. of Agriculture and Dept. of Health and Human Services, Dietary Guidelines for Americans 1 (2010). The failure of that group to have a healthy diet increases health care costs, to agreater extent than the failure of the uninsured to purchase insurance. See, e.g., Finkelstein, Trogdon, Cohen, & Dietz, Annual Medical Spending Attributable to Obesity: Payer- and Service-Specific Estimates, 28 Health Affairsw822 (2009) (detailing the "undeniable link between rising rates of obesity and rising medical spending," and estimating that "the annual medical burden of obesity hasrisen to almost 10 percent of all medical spending and could amount to $147 billion per year in 2008"). Those increased costs are borne in part by other Americans who must pay more, just as the uninsured shift costs to the insured. See Center for Applied Ethics, Voluntary Health Risks: Who Should Pay?, 6 Issues in Ethics 6 (1993) (noting "overwhelming evidence that individuals with unhealthy habits pay only a fraction of the costs associated  with their behaviors; most of the expense is borne by the rest of society in the form of higher insurance premiums,government expenditures for health care, and disability benefits"). Congress addressed the insurance problem by ordering everyone to buy insurance. Under the Government's theory, Congress could address the diet problem by ordering everyone to buy vegetables. See DietaryGuidelines, supra, at 19 ("Improved nutrition, appropriateeating behaviors, and increased physical activity have tremendous potential to . . . reduce health care costs").

People, for reasons of their own, often fail to do thingsthat would be good for them or good for society. Those failures—joined with the similar failures of others—canreadily have a substantial effect on interstate commerce. Under the Government's logic, that authorizes Congress to use its commerce power to compel citizens to act as the Government would have them act.

That is not the country the Framers of our Constitutionenvisioned. James Madison explained that the CommerceClause was "an addition which few oppose and from whichno apprehensions are entertained." The Federalist No. 45, at 293. While Congress's authority under the Commerce Clause has of course expanded with the growth of thenational economy, our cases have "always recognized that the power to regulate commerce, though broad indeed, has limits." Maryland v. Wirtz, 392 U. S. 183, 196 (1968). The Government's theory would erode those limits, permitting Congress to reach beyond the natural extent of its authority, "everywhere extending the sphere of its authority, "everywhere extending the sphere of its activity anddrawing all power into its impetuous vortex." The Federalist No. 48, at 309 (J. Madison). Congress already enjoysvast power to regulate much of what we do. Accepting the Government's theory would give Congress the samelicense to regulate what we do not do, fundamentally changing the relation between the citizen and the Federal Government.
In essence, then, the Supreme Court recognized the activity-inactivity distinction that opponents of the Affordable Care Act had been making in their argument for the past two years. Granted, it is something of a pyrrhic victory in that the Court ended up holding the law Constitutional on a different legal theory. However, it would be a mistake to discount the importance of the Court's ruling on these issues. Ever since the Wickard case, the Court has been loathe to put limits on the Commerce Power it was only very recently that they've done so. In United States v. Morrison, the Court held that parts the Violence Against Women Act were unconstitutional because they were not a valid exercise of Congressional power under either the Commerce Clause or the Equal Protection Clause. In United States v. Lopez, the Court found the Gun Free School Zones Act unconstitutional because it was not authorized under the Commerce Clause or any other portion of Article I, Section 8. While many interpreted this as the beginning of a trend in which the Court would scale back Congressional power, the ruling in Gonzales v. Raich seemed to suggest otherwise. Now, we have a new case in which the Court has drawn a line in the sand on the exercise of the Commerce Power. The significance of that should not be underestimated.
While many are concentrating on the implications of the Court's ruling on the Taxing Power issue, Tom Socca at Slate notes that it's really Chief Justice Roberts who has won the day here:
The business about "new and potentially vast" authority is a fig leaf. This is a substantial rollback of Congress' regulatory powers, and the chief justice knows it. It is what Roberts has been pursuing ever since he signed up with the Federalist Society. In 2005, Sen. Barack Obama spoke in opposition to Roberts' nomination, saying he did not trust his political philosophy on tough questions such as "whether the Commerce Clause empowers Congress to speak on those issues of broad national concern that may be only tangentially related to what is easily defined as interstate commerce." Today, Roberts did what Obama predicted he would do.
Roberts' genius was in pushing this health care decision through without attaching it to the coattails of an ugly, narrow partisan victory. Obama wins on policy, this time. And Roberts rewrites Congress' power to regulate, opening the door for countless future challenges. In the long term, supporters of curtailing the federal government should be glad to have made that trade.
Brad Plumer has a different take and argues that the Commerce Clause ruling doesn't really matter:
[W]hat about for future laws? Some observers think that this new distinction between activity and inactivity could prove quite significant. "The rejection of the Commerce Clause," wrote SCOTUSblog's Lyle Denniston, "should be understood as a major blow to Congress's authority to pass social welfare laws."

Other legal scholars, however, aren't so sure that this curtails Congress' power. Douglas Laycock, a constitutional law professor at the University of Virginia, says it was unexpected that the Supreme Court made a distinction between activity and inactivity. But, he says, it's hard to think of a situation where this will matter much.

Congress, after all, has never needed to write a law regulating inactivity before. And that's because health care is a special case, a market in which not buying health insurance has adverse impacts on everyone else. "Congress has never done this for any other industry because it hasn't needed to," says Laycock. "[The ruling is] a huge win for Randy Barnett, but it's practical impact is likely to be limited."

What's more, the fact that the individual mandate has been interpreted as a tax still gives lawmakers plenty of leeway. Congress might not be able to compel all Americans to purchase broccoli under the Commerce Clause. But, Laycock says, Roberts' ruling has shown a way around this. "If Congress ever does need to mandate purchase of a product or service again," he notes, "it can impose a tax for failing to buy it."
That last point is well taken, and it's something I intend to address in a future post. After all, if Congress can compel the American people to do something merely by structuring it as a "tax," then what is to prevent them from, say, compelling all of us to purchase American cars by imposing a prohibitively expensive tax on anyone who owns a non-American car? What's to prevent them from requiring all of us to subscribe to a daily newspaper by imposing a tax on anyone who doesn't? The implications of the Taxing Power argument are broad, far-reaching, and potentially more troublesome than the nightmare scenarios that were raised by those who spent the last two years concentrating on the Commerce Clause arguments.
From another point of view, though, there is this statement from one of the leading young legal theorists on the left:
Yale law professor Akhil Reed Amar has a slightly different take. Even if the restriction on the Commerce Clause doesn't have any immediate practical effects, it still signals that the Court is moving in a more conservative direction. "The underlying logic here is they're considerably more skeptical of innovative or ancillary uses of federal power," Amar told my colleague Ezra Klein. "Is this now a fundamentally new and important precedent to treat federal power generally more skeptically? That's what it might be. It's not about broccoli or mandates. It's about reading federal powers more skeptically than a year ago."
If Amar is correct, and pending obviously the implications that may come from future Supreme Court appointments, then the nightmare scenarios regarding the Taxing Power may prove to be overblown. Nonetheless, it is an area for concern.
On the whole, though, the majority's holding that limits the Commerce Power is a good sign for those of us who recognize that the Federal Government is a government of limited powers. So, if any of you are looking for some good news today, that would be it.