There is No Switch
The policy choices before us are not a dichotomy between off and on.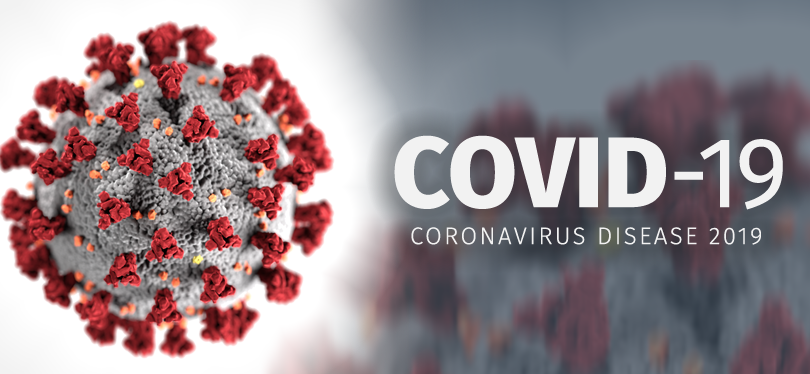 Dealing with complexity is not the strong suit of the mass public. Simplicity is hard enough for large groups of individuals to work together to solve since in any mass of persons there are differing views, goals, interests, and needs. In many ways, modern governance of states that are often the size of continents is a truly remarkable achievement, even for all of its inadequacies.
Indeed, the limitations of allowing the crowd to manage complex decisions is a major reason why we need government at all. And it is why we need competent government. Such an observation could go into one of a thousand directions these days, including snarky-but-accurate observations about powerful lights inside the body, but let's focus on the idea of opening up the country.
Fundamentally, this metaphor is wrong. The choice is not one of "opened" or "closed." There is no switch by which we simply turn things back on. There is no easy return to "normal" around the corner. A lot of people, such as the President, appear to be in denial about the reality of what "opening up" really means. As James Joyner noted this morning, the grim reality is that we do not know how long this will last, or even what the next couple of months will really look like.
And note: I do want to acknowledge that there are clear and serious issues about the way in which the response to the coronavirus pandemic has affected the economy. There are people whose businesses are failing and others who do not have needed income to pay basic bills. These are real problems (and ones that it does not appear the federal government is doing an especially good job of addressing).
The problem is, of course, that a lot of the businesses that are hurting under stay-at-home orders (e.g., barbershops, movie theaters, bars, restaurants, etc.) are not going to just snap back into place. Again: there is no switch. The threat from the virus is identical now as it was when we all started staying at home.
So, even once stay-at-home orders are relaxed or lifted entirely, the ultimate decisions are going to be made by individuals. Let's consider a CBS poll from this past week: Americans prioritize staying home and worry restrictions will lift too fast.*
Sixty-three percent of Americans are more worried about restrictions lifting too fast and worsening the outbreak — than worry about lifting restrictions too slowly and worsening the economy.
And more specifically:
Any attempt at opening things back up has to account for the actual likely behavior of humans. As such, a competent coordinated process would be asking questions about how to maintain social distancing, what will we do about masks, what new norms do we need to develop, etc. Instead, we get magical thinking and riffing from the podium by Trump and individual states are left to their own devices, driven more by partisan considerations in many cases than science (be it the medical science or social science–or, better yet, both).
That last line in the table is really significant. What is a "large gathering"? A sporting event? A movie theater? A church service? School?
Speaking for myself, I am not comfortable with the idea of going to get my haircut at the moment, or of going to a bar/restaurant, or flying on an airplane (although I would like to do all of those things). Longer hair and take-out are fine (and alcohol is marked far higher at the bar than if I just imbibe at home).
When we think about school in the Fall (whether it be K-12 or higher ed) some parents are simply not going to be willing to send their kids back (and many college-age students may find online learning preferable for a host of reasons). We need to be thinking about these kinds of issues, but we appear not to be. Well, I do know that individuals and institutions are thinking about these issues, but we need a national dialog, and it is something we would typically expect to hear from our president.
But, because the president wants to make this into a simplistic narrative, many of his supporters do as well. This is true of politicians in positions of power, media allies, and voters. Instead of clarity, we get nonsense, and then supporters have to rationalize how the nonsense is actually reasonable and rational.
But, the reality remains that we both cannot all stay at home forever and that the virus is not going to magically disappear. So, we need a way forward beyond simplistic assumptions about opening up without a hitch.
I would be remiss not to note that all of this is made worse by our polarized politics where all opinions end up sorting into my side or yours. And I wouldn't be me if I didn't also note that our political institutions heavily motivate and exacerbate this polarization. We would be remarkably better off if we had a multiparty system so that every single fight wasn't one that could be framed as My Party v. Your Party. It would not be a cure-all, but it would change the nature of the fight.
Still, the polarization may not be as much as the media narrative suggests.
Also from the poll:
And:
Although, we do see some partisan divisions as we dig into the poll:
And, most significantly (I think, at least), this:
This last graph is concerning, as it shows that there are some clear differences, based on partisan identification, as it perhaps to what reopening looks like. It suggests that a majority of Republicans are comfortable opening up sooner, rather than later, but the opposite is true of Democrats.
Trump can brag about the raw number of tests we have done, but until we have a real testing regime in place, we are not a lot better off now than we were in early March.
A lot of hard choices are ahead and normal simply isn't coming back soon. I really wish this fact was being addressed at the national level.
Alas…
---
*h/t to Chris Lawrence on Twitter for bringing this specific poll to my attention.