Tom Coburn Rejects The GOP's "No Tax Increases" Orthodoxy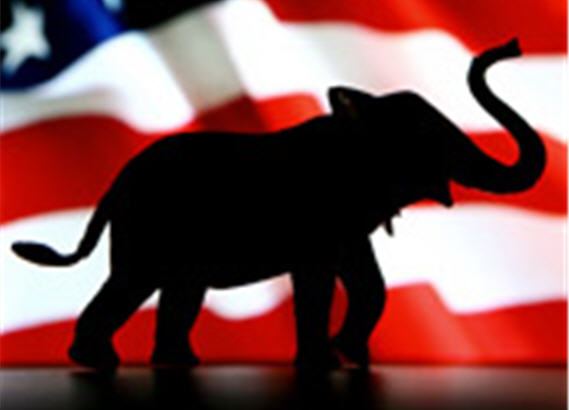 An interesting moment during yesterday's Meet The Press:
Sen. Tom Coburn (R-Okla.), arguably the most prominent fiscal conservative in the Senate, is declaring his independence from one of the country's leading anti-tax groups, Americans for Tax Reform – and its fiery founder, Grover Norquist.

Coburn, a member of the "Gang of Six" bipartisan group working on a deficit reduction plan, said Sunday on NBC's "Meet the Press" that he'd favor a "net" increase in tax revenue if it didn't include hiking rates. He'd do so even if didn't include a dollar-for-dollar match in spending cuts he agreed to when he signed a 2004 pledge to Norquist's group.

"Which pledge is most important… the pledge to uphold your oath to the Constitution of the United States or a pledge from a special interest group who claims to speak for all American conservatives when, in fact, they really don't?" Coburn asked. "The fact is we have enormous urgent problems in front of us that have to be addressed and have to be addressed in a way that will get 60 votes in the Senate… and something that the president will sign."

"Where's the compromise that will save our country?" he asked. "This isn't about politics that is normal."
Video:
Coburn is one of the first prominent Republicans to openly cross swords with Norquist and ATR in a long time, and he's got the fiscal record to withstand any attack that Norquist might unlevel on him, not to say that Norquist isn't going to try:
"The pledge that Tom Coburn signed was to the citizens of Oklahoma. He made that promise in campaigning for Senate in Oklahoma.

Coburn said on national TV today that he lied his way into office and will vote to raise taxes if he damn well feels like it, never mind what he promised the citizens of Oklahoma. Sen. Coburn knows perfectly well that the pledge is not to any organization but to the citizens of his state. He lied to them, not to Americans for Tax Reform.

Before this recent television comment, Coburn told me personally in a phone call that he would not vote for a tax increase and repeated his commitment in writing in a public letter to me.
The question, of course, is what a "tax increase" is. Is it an increase in tax rates, or is it tax reform that leaves rates the same but leads to higher es? The fact that Norquist can't see the difference between the two suggests that he's been blinded by his own orthodoxy.