Tom DeLay Gets Three Years In Prison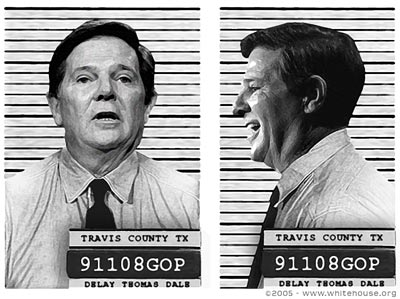 Tom DeLay's saga has come to a rather ignominious end:
Judge Pat Priest sentenced Tom DeLay to three years in prison.

The three-year sentence was on the charge of conspiring to launder corporate money into political donations during the 2002 elections.

On the charge of money laundering, DeLay was sentenced to five years in prison, but that was probated for 10 years. That means he would serve 10 years' probation.

"This will not stand," said his attorney, Dick DeGuerin.

DeLay was taken into custody but he was expected to be released as soon as he posted an appeals bond.

The judge then ordered the courtroom cleared except for the lawyers.

Prior to the sentence, DeLay spoke to the court.

He was unrepentant.

"I fought the fight. I ran the race. I kept the faith," DeLay said.
And, you're going to jail.