Tribal Politics
Much of politics is visceral rather than intellectual.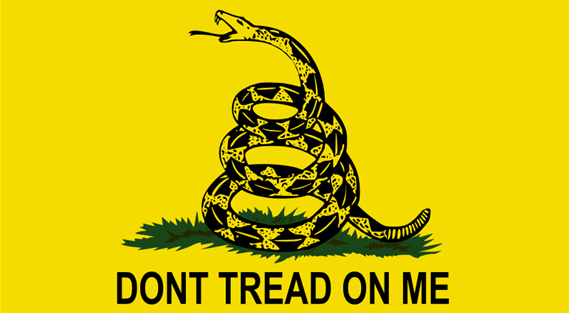 Jonathan Chait has long thought that Mitt Romney's moderate stances and refined temperament put him out of step with the mood of the Republican faithful. He's come to think that Romney has a better take on that mood:
Three moments during the last two debates captured the mentality of the Republican base. The first came in the previous debate, when some crowd members shouted that an uninsured man with a fatal illness should be allowed to die. Another occurred when a gay soldier serving in Iraq appeared on the video board to ask if he could be allowed to continue serving and was booed.

These expressions clearly reflect the straightforward policy implications of conservative principles. At the same time, I don't think they ought to be taken purely at face value. I believe few conservative Republicans feel visceral hostility toward sick, uninsured people or gay soldiers. Rather, their booing is an expression of tribal partisan solidarity. These people are presenting challenges to the Republican dogma — living, breathing examples of the failures of their stance. They represent a challenge to the tribe, and the crowd is booing them for this, but not necessarily thinking through the substantive merits of their position.

This is essentially the way Romney is treating the conservative mood. Yes, conservatives have developed a series of policy stances — say, that subsidizing and regulating private health insurance is the greatest threat to freedom in American history. Rather than treat this as a principled view, Romney simply treats it as an atavistic expression of hostility toward Obama.

[…]

I had assumed that Romney would face insurmountable obstacles because he is not, at heart, a true conservative. But this turns out to be something that allows him to pander to the base more effectively. It allows him to treat conservatism as a psychological condition, one he can pander to without the complicating burden of taking it seriously.
Amid this contempt and condescension, I think Chait's on to something.
It's no secret that I have gone from being a staunch Republican to a frustrated critic of the party over the last few years. While by no means a Democrat, I'm more comfortable with the style of that party's leaders these days than I am with that of my own party's leadership. At my core, I'm a policy wonk and analyst and therefore accustomed to fact-based arguments. Alas, the GOP is increasingly the home of faith-based assertion and shibboleths.
Unfortunately for Republicans, much of what they've believed for years simply isn't true in today's world. The United States actually doesn't have the best health care and education systems in the world. There are limits to what American military power can accomplish. There comes a point when cutting taxes doesn't increase productivity or result in more money flowing into the treasury. Everyone in our prisons–or even on death row–isn't guilty.  Homosexuals aren't disgusting perverts hell bent on converting your children and subverting your marriage.
If you're over 50, especially if you're not living in a major metropolitan area, the world we live in simply isn't recognizable as the one in which you grew up in. I'm a bit younger than that and it's shocking how much different things are than when I started high school. Married women now routinely have careers outside the home. Our industrial base, at least as we used to understand that concept, has moved to China, India, and elsewhere. Our social mores have changed radically on issues ranging from the coarsening of the language to gender rules to the widespread acceptance of homosexuality.
This all has a whole lot of people afraid, angry, and confused. Things they've believed all their lives are now socially unacceptable or even demonstrably untrue. And they're surrounded by people going through the same thing and, increasingly, have their fears and anger stoked by self-selected media outlets who reinforce rather than challenge their worries.
Having spent most of my life around these people, it's my sense that they're decent folks who just need a little more time to adjust.
Most Americans, even in the rural areas, are coming around on the gay thing, for example. There's a cultural lag, of course, but it's actually relatively minor, with those folks about five years behind the rest of the country. But that's both manageable and understandable: people who live in areas where gays can exist openly are more likely to meet gays, period, and more importantly to meet gays who are people pretty much just like they are apart from their sex lives.
Similarly, support for the death penalty is declining as the evidence pours in that we're convicting innocent men on a regular basis. It's taking longer for that evidence to seep in among social conservatives, because of a combination of cognitive dissonance and less emphasis on that information from their chosen media outlets. But it's coming.
If that's Romney's understanding, too, then his approach makes sense. It would be a failure of leadership to pander to these people's worst instincts. At the same time, it would be counterproductive to challenge them directly and forcefully, since it would just be met with defensiveness and cognitive dissonance. (See: Huntsman, Jon.) The middle approach of emphasizing common cultural touchstones while nibbling on the edges of the areas of disagreement has a chance of success.