Trump Approval at Record Highs (But Still Terrible)
Nearly half the country thinks he's not a terrible President.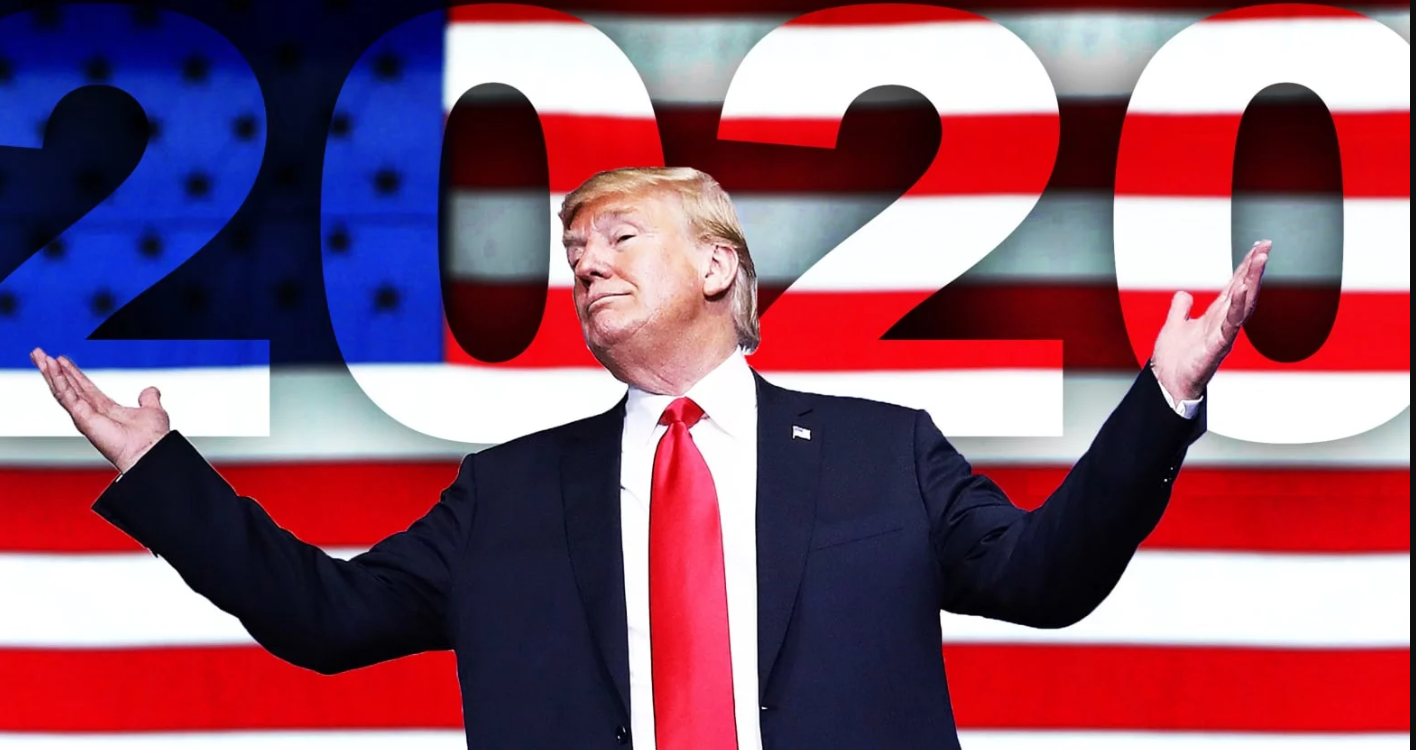 For those of us who follow politics obsessively, it seems like every day brings bad news for Donald J. Trump. But his job approval is somehow higher than it's ever been.
I was skeptical when I saw the ABC News headline, "Trump reaches career-high approval, yet faces a range of re-election risks: Poll."
Bolstered by a strong economy, Donald Trump reached the highest job approval rating of his career in the latest ABC News/Washington Post poll and runs competitively for re-election against four of five possible Democratic contenders. Yet he remains broadly unpopular across personal and professional measures, marking his vulnerabilities in the 2020 election.

Forty-four percent of Americans approve of Trump's overall job performance, up a slight 5 percentage points from April and 2 points better than his peak early in his presidency. Still, 53% disapprove, keeping him at majority disapproval continuously for his first two and a half years in office, a record for any president in modern polling.

Fifty-one percent approve of Trump's handling of the economy, more than half for the first time in his presidency. His approval ratings across eight other issues all are substantially lower, ranging from 42% on handling taxes to 29% on global warming.

Personally, moreover, a broad 65% say that since taking office Trump "has acted in a way that's unpresidential," not far from the 70% who said so in mid-2017 and early 2018 alike. Just 28% in this poll, produced for ABC by Langer Research Associates, say his behavior is "fitting and proper" for a president.

That said, support for Congress initiating impeachment proceedings against Trump remains unchanged since April at 37%, while opposition to this step has grown by 13 points since August to 59%, a new high. Sixty-one percent of Democrats favor impeachment action, but just 37% of independents – and 7% of Republicans – agree.
For those who prefer visuals: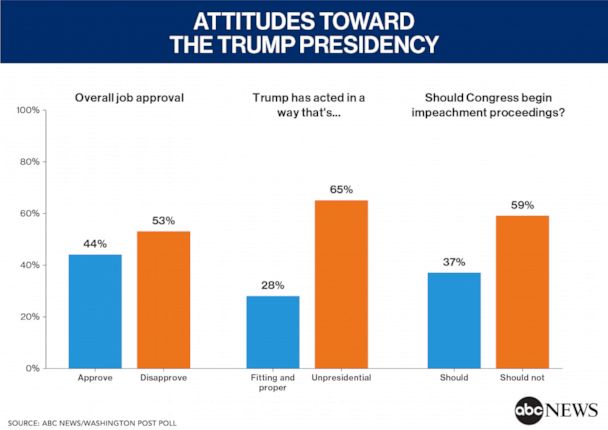 I know what you're thinking: it's just one poll. I thought that, too. But the RealClearPolitics average shows the same thing: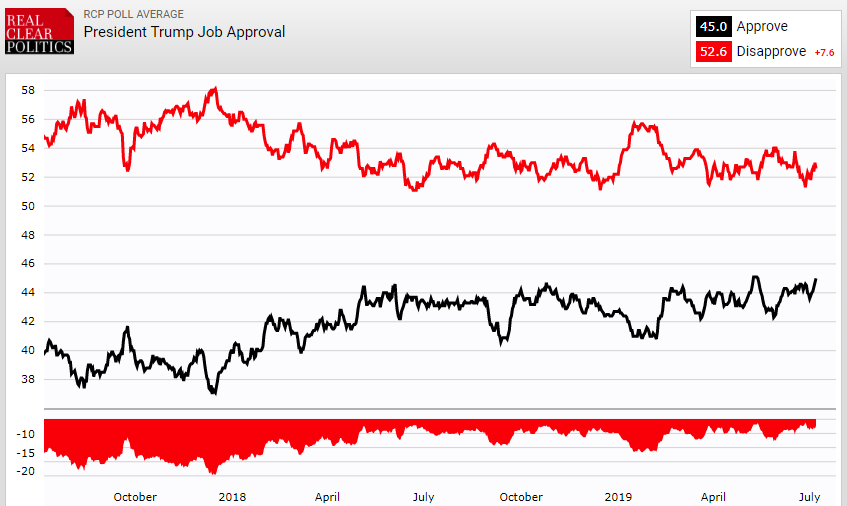 While he's technically been at or even marginally above 45% (he was at 45.1% on May 11) in the aggregate before, this seems like a sustained bump.
Back to the Gary Sanger's analysis of the ABC News-WaPo survey, the way-too-early head-to-head polling pitting Trump against candidates to which most Americans have paid little attention, it's not looking like the slam-dunk one might think:
Even while it's up, Trump's historically low approval rating makes him vulnerable in the 2020 elections – but hardly a pushover. Among all adults (there's plenty of time to register to vote), Joe Biden leads Trump by 14 points. But that narrows among the other four Democrats tested against Trump in this poll – an 8-point lead for Kamala Harris, a slight 7 points for Elizabeth Warren, 6 for Bernie Sanders and 4 for Pete Buttigieg. The latter two don't reach statistical significance.

Among registered voters, moreover, Biden still leads, by 10 points, but the other races all tighten to virtual or actual dead heats – Trump a non-significant -2 points against Harris, -1 against Sanders and exactly tied with Warren and Buttigieg.
Still, it looks like an uphill fight for an incumbent President with a strong economy:
Another question tests Trump against "a Democratic candidate who you regard as a socialist" -relevant given the Republicans' stated aim of applying that label to their eventual opponent. Among the general public the race is tied among Trump vs. a perceived socialist; among registered voters it goes +6 to Trump, 49% to 43%, not a significant difference.
And then there's this:
Other questions show the extent of political divisions on Trump's reelection campaign, with an edge to Democratic supporters in intensity of sentiment, specifically the level of importance they place on winning.
Among current Trump supporters (those who back him against all Democrats tested), 52% call it extremely important to them that he wins a second term. At the same time, among current Democratic supporters (those who back all Democrats tested vs. Trump), 73% call it extremely important to them that Trump does not win – a wide 21-point intensity gap for the opposition. The question is whether that translates into turnout.
I'm simply baffled that some 45% of American adults think Trump is doing a good job. He's been a national embarrassment. Still, those disapproving of him have not constituted less than a majority since March of 2017—rather remarkable since he only took office six weeks earlier.
Of course, as we were reminded on Election Night, majorities don't necessarily elect Presidents in this country. It's not impossible for Trump to win another term with 45% concentrated in the right states.