Trump Quotes Pastor Who Predicted 'Civil War' If Trump Was Impeached
Trump threatens civil war if he's removed from office.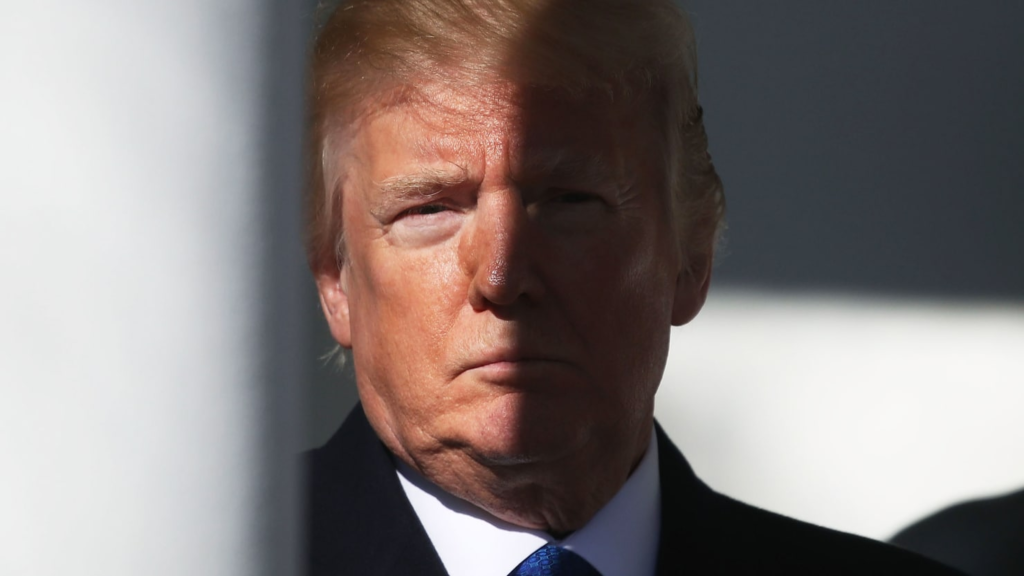 In yet another example of the hardline that the White House intends to take with respect to the upcoming impeachment investigation, and by extension to the 2020 election, President Trump favorable quoted a Pastor who predicted civil war if the President were removed from office:
President Donald Trump drew condemnation—even from Republicans—late Sunday after he reposted a quote from Fox News contributor and Texas megachurch pastor Robert Jeffress, who predicted a "Civil War like fracture in this Nation from which our Country will never heal" over the impeachment inquiry opened by House Dems last week. The president, who fired off 46 tweets and retweets on Sunday, quoted Jeffress' Fox News appearance in which the pastor said he had, "never seen the Evangelical Christians more angry over any issue than this attempt to illegitimately remove this President from office." Jeffress told the Trump-friendly network that Democrats "know the only impeachable offense that President Trump has committed was beating Hillary Clinton in 2016. That's the unpardonable sin for which the Democrats will never forgive him."
Here are the President's tweets, which came at roughly 11:00 p.m. last night:
Not surprisingly, this rhetoric brought with it a lot of blowback, including from at least one Republican Member of Congress:
The tweet left critics, including one sitting Republican congressman, accusing Trump of stoking violence and diminishing the reality of true civil war.

"I have visited nations ravaged by civil war. @realDonaldTrump I have never imagined such a quote to be repeated by a President," tweeted Rep. Adam Kinzinger (R-Ill.), a decorated Air Force veteran who served as a pilot in Iraq and Afghanistan. "This is beyond repugnant."

Two Senate Democrats, Chris Murphy (D-Conn.) and Brian Schatz (D-Hawaii), also condemned the president's tweet in a back-and-forth in which Murphy described the message as "so frightening."

"He is going to keep talking like this," Murphy tweeted, "and some people are going to listen and do what he asks."

The idea of an American civil war did not come from Trump directly. Instead, he quoted a high-profile and contentious Texas pastor who has stood with the president since the earliest days of the 2016 campaign.
Jeffress has his own history vis a vis Trump:
Jeffress, who fronts a megachurch in Dallas that attracts 14,000 worshipers and hosts his own religious television and radio shows, introduced then-candidate Trump at a campaign rally in January 2016. A month later, he gave an impassioned speech in Fort Worth, endorsing Trump, who he said would be a "true friend" to evangelical Christians, at a time when many religious conservatives still wavered on whether to support the former Democrat with a scandalous past.

Since then, the pastor has been one of Trump's most outspoken supporters. He uses the Bible to defend the president's actions and brushes away allegations of immoral conduct, from extramarital affairs to alleged sexual assault, by emphasizing Trump's record on filling the judiciary with conservative justices and pushing for policies that limit access to abortion.

His speeches regularly appear on Fox News, and Jeffress gave a private sermon to the president-elect and his family before Trump was sworn in on Jan. 20, 2017. He was one of the guests honored by name at a dinner Trump held for evangelical leaders. Trump has shared and replied to Jeffress in the past on Twitter, promoting the pastor's book releases in 2017 and last January. The pair has appeared together in public on several occasions.

Jeffress has called "Never Trump" Christians "absolutely spineless morons" and compared them to the German Christians in the 1930s who did not try to stop the Nazis. He has called the Mormon Church a "cult," and personally attacked Republican Mitt Romney over his faith in 2011. He once compared Trump's border wall to the gates to heaven, because both signify "not everybody's going to be allowed in."
Here's Kinzinger's Tweet:
This truly disgusting rhetoric from the President is what we can look forward to from now until the Election. And probably long after that.