Trump to Democrats: Investigate Me or Govern
The Toddler-in-Chief has issued an ultimatum.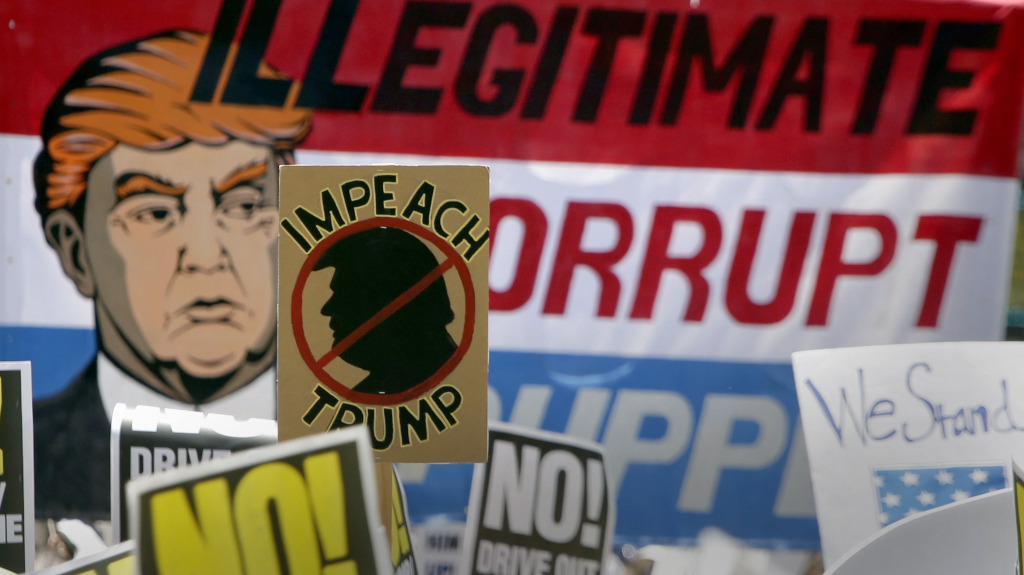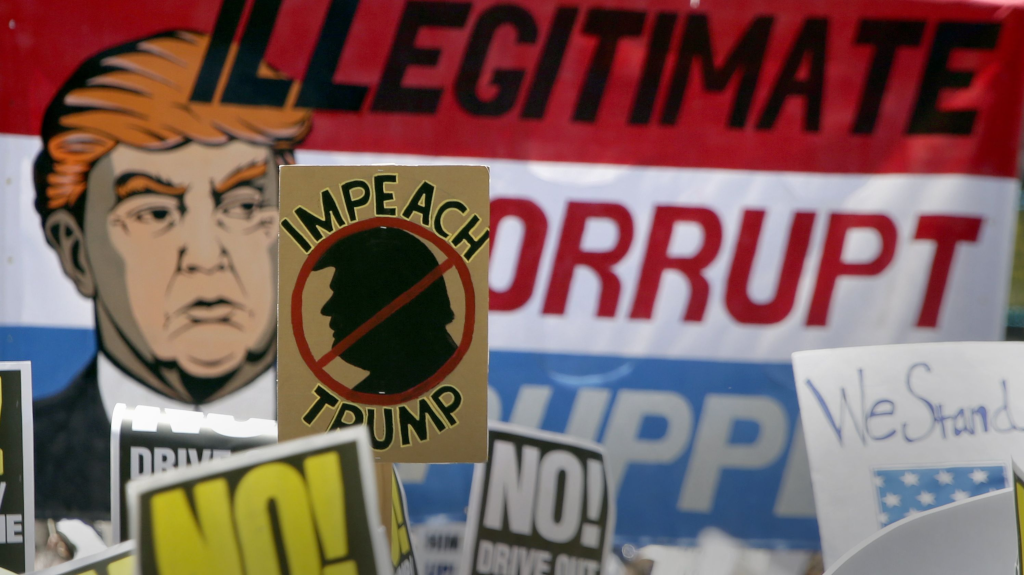 President Trump has emerged from a meeting with the Democratic leadership with a defiant message:
President Donald Trump said in impromptu remarks Wednesday that he told Democrats at the White House he couldn't work with them while they were pursuing investigations into him and his administration.


The Rose Garden speech came after an abbreviated meeting with House Speaker Nancy Pelosi and Senate Minority Leader Chuck Schumer who were there to discuss a bipartisan infrastructure spending package.


"I've said from the beginning — right from the beginning — you probably can't go down two tracks. You can go down the investigation track or you can go down the investment track," Trump said.


He said during the meeting with Democrats that he couldn't work with them until their investigations are over.

"I walked into the room, and I told Sen. Schumer, Speaker Pelosi, I want to do infrastructure," he said. "But you can't do it under these circumstances."


He said he message to the lawmakers was "get these phony investigations over with."

Earlier Wednesday, Pelosi had told reporters Trump was engaged in a "cover-up."


Trump said: "Instead of walking in happily into a meeting, I walk into, look at people that have just said that I was doing a cover-up. I don't do cover-ups."

—-CNN "Trump says he refuses to work with Democrats until investigations halt"
Of course he does cover-ups. He just doesn't do them well.
Beyond that, the notion that the governing of a superpower must grind to a halt whenever the President is embroiled in a scandal is ludicrous. Congress has conducted one or more serious investigations of every President in my lifetime. We managed to pass legislation even while Richard Nixon and Bill Clinton were under investigations that led to their resignation and impeachment.
Dan Drezner has curated an epic Twitter thread, 744 long as of this morning, chronicling how Trump's staff and other allies are treating him like a toddler. It gained so much popularity that he's turned the series into a forthcoming book for the University of Chicago Press, an early draft of which I've had the privilege of reading and commenting on. This incident will surely make it in if it hasn't already gone in for final edits.
For Trump, everything is personal. There is no nation that must be governed. The Presidency is a toy and mean old Nancy Pelosi and Chuck Schumer aren't letting him play by his rules. So the Toddler-in-Chief is throwing a temper tantrum.