Trump Ukraine Timeline
Greg Sargent usefully lays out the basics.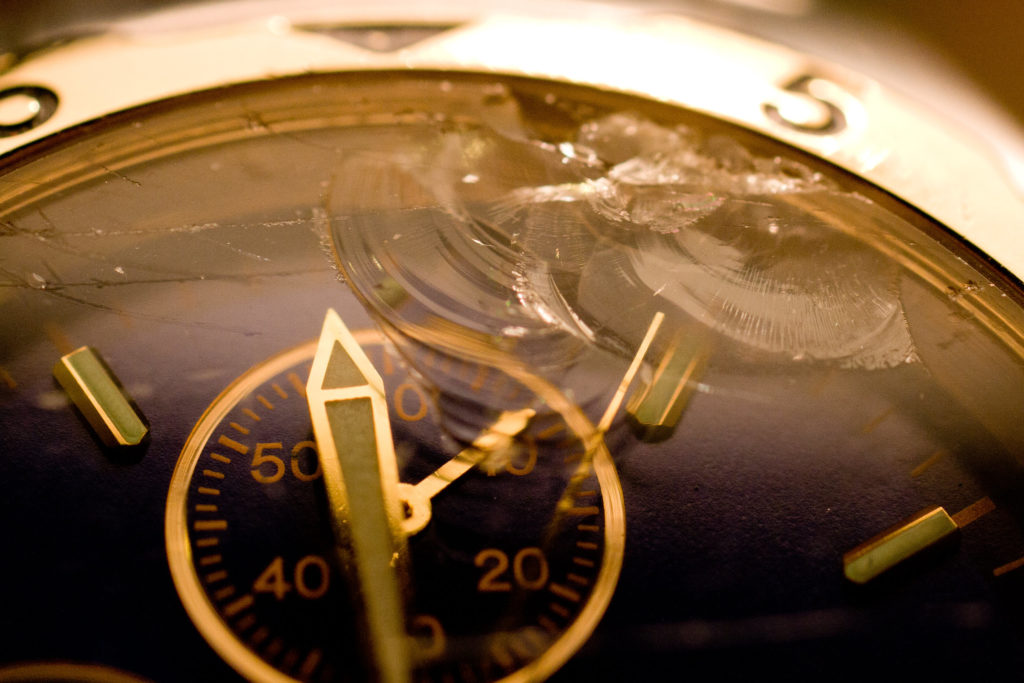 Greg Sargent, writing for WaPo has compiled a very useful breakdown of Trump-Ukraine activities: Here's a timeline of Trump's latest scandal. It's damning.
I am no going to just cut and paste it all here, so please follow the link over for details. However, the following highlights are worth sharing.
I will note that I already pointed out Giuliani going on TV in April and talking about Biden and Ukraine, and was set to travel to Ukraine to pursue that topic in May. Add to that from Sargent:
May 19: Trump goes on Fox News and rails about Biden and Ukraine, falsely claiming that Biden improperly pressured Ukraine to fire a prosecutor who was supposedly "after" his son.
Money to Ukraine was to be released first in February, then on May 23. It was not released on either date.
Then we get:
July 18th or thereabouts: Trump orders Mulvaney to freeze the aid to Ukraine. Trump's decision is communicated to officials at the State and Defense departments. Importantly, as The Post reports, officials are instructed to tell lawmakers that the delay stemmed from some kind of "interagency process," but not to share any more details.
Trump talks to Zelensky on the 25th of July.
Giulani then traveled to Ukraine on the 27th:
Days after the two presidents spoke, Trump's personal lawyer, Rudolph W. Giuliani, met with an aide to the Ukrainian president in Madrid and spelled out two specific cases he believed Ukraine should pursue. One was a probe of a Ukrainian gas tycoon who had Biden's son Hunter on his board. Another was an allegation that Democrats colluded with Ukraine to release information on former Trump campaign chairman Paul Manafort during the 2016 election.

"Your country owes it to us and to your country to find out what really happened," Giuliani said he told the Ukrainian president's aide, Andriy Yermak, during the Madrid meeting. Yermak, according to Giuliani, indicated that the Ukrainians were open to pursuing the investigations. The aide reiterated the Ukrainians' plea for a meeting with Trump, a summit that would be an important signal to Russia of Washington's support for Ukraine.

"I talked to him about the whole package," said Giuliani, who has been lobbying Ukrainian officials to take up the investigations since the spring. Yermak did not respond to a request for comment.

Source: WaPo, How Trump and Giuliani pressured Ukraine to investigate the president's rivals.
Sargent notes that the whistleblower lodged a complaint to the Intelligence Community Inspector General (ICIG) on August 12th.
He then notes:
Aug. 26: The inspector general forwards the whistleblower complaint to the DNI, saying he deemed it of "urgent concern" and "credible."

Aug. 30: CNN reports that Trump is seriously looking at blocking the aid entirely, and that the Pentagon privately advised for the aid to be released.
Meanwhile, WaPo reports the following regarding meetings that Senator Chris Murphy (D-CT) had with the Ukrainian government:
Zelensky's "entire" administration was concerned "that the aid that was being cut off to Ukraine by the president was a consequence for their unwillingness, at the time, to investigate the Bidens," Murphy said, citing his interactions with numerous Ukrainian officials during an early September trip there. Murphy said he heard "directly" from Zelensky about "his concern about why the aid was being cut off to Ukraine," though the Ukraine's new president did not specifically broach the subject of a quid pro quo.
Note that aid to Ukraine was released on September 12th, this is several days after the ICIG had alerted Congress of the existence of the whistleblower's complaint.
And over the last couple of days:
Sept. 19: Giuliani first denies to CNN that he is pressuring Ukraine to investigate Biden, before reversing and confirming as much.

Sept. 22: Trump confirms he brought up Biden and corruption in the call with Zelensky, but top administration officials deny Trump "pressured" him to investigate Biden.
Sargent summarizes:
As the timeline shows, Trump was thinking hard about Biden and Ukraine well in advance of ordering the aid frozen. At the same time, many officials in Trump's own administration were deliberately kept in the dark about Trump's rationale for freezing the aid.

[…]

No matter how you cut this, Trump used the power of the presidency to try to leverage a foreign power into interfering in the election on his behalf. And his top officials appear to be breaking the law to prevent Congress from getting to the bottom of it.
It is all quite damning, indeed.