Trump Wants To Redesign Air Force One
Donald Trump wants a flashier looking Air Force One. What could possibly go wrong?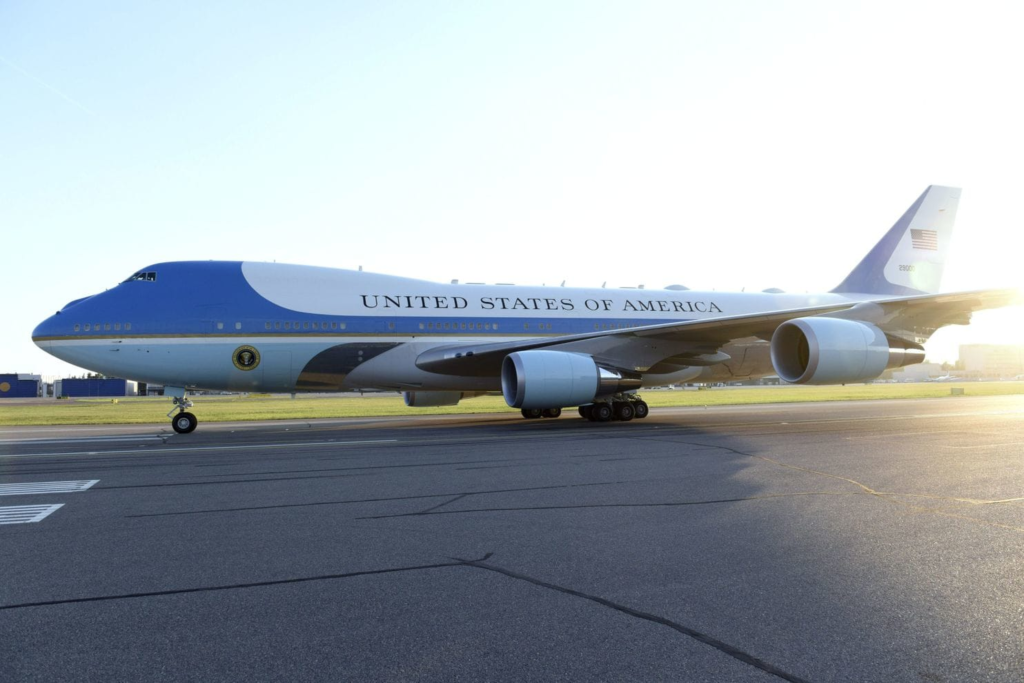 If Donald Trump gets his way, the new version of Air Force One could end up looking very different from what we've become used to:
President Trump has ordered up a bold new paint job for Air Force One.

In an interview with CBS News, Trump said that two new replacements of the presidential jet due to be unveiled in several years will be painted red, white and blue, in a departure from the plane's current light blue color scheme.

"I said, 'I wonder if we should use the same baby blue colors?' And we're not. You know what colors we're using? Take a guess," Trump told CBS's Jeff Glor. "Red, white and blue."

Trump made the comments in an interview that was taped in Scotland last weekend and aired Tuesday.

He added that the remodeled plane is going to be "incredible" and "the top in the world" — but that he likely won't get the chance to fly in it himself as president, or, at least, not for long.

The new Air Force One "will be largely for future presidents, because by the time it gets built — I hate to say this — it's going to be a long time; it's a very complex project," Trump said.

The Air Force on Tuesday awarded a contract to Boeing for the two new airplanes at a total cost of $3.9 billion, the White House confirmed in a statement Wednesday.

The news follows a preliminary deal announced by the White House in February after months of negotiation with Boeing.

The new planes are scheduled to be delivered by 2024, the White House said Wednesday, meaning that Trump would still have the chance to ride them as president if he won a second term.
The current Air Force One made its debut in 1990, but the light blue paint scheme dates back to the early 1960s when a new plane needed to be commissioned during the early years of the Kennedy Administration. According to historians, it was Kennedy's wife Jacqueline who provided to be the voice behind the paint scheme that has been used on the planes that have served as Air Force One, as well as many other government planes, over the past five decades. Trump's decision to change the paint scheme, assuming it goes forward, would be the first such change since that period, although it's unclear if it would also apply to other government planes used by the military and Cabinet officials.
In any case, Axios provided a mock-up of what the Trump version of Air Force One might look like: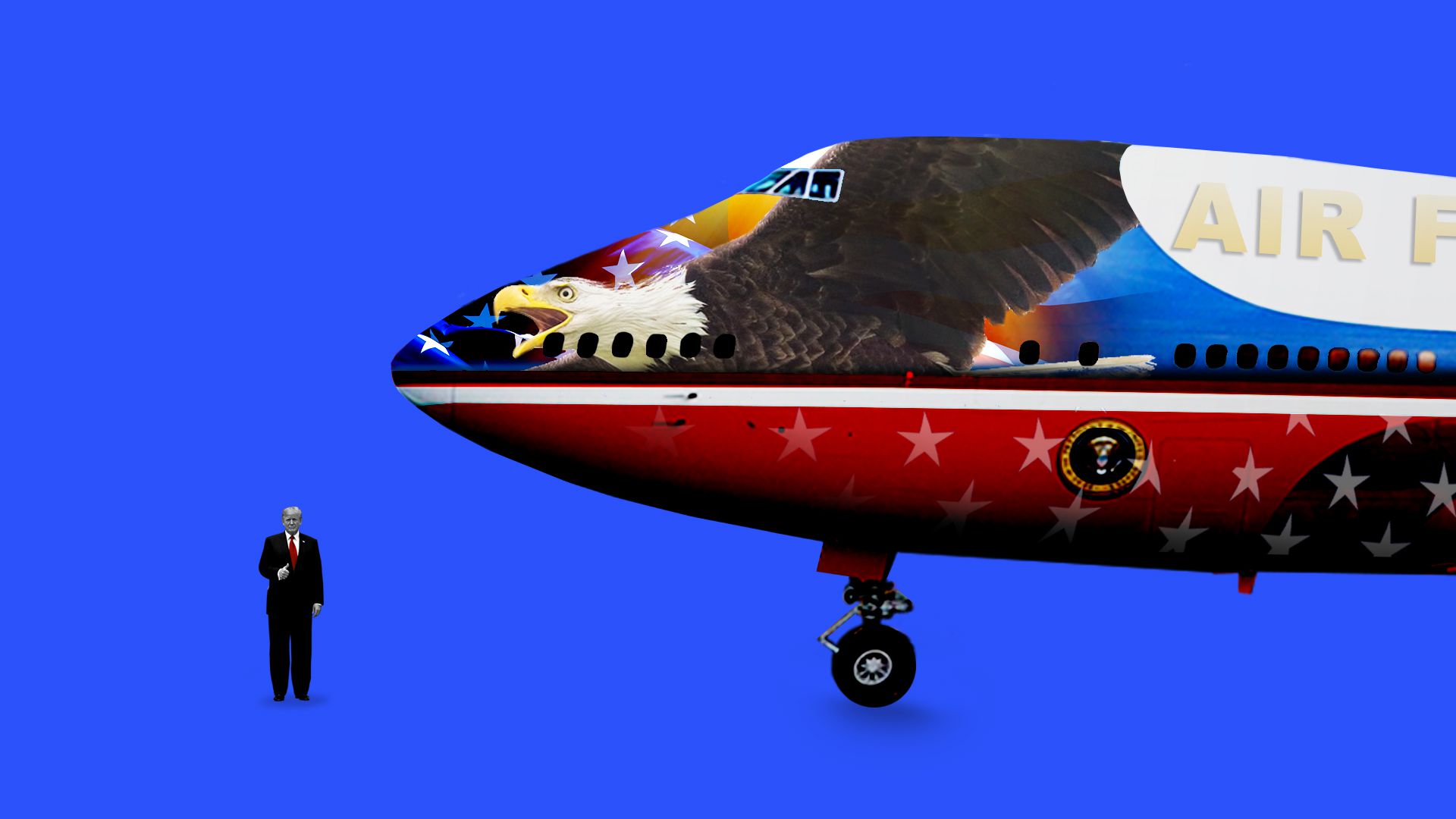 There's really not much one can say about it other than the fact that, given Trump's decorating tastes in other respects, it could end up being much, much worse.
In any case, as noted the plane is not scheduled to be delivered until 2024 and, even assuming that the new Trumpian design is approved, one assumes that a new President elected in 2020 could make changes to the Trumpian paint scheme without causing significant delays to the project.