Trump's Campaign Raises $30 Million
The President's re-election fund-raising is off to a fast start.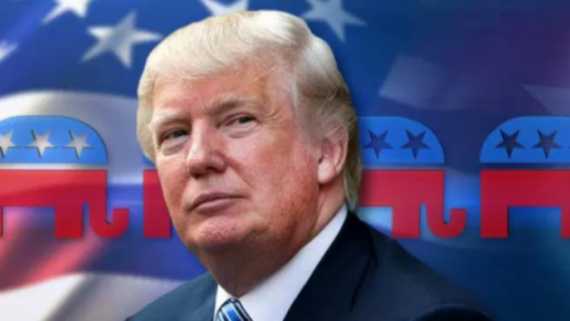 Donald Trump's re-election campaign reports that it has raised $30 million in the first quarter of 2019:
President Trump raised more than $30 million for his re-election in the first three months of 2019 and now sits atop more than $40 million, his campaign said on Sunday.

Mr. Trump's campaign — which has set an ambitious $1 billion goal for the 2020 race — launched an aggressive fund-raising push earlier than his predecessors. The campaign has already installed a headquarters in Northern Virginia and is combining a push for both big donations and small contributions online.

Nearly 99 percent of the donations in the first quarter were for $200 or less, according to the campaign, with an average contribution of just over $34.

Some Democrats are concerned that Mr. Trump will spend the next year amassing a war chest as Democrats fight among themselves in a primary now featuring nearly 20 candidates. Mr. Trump's $30 million haul is about the size of what Senators Bernie Sanders and Kamala Harris — the top two Democratic fund-raisers so far in the 2020 field — raised combined in the first quarter.

As the Democrats begin what could be a fractious nominating contest, Mr. Trump enjoys both the traditional advantages of incumbency and almost total control of the Republican Party apparatus. His campaign and the national party have a combined $82 million cash on hand.

Mr. Trump launched his re-election drive almost as soon as he was inaugurated in 2017, and the early start has helped deliver a financial edge.
As a contrast, at this point in the 2012 campaign cycle, former President Obama had less than $2 million in the bank. This is largely a reflection of the fact that Obama didn't begin his re-election push until later in 2011. Trump, on the other hand, began running for re-election virtually from the day he took office, has already appointed a campaign chairman, and as many have remarked his rallies for other Republican candidates often seem more like rallies for Trump himself. In addition to the money raised for the Trump campaign., the President has also assisted in fundraising for the Republican National Committee, which brought in more than $45 million in the first three months of 2019 through both the President's efforts and other fund-raising.
One significant fact that this report shows is that, much like several of the Democratic contenders, the Trump campaign is doing very well at raising small-dollar donations. This is important because it means that this is a donation pool that it can continue coming back to over the course of the campaign until they have maxed out on the Federal Election Commission donation limits. It also indicates that the GOP is just as capable of appealing to regular voters as the Democrats are.
No doubt we'll see similar numbers from the Democratic side of the ledger, but the fact that Trump's fund-raising is so strong is a good indication that the Democrats are going to have a fight on their hands.
.