Trump's Twitter Tirade
The President of the United States is displeased.
Regular commenter Kylopod screenshot-ed an epic tantrum for the President of the United States over this morning's rebuke from the United States Supreme Court. I've taken the liberty of reposting it below: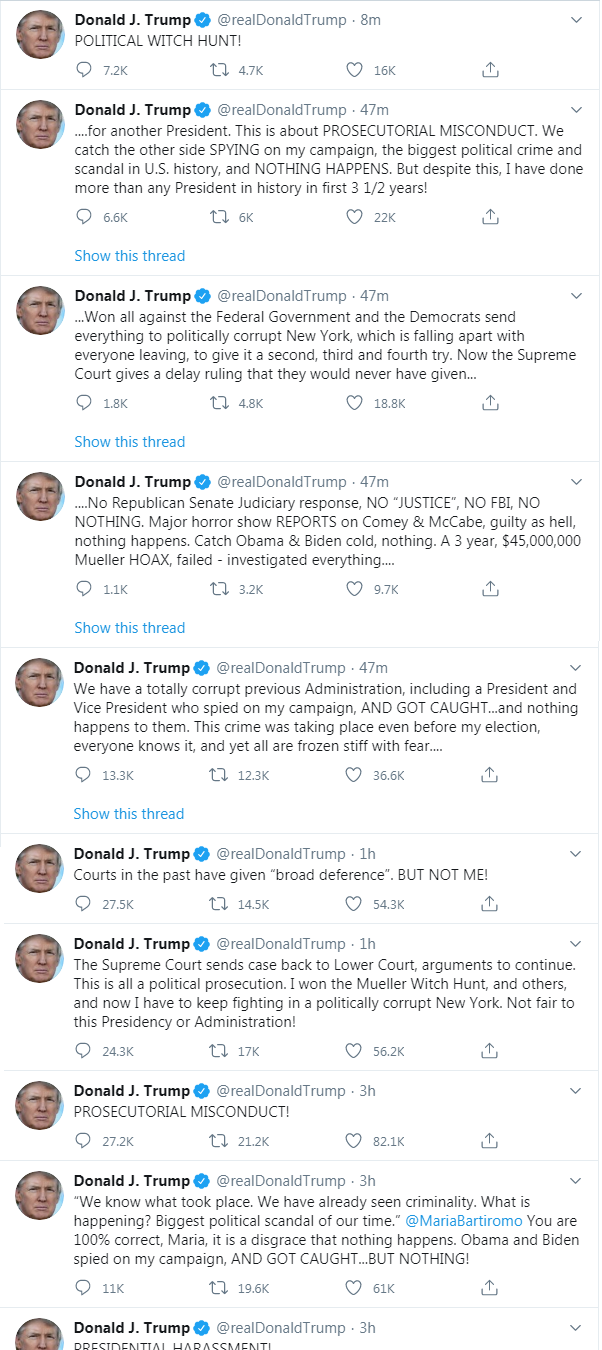 New OTB frontpager KingDaddy aptly describes it, "As close as an objective portrait for his unfitness for office as you'll ever get."
As we used to say in the olden days of blogging, Heh. Indeed.