Tulsi Gabbard For President?
Add yet another name to the potential Democratic campaign field in 2020.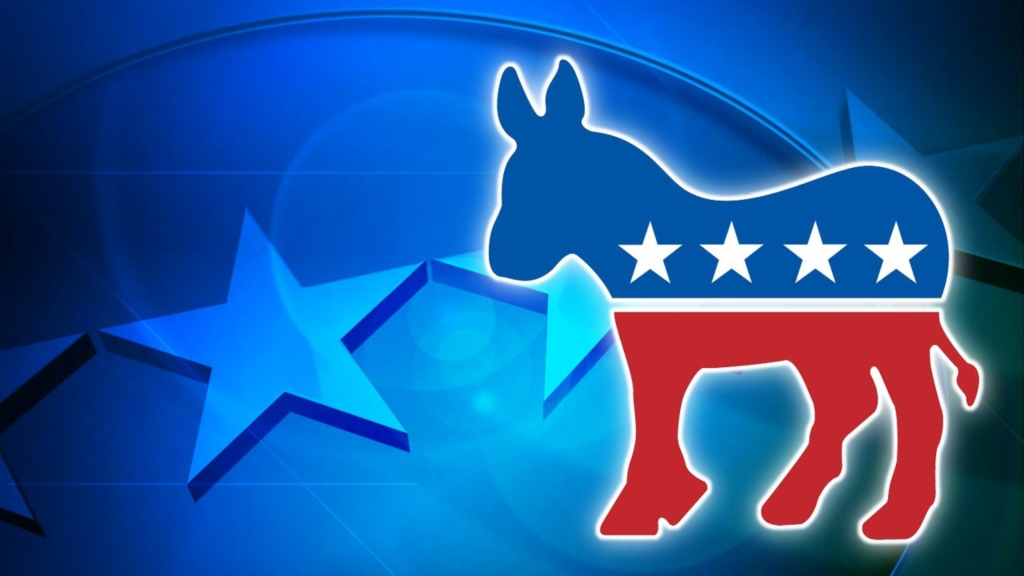 Congresswoman Tulsi Gabbard of Hawaii is reportedly considering a run for the Democratic nomination in 2020:
Democratic Rep. Tulsi Gabbard of Hawaii is considering running for president in 2020, a source with direct knowledge of her deliberations told POLITICO.

Rania Batrice, an adviser to the progressive congresswoman and deputy campaign manager on Bernie Sanders' 2016 presidential campaign, has been putting out feelers for digital and speechwriting staff for Gabbard. One person approached about the positions say that 2020 wasn't mentioned explicitly, but it was heavily implied.

Batrice denied that the staffers are being hired for a presidential campaign. She did not dispute, however, that Gabbard is considering joining what's expected to be a crowded field of Democratic presidential contenders.

"I think everybody is focused on 2018, but we will see what happens after that," Batrice said in an interview. "Someone like Tulsi, with her experience, is an important voice in the party and the country."

Top aides to Gabbard did not respond to multiple requests for comment.

Amid the clamor of Trump headlines and focus on higher-profile candidates, Gabbard has been quietly making the traditional moves of a presidential candidate. She recently visited Iowa, where locals urged her to run for president, according to the Iowa City Press-Citizen. She keynoted a progressive gathering in New Hampshire in September. And she's writing a book due out this spring titled, "Is Today the Day?: Not Another Political Memoir."
Gabbard, an Iraq War veteran who has represented Hawaii in Congress since first being elected in 2012, previously served as a member of the Honolulu City Council and the Hawaii House of Representatives, but she did not really achieve national prominence until the 2016 Presidential election cycle when she resigned her position as a Vice Chair of the Democratic National Committee over objections to a primary debate scheduled she and others deemed to be too preferential to Hillary Clinton. Not long thereafter, Gabbard became one of the first Members of Congress to endorse Vermont Senator Bernie Sanders in the fight for the 2016 Democratic Presidential nomination. She has also been the source of controversy in recent years for actions such as meeting with Syrian leader Bashar Assad last year, after which she urged caution in the use of military force. She also raised concerns among some of her progressive supporters by meeting with Donald Trump during the transition period between Election Day 2016 and Inauguration Day.
Realistically speaking, it's hard to see Gabbard as a top contender for the nomination. Partly because she represents Hawaii, she's not exactly well known among the average voter or even with the rank-and-file of her own party. Additionally, Gabbard would be running against the fact that, generally speaking, sitting members of the House of Representatives have not been successful in bids for the Presidency. Americans have only elected such a person President once since 1789, and that happened in 1880 when James Garfield, who also happened to be a Civil War hero, was elected President in 1880 with barely a 2,000 vote advantage in the popular vote. Even leaving aside this history, it's hard to see how Gabbard would differentiate herself from other progressive candidates who may run in two years, including Bernie Sanders, Elizabeth Warren, Cory Booker, and Kamala Harris.
Gabbard's comments are not, of course, the formal start of a Presidential campaign, and she has not even established a Presidential Exploratory Committee at this point, so it's entirely possible that nothing will ever come of this. All the same, this is yet another example of how wide open the Democratic field will be in 2020, at least in the early stages. It may not get quite as crowded as it was for the Republicans in 2016, but it's going to be close, and given the way that Democratic primaries work that could lead to a chaotic and hard-fought race that, as in 2008 and 2016, won't be fully resolved until the end of the process in June 2020.