Up To 170 Taken Hostage In Hotel In Capital Of Mali
An apparent ongoing terrorist attack in Central Africa.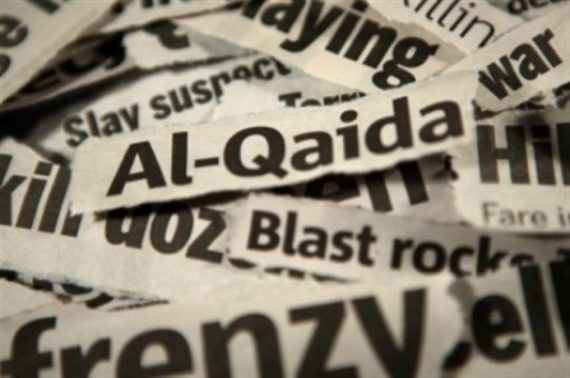 An unknown number of gunman who appear to be linked to the jihadists that have plagued the African nation for several years now have taken up to 170 people hostage at a Raddison Blu hotel in Mali's capital city:
BAMAKO, Mali — Gunmen stormed a Radisson Blu hotel on Friday morning in Bamako, the capital of the West African nation of Mali, seizing scores of hostages and killing at least three people.

An unknown number of gunmen, perhaps four or five, had taken "about 100 hostages" at the beginning of the siege, said Gen. Didier Dacko of the Malian Army.

It was unclear how many hostages remained inside, he said, adding that soldiers had sealed the perimeter and were now "inside looking for the terrorists."

Several dozen hostages, many of them crying – women, children and older people – had begun streaming out of the hotel after hiding in their rooms, said Amadou Sidibé, a local reporter at the scene. Two members of the Malian security forces were wounded by shots fired from the seventh floor of the hotel, he added.

Col. Maj. Salif Traoré, the minister of security and civil protection, said the military had evacuated around 30 people from the hotel and taken them to a gymnasium nearby. The hotel had as many as 170 guests and staff members at the time of the siege.

Northern Mali fell under the control of Islamist militants in 2012. A French-led offensive ousted them in 2013, but remnants of the group have staged a number of attacks on United Nations peacekeepers and Malian forces.

The hotel is a popular place for foreigners to stay in Bamako, a city with a population approaching two million, and French and American citizens were among those taken hostage. Xinhua, China's state-run news agency, reported that "numerous" Chinese tourists were staying at the hotel as well.

Kassim Traoré, a Malian journalist who was in a building about 50 meters, or 160 feet, from the Radisson, said the attackers told hostages to recite a declaration of Muslim faith as a way separating Muslims from non-Muslims.

Those who could recite the declaration, the Shahada, were allowed to leave the hotel. The Shabab, a Qaeda affiliate in East Africa, used a similar approach in the attack at the Westgate Mall in Nairobi in 2013.

Some of those who left, which included people from Mali and foreigners, were not wearing any clothes as they were taken to a police station.

"We were just evacuated from the hotel by security forces, I know that there are a lot of people inside right now," one hostage who made their way to safety toldFrance24 television. "I saw bodies in the lobby. What is happening right now is really horrible."

"I was hidden in my room barely a couple minutes, a couple seconds ago and someone shouted, telling us to get out, my door was smashed open, the security forces arrived," he hostage added.

Another hostage of French nationality, who did not want to be named, told a friend in Bamako that a group of people was trapped on the roof of the hotel, along with the body of one person who had died in the attack. The hostage told the friend that the French consulate had told hostages by text message to stay put and wait for a military assault.

Kamissoko Lassine, the chief pastry chef of the Radisson Blu hotel in Bamako, said that two armed men arrived at the hotel between 7 a.m. and 7:30 a.m.

"They were driving a vehicle with diplomatic plates," he said. "You know how easy that is at the hotel? The guardians just lifted the barrier."

"They opened fire and wounded the guard at the front," said Mr. Lassine, who said he was able to slip out a back door and make it home safely. "They took the hotel hostage and moved people into a big hall."

Xinhua reported that a Chinese guest, whom it identified only as Mr. Chen, said that he heard several gunshots, and that smoke started to appear in the corridor outside his room. He tried to reach the front desk but no one answered, Mr. Chen told Xinhua through WeChat, a popular messaging service.

The Rezidor Hotel Group, the operator of the Radisson Blu Hotel Bamako, said it was in contact with the local authorities, and the United States Embassy said it was aware of the situation and issued a warning to staff members and American citizens to shelter in place.
The BBC is reporting that Malian forces entered the hotel, but the status of the standoff remains unknown:
Malian special forces have entered the Radisson Blu Hotel in Mali's capital, Bamako, to end a siege by gunmen who had been holding 170 people hostage.

The gunmen stormed the US-owned hotel, which is popular with foreign businesses and airline crews, shooting and shouting "God is great!" in Arabic.

Malian state TV is reporting that 80 people have now been freed.

At least three people are reported to have been killed in the siege that started around 07:00 GMT.

Air France says 12 of its crew have been successfully freed in the rescue operation.

Among the other guests staying at the hotel are six Turkish Airlines staff, 20 Indian nationals and reports of up to 10 Chinese citizens.

The UN peacekeeping force said it was supporting the operation as Malian special forces are reported to be freeing hostages "floor by floor".

An Ivorian guest said she and six other people were escorted out by security forces as the gunmen rushed "toward the fifth or sixth floor".

"I think they are still there. I've left the hotel and I don't know where to go. I'm tired and in a state of shock," Monique Kouame Affoue Ekonde told the AP news agency.

Earlier, a security source told Reuters that some hostages who were able to recite verses of the Koran were being freed.
As noted above, Mali has been ground for Islamist terror and insurgent group attacks for several years now, most especially in the years since the collapse of the central government in Libya seems to have led to an expansion of insurgent activity throughout other parts of Northern and Central Africa, in no small part because of trafficking in arms from the vast arsenal once kept by the Gadhafi regime. At one point, the situation in Mali became serious enough that France made the decision to send troops to assist the government of its former colony in the fight against a newly aggressive Islamist force in the North. That French force was largely successful in holding off an immediate collapse in Mali, but the insurgents have remained as much of a problem in Mali as other groups have become in nations like Nigeria and Kenya. Now, it appears that they have been able to strike inside the Malian capital at a target full of foreigners. One interesting part of this report, of course, is the fact that the gunmen seem to have arrived at the hotel in a car with diplomatic tags, which apparently allowed them to easily bypass hotel security. I haven't seen any reports at all regarding what nation's diplomatic tags may have been on the car in question, whether those tags were in fact genuine, or how the militants got their hands on the vehicle. The most likely explanation, of course, is that the car or the tags, or both, were stolen, but that certainly seems like an important detail that will need to be figured out.
As for the standoff itself, reports this morning remain sketchy. NBC News has passed on information from American Embassy personnel in Europe that indicate that there may be American government personnel stationed at the hotel, for example, and the hotel is apparently one used frequently by Air France employees and employees of other French companies. It's not clear if the hotel was specifically targeted for this reason, or simply because it was an accessible, soft, target.
More details as they become available, but this appears to be yet another example of how Central Africa is quickly becoming a hotbed of Jihadist terrorism and, potentially, another part of the world we will need to start paying attention to whether we like it or not.
Update: NBC News correspondent Ayman Mohyeldin has said that up to 80 of the people that were in the hotel when the standoff began are free:
Mali State TV reporting: 80 hostages freed during on going security operation at the Radisson Blu Hotel #Mali

— Ayman Mohyeldin (@AymanM) November 20, 2015
The BBC, meanwhile, has more information regarding the number of people in the hotel and the apparent involvement of American and Italian special forces in efforts to end the situation:
124 guests, 13 staff still inside Radisson Blue hotel in #Bamako following gun attack, says hotel company https://t.co/0CTr8c3Tyg — BBC Breaking News (@BBCBreaking) November 20, 2015
US special forces helping to move people to safety in #Bamako as Malian forces clear hotel of gunmen, Pentagon says https://t.co/uwLmeVlryb

— BBC Breaking News (@BBCBreaking) November 20, 2015
I haven't found anything on line to link to just yet, but NBC News is reporting that there was a United Nations sponsored conference on peacekeeping in Mali taking place at the hotel today, which is why there were representatives from the U.S. and Italy present, and that their role in the crisis appears to be limited to helping people to escape. Indeed, it's not even clear if these personnel were armed in any way or wearing uniforms.
Update #2: There are some reports that the siege is over, but CNN is still reporting that it may still be ongoing and that there are people dead from the siege:
#Breaking 10 bodies found in hall of Mali hotel & attackers still inside. -Mali Army Colonel https://t.co/VoS1FIJWkyhttps://t.co/Q7iYvHDyhB — The Situation Room (@CNNSitRoom) November 20, 2015
 Update #3: Most media outlets now seem to be reporting that the siege has ended, but there are varying reports about the aftermath. There are reports of eighteen, twenty, to up to twenty-seven people dead. Whether this includes just hostages or also includes some or all of the gunmen is not clear. Meanwhile, an al Qaeda linked group that has been staging attacks in northern Mali over the past several years has claimed responsibility for this attack. If true, this attack far to the south of where the group normally operates could indicate a significant up-tick in the problems in Mali.
Update #4 Cnn is now reporting that while the hostage situation has been diffused, the gunmen are still holed up somewhere in the hotel, so this apparently isn't completely over just yet.