Virginia Couple Files Lawsuit Against State's Same-Sex Marriage Ban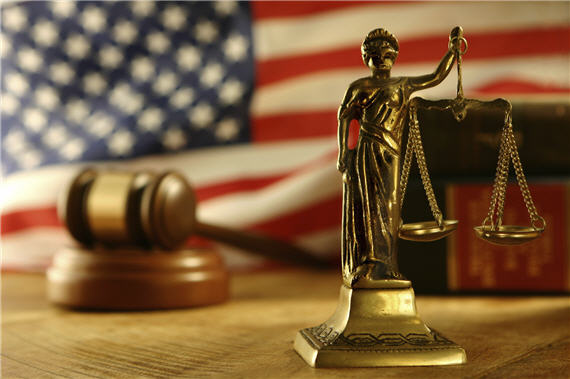 A Virginia couple has become the first gay couple to file suit against the state's 2006 Constitutional Amendment banning same-sex marriage:
A gay couple from Norfolk has filed a civil suit in federal court against Gov. Bob McDonnell; Attorney General Ken Cuccinelli; and George E. Schaefer, the Norfolk Circuit Court clerk, because they were denied a marriage license.

The complaint, filed July 18 at the U.S. District Court in Norfolk, states that Timothy B. Bostic, a professor of humanities at Old Dominion University, and partner Tony C. London, a Navy veteran and real estate agent, sought to obtain a marriage license at the Norfolk Circuit Court but were turned down because of the 2006 amendment to Virginia's constitution that defines marriage as between a man and a woman.

The plaintiffs, who are "gay individuals in a long-standing committed relationship" since 1989, according to the complaint, applied for the license July 1. That was five days after the U.S. Supreme Court struck down the section of the federal Defense of Marriage Act that prevented gay couples from receiving a range of federal benefits that are generally available to married people.

The Supreme Court's ruling does not overrule the state's ban on same-sex marriage, but legal experts predicted that it would open doors to lawsuits by gay Virginians.

Cuccinelli spokesman Brian Gottstein said Tuesday that the Attorney General's Office generally doesn't comment on pending litigation. Schaefer said in an email that he was not able to comment because he had not yet been served.

London and Bostic also did not comment Tuesday, citing a pending consultation with their lawyers. Their complaint argues that "unequal treatment of gays and lesbians" denies them "the basic liberties and equal protection under the law that are guaranteed by the Fourteenth Amendment to the United States Constitution."

For these reasons, the couple asked the federal court to "enjoin, preliminarily and permanently, all enforcement of statutes that seek to exclude gays and lesbians from access to civil marriage and civil union."

Bostic and London also argue that the inability to marry deprives same-sex couples of numerous benefits associated with marriage, including marital, disability and survivors benefits under the federal Social Security system; naval disability benefits; favorable tax treatment under Virginia and federal law for income and estate taxes; federal Medicaid benefits; and Department of Veterans Affairs benefits.

"All of these benefits are not available to plaintiffs and other same-sex couples in Virginia, but would be available to same-sex couples who marry under state laws authorizing such benefits," the complaint says.

The avowed purpose of Virginia's marriage amendment, the suit continues, quoting Justice Anthony M. Kennedy's recent opinion in the DOMA ruling, is to "impose a disadvantage, a separate status, and so a stigma upon" those who seek to enter into same-sex marriages in the commonwealth.

Citing the U.S. Supreme Court's 1967 Loving v. Virginia ruling, which allowed for mixed-race couples to marry, Bostic and London state that marriage is a supremely important social institution, and the "freedom to marry has long been recognized as one of the vital personal rights essential to the orderly pursuit of happiness by free men."
The suit was filed in the Norfolk division of the U.S. District Court for the Eastern District of Virginia, a district known throughout the country for its "rocket docket," which essentially guarantees that civil litigation moves far more quickly than it does in many other Federal Courts around the country. Because of this, its likely that we'll have a ruling from the District Court within a year or less of the July 8th filing date, at which point the matter will obviously be appealed to the 4th Circuit Court of Appeals. This means that the odds are fairly good that this Virginia case will be among the first of the next generation of marriage equality cases to make its way to the Supreme Court, although that's not likely to happen until possibly as late as the Court term that begins in October 2014 at the earliest.