What are we Comparing?
More on Covid-19 and the flu.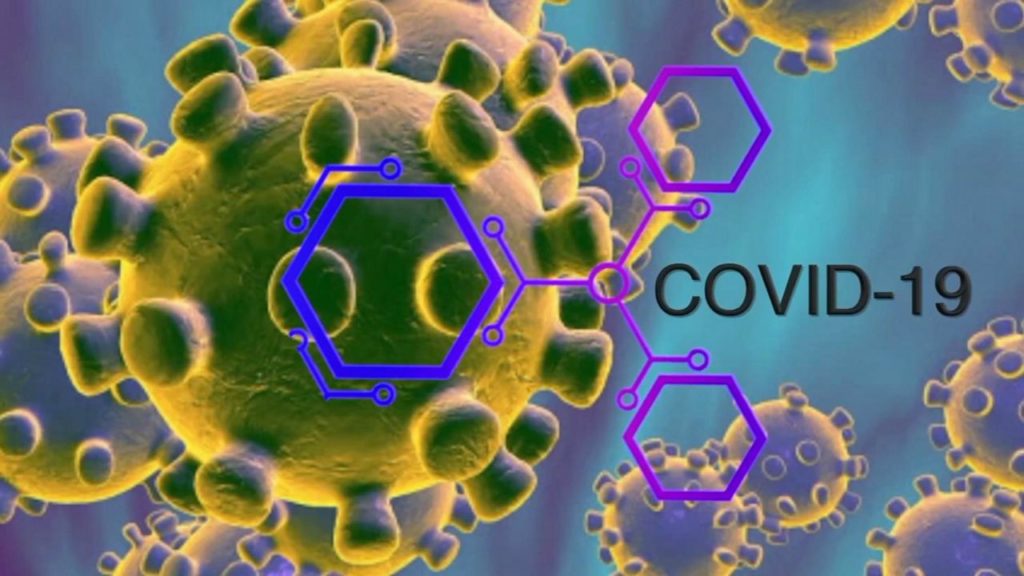 Let me return to a topic I have written about before, the comparison of deaths due to the seasonal flu versus those that we have seen (and project) in terms of Covid-19. The most comprehensive post along these lines was the straight-forwardly named Comparing Flu and Covid-19.
Let me start by noting I made an error in that post. In an attempt to be generous to the "it's like the flu" side of the argument, I spoke in terms of Covid-19 deaths with a timeframe of "roughly three months." My attempt at generosity really was problematic because when I wrote that post on April 14, we had been officially counting Covid-19 deaths from February 29, which is roughly six weeks. Note that the "flu season" as designated by the CDC is basically an eight-month period running from October to May.*
Getting these comparisons right is very important. One element of that is getting the timeframe properly defined. As of right now, we are dealing with basically a two-month span for official Covid-19 deaths. "Official" is key here, of course. It is possible others died of the disease in the US prior to 2/29. It is also likely (as we here at OTB has noted on numerous occasions) that the official death toll is an undercount of the actual death toll. I know many have charged that the death toll might be an overcount, but all the empirical data I have seen suggests that is highly improbable.
So, let's consider the last two months:
February 29, 2020: 1
March 31, 2020: 5,151
April 30, 2020: 63,856.
We started May with 65,753
(source: Worldometer).
So, two months, over 63,000 deaths. The worst most recent death toll for a flu season, according to the CDC was 61,000 in the 2017-2018 season (see my earlier post for the numbers). It is also true that the current CDC estimate for the 2019-2020 flu season is a range of 24,000-62,000 deaths through April 4. Anyone who uses the top of that range for 2019 is being disingenuous, I would note, as we do not know the final number and when using estimates like this the whole potential range should be cited.
So, it is worth underscoring, highlighting, and/or emphasizing in whatever one's preferred method might be that Covid-19 killed roughly the same number of people in one month that flu did in its worst eight-monther season over roughly the last ten years. And, it is worth noting, it did so during a time period in which extreme measures were undertaken in much of the country to limit exposure in the population (we started various actions to social distance and work from home in early-to-mid March).
That means, regardless of anything thing else, comparing this disease's effects in terms of death to the flu is empirically false. Flu does not kill people at the same rate and clearly public health policy has to take this into account.
I will readily admit that none this provides specific guidance to whether stay-at-home should persist nor does it tell us how much opening up of the economy is wise. But it should put to rest the notion that "it is just the flu." It certainly suggests that we are not going to just go back to "normal" after stay-at-home orders expire (as much as we might like to).
Here are some projections at the moment, according to USAT:
For now, the widely cited COVID-19 model from the University of Washington's Institute for Health Metrics and Evaluation (IHME), often used as a reference during White House media briefings, projects 72,433 deaths by Aug. 4, though with a maximum range up to 114,228.

[…]

The IHME model has been accused of being overly optimistic. Others predict the nation will reach 100,000 deaths in the latter part of May. That's the case for the model produced by the Los Alamos National Laboratory, which features detailed state-by-state information that includes one-week and six-week forecasts as well as situational updates.

Youyang Gu, a data scientist whose model is one of seven listed by the CDC website, concurs with the late-May estimate for reaching six figures. 

[…]

Gu foresees as many as 166,000 deaths from COVID-19 by Aug. 4
Eyeballing the data, it seems to me that unless there is a dramatic diminution of death in the coming days, we will hit that 72K number in early May, not all the way into August. As noted above, we are already at over 65,000. It seems incredibly improbable that we will only have roughly 7,000 deaths between now and August. Indeed, it seems more probable that we will have that many over the next week (Worldometer reported 1,897 new deaths yesterday and already 868 today as of 2pm eastern time today).
I honestly do not know the right thing to do at the moment in regards to opening up.** I do know that a) this is a real crisis and b) it isn't over. And as an academic whose research is based in engaging in comparative analysis, calling Covid-19 the flu misses the mark considerably and that anyone who tries to claim that equivalency is doing one of the following: engaging in dishonesty, deploying sloppy thinking, or listening to someone doing one of the first two.
I will conclude by noting that because we do not know the real infection rate we cannot know the actual mortality rate. I also acknowledge that there is a lot that we do not know and so making too many firm conclusions in the middle of a crisis is foolish. Still, the raw death totals, both the official numbers and the unaccounted for deaths above normal, should be enough empirical proof to shut down anyone who wants to compare this to the flu.
Let me conclude as follows: Covid-19 deaths in April 2020 alone surpass most recent seasonal flu deaths, and indeed, closely match the worst recent flu seasons. One month v. a full season.
---
*I do not know if flu deaths outside this season are accounted for in CDC numbers. This is where being a non-expert is a problem, as I admittedly am when it comes to how mortality is accounted for by the CDC in this case and I have not been able to find additional information, so out of fairness, I am assuming that seasonal flu deaths mean an eight-month period.
**This is not an abstraction to me. I am directly involved in helping decide how a mutli-campus university will operate in the Fall.