What if Kim Jong Un is Dead?
Some informed speculation.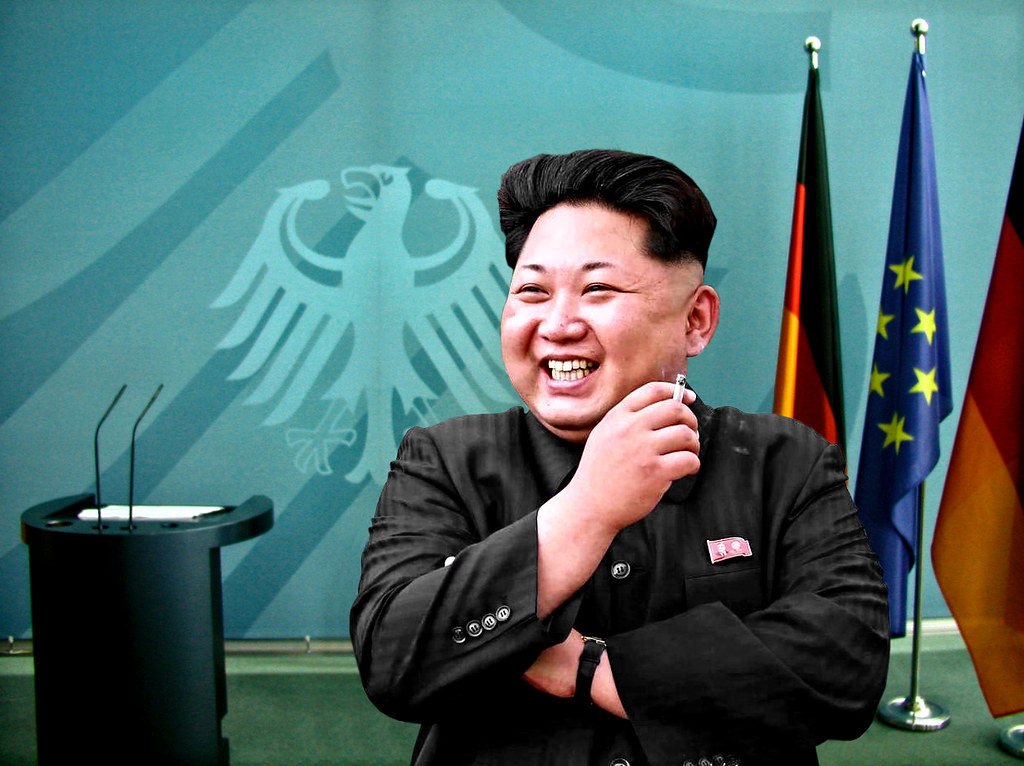 Earlier in the week, Dave Schuler pointed to rumors that North Korean leader Kim Jong Un was seriously ill or even dead. As more time passes without public confirmation that he's alive and running the government, that speculation will naturally increase. (And recall that it was days before we knew Kim's father had died nine years ago.)
Writing at World Politics Review, Steve Metz speculates about what it would mean.
Kim's grandfather and father, Kim Jong Il, both had succession plans in place when they died, having groomed one of their sons to take over. Kim Jong Un's children are young, so he has not been able to do that, which suggests three possible outcomes if he dies without a successor. Kim Yo Jong, Kim Jong Un's younger sister who has played an increasingly high-profile role in the regime, might take control, continuing the dynastic bloodline. There are questions, though, as to whether a woman—even a Kim—could rule a deeply patriarchal society.

Alternatively, another male high in the regime but outside the immediate family might try to hold the existing system together. Yet it's unclear whether a ruler not of the Kim family blood could do that.

Most dangerous of all, the entire system could collapse, with North Korea fracturing into a patchwork of ministates ruled by warlords. In this grim scenario, civil war and humanitarian disaster would be likely. Cash-strapped warlords might look to sell nuclear, biological or chemical weapons or technology, or use those deadly weapons against each other.
None of these scenarios is without risk. Indeed, there was good reason to wonder whether either of the two regime transitions from father to son would good smoothly. We just no very little about the inner workings of that society.
The remainder of the article focuses on the foreign policy implications:
In any of these scenarios, China is likely to act quickly. The last thing Beijing wants is conflict on its border or chaos that might tempt the United States to intervene. If the existing regime survived, whether under Kim Yo Jong or another senior regime official, China would probably embrace and assist the new leader. But if North Korea collapsed into civil war, China might feel compelled to intervene directly.

At that point, China would have two options. It could simply transform North Korea into a protectorate, providing economic assistance along with Chinese advisers and peacekeeping troops. Whoever held power in North Korea would not like being a Chinese protectorate, but might consider it necessary to consolidate and sustain control in Pyongyang.

Beijing's other option would likely be shaped by the economic costs of its own recovery from the coronavirus pandemic. It could try to shift the costs of reconstructing and stabilizing North Korea to Seoul by agreeing to Korean reunification conditioned on the withdrawal of U.S. forces from the peninsula. That might or might not be acceptable to South Korea given the massive costs of reunification while it, too, is recovering from the coronavirus pandemic.
I'm not at all sure the South Koreans would agree to a reunification under those terms—and am pretty sure the United States would object to it as well.
As pessimistic as Steve's transition analysis is—rightly, in my view—I think he's too optimistic here:
Either of these options, though, could benefit the United States. America first became involved in Korea in 1950 to prevent the communist regime in the North, backed by the Soviet Union and China, from conquering the South. But that hasn't been a realistic possibility for some time as the South grew rich and strong and the North sunk into crushing poverty and lost its Soviet sponsor. In this century, the United States has remained committed to South Korea to prevent intimidation from the North that might have spiraled out of control and led to war. This was always possible since the three Kim dictators have relied on demonization of the South Korean government and the United States to justify massive military spending, internal repression and an iron grip on power. Hatred of the United States and its South Korean allies is the glue that holds the Kim regime together.

With Kim Jong Un gone, this dangerous dynamic could change. Whether North Korea was a Chinese protectorate or part of a unified Korea, sustaining the personal power of a Kim family dictator would no longer be its national priority. So external aggression and expansive militarization would no longer be necessary or desirable. Put differently, it was never North Korea as a nation that posed a threat to the United States, but the pathological system designed to keep a Kim family member in power. If the Kim dynasty ended, then, there would be no basis for hostility between North Korea and the United States.

In the end, America's role on the Korean Peninsula essentially depends on what South Korea wants. If a post-Kim North Korea became a Chinese protectorate focused more on economic development than military power and external intimidation, Seoul might see little need for a U.S. troop presence. The same would be true if Korea reunified. If Kim Jong Un leaves the scene without arranging for one of his children to become the fourth member of his family's malignant dynasty, the long U.S. mission in Korea might, in fact, end on a successful note. And that would be a good thing both for the United States and for its Korean allies.
The United States has been on the peninsula for seventy years now. While our primary mission is indeed protection the ROK from the DPRK, it's not the only mission. If the DPRK somehow transitioned to a benign regime, our desire to retain basing that close to China would remain. And one would think the ROKs would welcome our continued presence as a hedge against Chinese hegemony.