What if November's Loser Refuses to Concede?
There's a very real possibility the legitimacy of the 2020 election will be contested.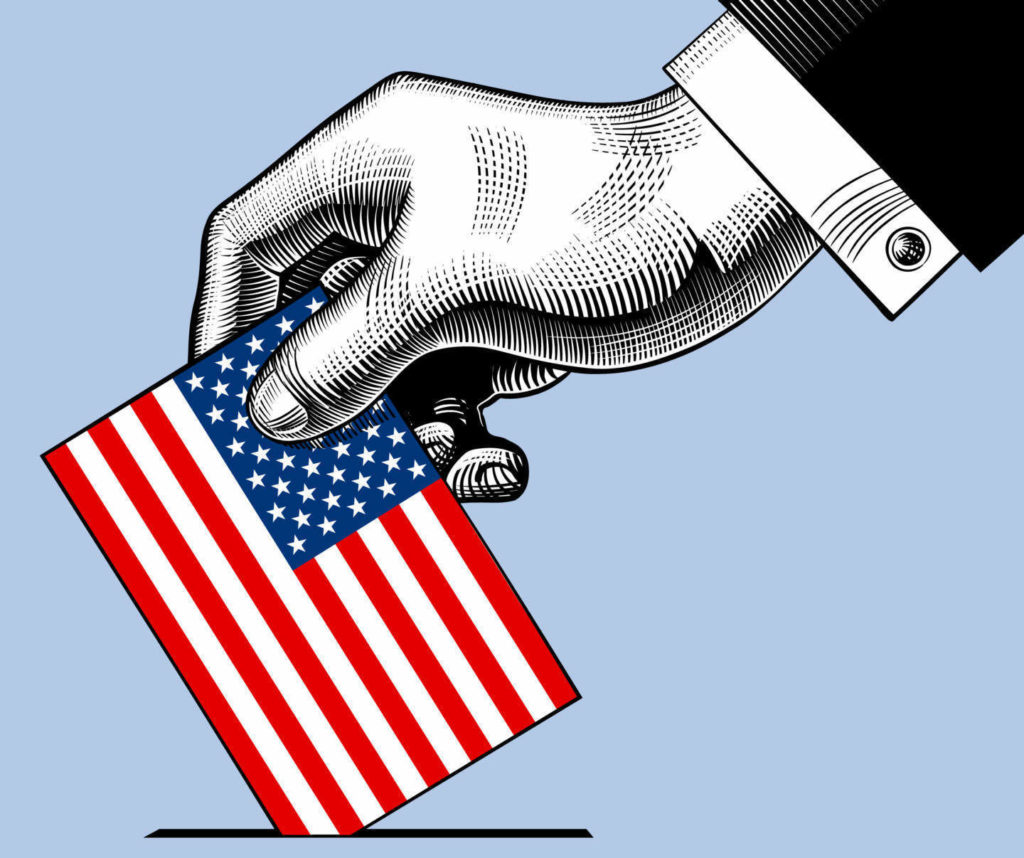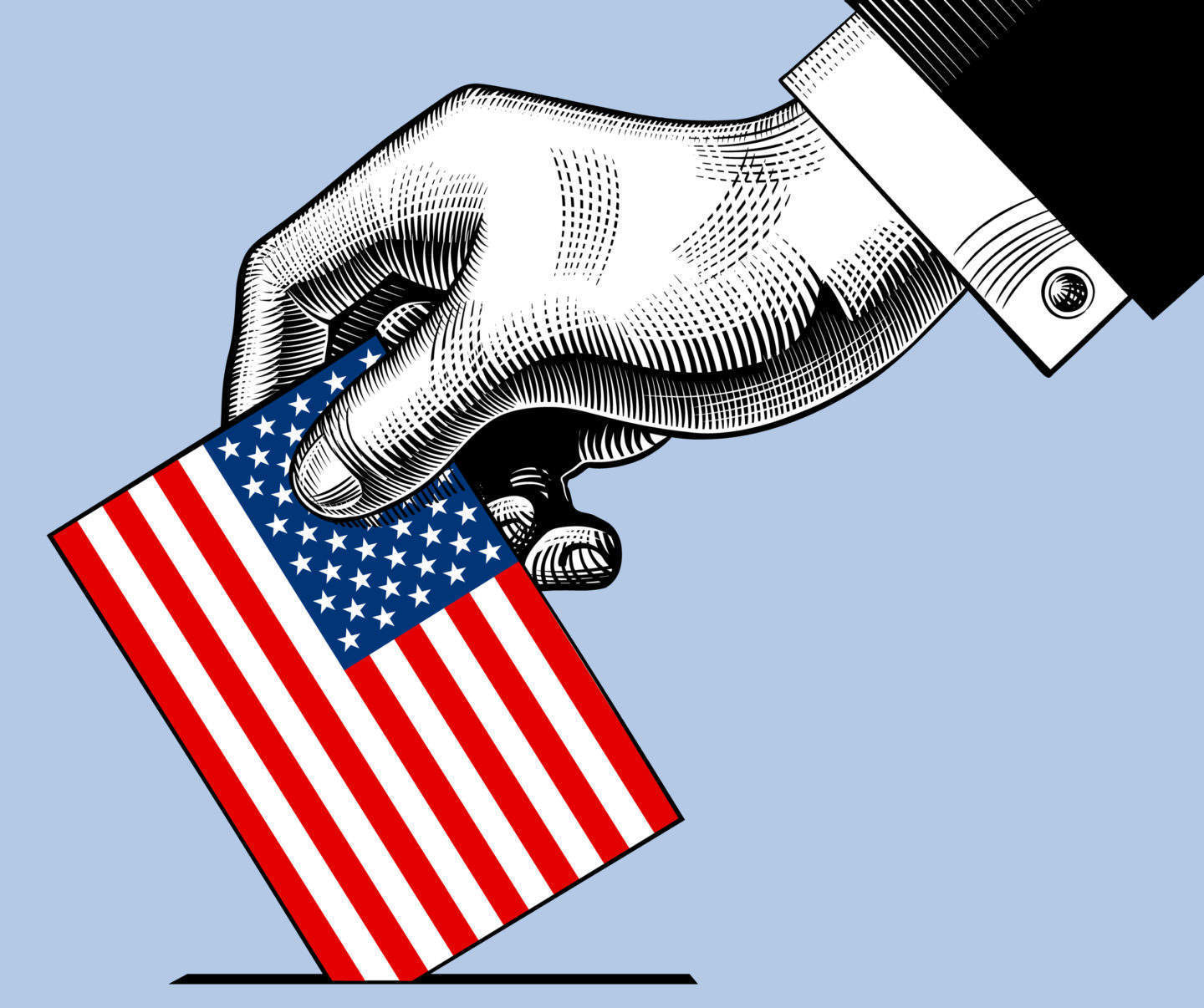 Richard Hasen, one of the foremost experts in election law, titles his latest WaPo column, "The loser of November's election may not concede. Their voters won't, either." It's a scary thought, although I'm somewhat skeptical of half his claim.
That President Trump might refuse to concede and get his supporters to go along has been in the realm of possibility a long time. Indeed, it was possible in 2016.
What would happen if President Trump had an early lead that evaporated as votes were counted, and then he refused to concede? The idea isn't too far-fetched; Trump has raised it himself. Before the 2016 election, he wouldn't agree to accept the results if he lost. After winning in the electoral college but losing the popular count by about 3 million votes, Trump claimed — with no evidence whatsoever — that at least 3 million fraudulent votes had been cast for his opponent, Hillary Clinton. He set up an "election integrity" commission headed by then-Kansas secretary of state Kris Kobach to try to prove that "voter fraud" is a major problem. But after the commission faced attacks from the left and the right for demanding state voter records with an apparent plan to use them to call for stricter registration rules, Trump disbanded it, with no work accomplished. In 2018, the president criticized elections in Florida and California, where late-counted votes shifted toward Democrats, suggesting without evidence that there was foul play.
But Hasen concocts a not-entirely-implausible scenario where a Democrat refuses to concede:
It's not just Trump who might not accept election results. Imagine that he wins in the electoral college, this time thanks to what Democrats believe is voter suppression in Florida. The Florida legislature and governor have already sought to stymie Amendment 4, a 2018 ballot initiative to restore voting rights to formerly incarcerated felons. When the state Supreme Court agreed that felons could not register to vote until paying all their outstanding fines, Gov. Ron DeSantis (R) praised the ruling and called voting a "privilege," rather than a right. Some Democrats have called the new rules a "poll tax," and a Florida public TV station concluded that "the implications of the bill passed by a majority-Republican legislature preventing former felons from voting could work to ensure Trump wins the 2020 presidential election." During Trump's impeachment trial this past week, Rep. Adam Schiff (D-Calif.) said "we cannot be assured that the vote will be fairly won" in November because of the allegations that Trump was trying to "cheat" by pressuring Ukraine to announce an investigation into Joe Biden and his family .
The Florida argument doesn't hold much water. While I agree that Republican politicians overrode the wishes of the voters as expressed in a statewide referendum, it's rather absurd to call the requirement that convicted felons pay their fines a "poll tax." Like it or not, the Supreme Court agreed. Beyond that, the situation is actually more pro-Democrat than it was in 2016, as there will be many felons eligible to vote this go-round that weren't then.
And the notion that Trump's failure to get dirt on Joe Biden is somehow going to be grounds for challenging the election results is absurd.
Now, this:
External forces could cause an election meltdown, too. A recent NPR-News Hour-Marist poll found that "almost 4 in 10 Americans . . . believe it is likely another country will tamper with the votes cast in 2020 in order to change the result." What if Russians hack into Detroit's power grid and knock out electricity on Election Day, seriously depressing turnout — and Trump wins the electoral college because he carries Michigan? Most states do not have a Plan B to deal with a terrorist attack or natural disaster affecting part of a presidential election.
is more interesting. I honestly haven't the foggiest what happens in that scenario. Frankly, absent evidence Trump colluded with the Russians in the operation, I'm not sure there's any provision in our system for correction.
Most of the rest of the column is about the nature of the current political climate, wherein groups aligned with both parties have sewn distrust in the legitimacy of the system. Hasen is clearly a Democrat and argues—correctly, I think—that Republicans have done more to give people reason to doubt the fairness of the process. But the bottom line is that people are unlikely to see the outcome as fair.
Not mentioned by Hasen but important: the fact that most people live in news bubbles that distort their understanding of the state of play ahead of the race. My late mother, who lived in Alabama and got her political news almost exclusively from Fox News, was genuinely shocked when Mitt Romney didn't win in 2012. Things are much worse eight years later.
Hasen's closing is not very encouraging:
Unfortunately, we don't have any good short-term fixes available between now and November. It's not clear that can we rely on responsible leaders of both parties to assure democratic transitions and acceptance of election results. Republican responses to the impeachment hearings' evidence that Trump encouraged foreign interference in the 2020 elections are not encouraging. Many contested elections wind up in the courts: According to figures I've compiled for my new book, "Election Meltdown," election litigation has nearly tripled since 2000, with the highest number of cases occurring in the most recent national elections, in 2018. But the Supreme Court itself is polarized, and it is not certain that Democrats would accept a decision by a Republican-majority court handing yet another presidency to a Republican.
That, of course, is a reference to Bush v Gore, the messy SCOTUS decision that ended the Florida recount and thus handed the 2000 election to George W. Bush. While I continue to think the outcome was the correct one, it's perfectly understandable why Democrats remain bitter two decades hence. And Hasen is right: they're far less likely to accept the outcome this time.
Hasen offers some modest steps:
There are about nine months until Election Day. Some concrete steps could help minimize the chances of a meltdown, since we can't do much to fix problems after they occur. For example, journalists could be more careful not to "call" states for presidential candidates until they are absolutely sure enough votes have been counted that the outcome is clear. Social media companies could ban "deep fake" videos that are not labeled as manipulated. Government cybersecurity experts do more to thwart unusual ways of disrupting the voting process, such as attacks on the power grid. And election officials need to have a Plan B in the event of attacks on registration or voting systems. External and internal forces that seek to foment discord are not resting. We can't, either.
Alas, I have little confidence any of that will happen.
There aren't many journalists left these days, especially on the national airwaves. The broadcast networks and cable outlets have every incentive to make predictions. That's especially true for Fox and MSNBC, who have political agendas on top of their business agendas.
And, while I believe our national-level cyber defense efforts are still manned by patriotic professionals, one could be forgiven for skepticism that the Trump administration will be working all that hard to prevent foreign hacking working in his favor.
One would hope states would work hard to protect the integrity of their registration and voting systems. Alas, in our current state of polarization, this will naturally be seen as an attempt to gain a partisan edge.
I would also point out that there's a crucial difference in Trump losing and failing to give up and a Democratic opponent doing the same: Trump is already President. The former would be an out-and-out Constitutional crisis, testing the very system. The latter would be a sideshow, in that Trump would continue to occupy the White House. Absent large-scale rioting in the streets, it would just be an even worse version of the status quo.