What's Your Dialect?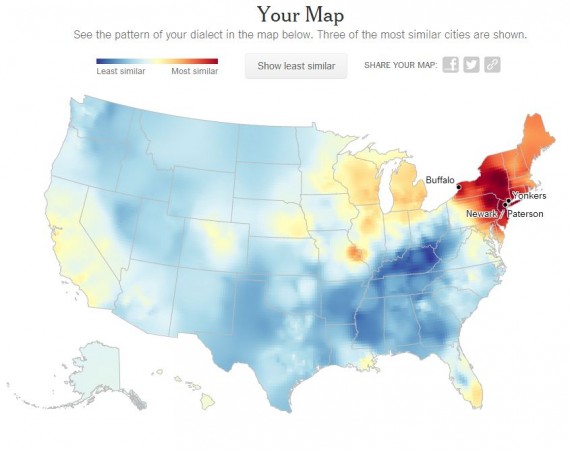 I found this Dialect quiz at The New York Times. My results are posted in the map above, and aren't the least bit surprising.
My results are posted in the map above.
Having grown up in New Jersey and lived there for some 21 years or so before moving to Virginia, it's only natural that it would show that my pronunciation of most words most closely matches this part of the country. Additionally, even though I've spent more time in Virginia now than I did in New Jersey, it doesn't seem as though it's had much impact on the way I speak, although given the fact that Northern Virginia is largely an area of transplants where you're likely to only find anything resembling a "southern" accent among people who have lived here all their lives it isn't entirely surprising. Indeed, one needs to go much further South or West in the Old Dominion to find any real discernible accent in my experience.
You can take the test yourself here.
H/T Dave Schuler