When Fiction Presages Reality: Musings on Gingrich
Newt is looking a bit toasty to me (not that that is a surprising position to take).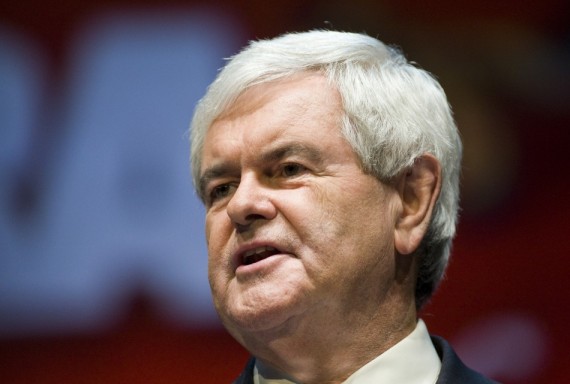 Andrew Sullivan notes a striking similarity between an SNL bit from a week or so ago and the more recent pronouncements of the former Speaker of the House:
Newt Gingrich: 'Any Ad Which Quotes What I Said On Sunday Is A Falsehood'

Tina Fey's Sarah Palin: 'I just hope the lamestream media won't twist my words by repeatin' em verbatim'.
It is enough to make one's head hurt, especially with Gingrich saying things like:
Gingrich said he should have been better prepared for the ""adversarial nature" of "Meet the Press."

"I didn't go in there quite hostile enough, because it didn't occur to me going in that you'd have a series of setups," Gingrich said. "This wasn't me randomly saying things. These were very deliberate efforts to pick fights."
Because, of course, Gingrich has limited exposure to the media.*  And, really, that David Gregory is a crafty one.
Seriously:  when one find oneself saying things said on SNL first (rather than that chain of events going in the other direction) that is not a good sign.  To pull out an old PoliBlogism:  Gingrich is toast (burnt toast, in fact):
(At some point, I need to make an OTB version of that graphic…).
In all seriousness, however, to be pulling the media card this soon in the campaign is inauspicious.  Further, the fact that he seems to already have ignited the ire of much of his own party doesn't bode well, either.
Gingrich was always, in my opinion, a long-shot.  However, I thought he would persist for a while.  At this point, I am not so sure he even makes to the ballot in New Hampshire.
Really, what is his constituency in the GOP electorate?  It's not the Tea Party faction.  It's not the social conservatives.  It's not the ones who want a Serious Candidate (indeed, they are are pining for Daniels).  So, really, he was doomed from the started.
More on this topic:
—-
*HuffPo reports that Newt has been on MTP 34 times prior to this appearance.