When Is A $16 Muffin Not a $16 Muffin?
It turns out DOJ didn't have $16 muffins after all--they were just charged $16 for each muffin.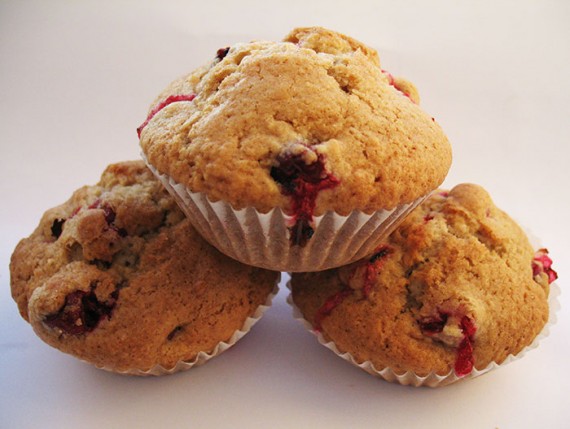 Remember yesterday's story about the Justice Department's $16 Muffins and $32 Cracker Jacks? Well, Kevin Drum has done some digging and a pronounces it a myth. Here's what the report in question actually found:
Considering the EOIR reported that at least 534 people received refreshments at its 2009 Legal Training Conference in Washington, D.C., it spent an average of $14.74 per attendee per day on food and beverages—just above the $14.72 JMD limit for refreshments. We credit the EOIR for implementing the following controls to reduce food and beverage costs: (1) it provided just refreshments and not full meals, (2) it ordered fewer refreshments than the total number of reported attendees, and (3) it received 15 gallons of coffee, 30 gallons of iced tea, and 200 pieces of fruit for free. However, many individual food and beverage items listed on conference invoices and paid by the EOIR were very costly. The EOIR spent $4,200 on 250 muffins and $2,880 on 300 cookies and brownies. By itemizing these costs, we determined that, with service and gratuity, muffins cost over $16 each and cookies and brownies cost almost $10 each.
Kevin quite correctly deduces that the muffins weren't actually $16; rather, the cost of the "free" coffee, tea, and fruit were built into the muffins. That's what I guessed was going on when I observed, "itemized costs are often dubious, with some items inflated to keep others under artificial spending limits."
This is pretty standard procedure at conferences and, well, just about everything. You usually don't actually get an itemized breakdown of costs. And, when you do, it's often seemingly random. That's why a hospital aspirin costs $200 and a military hammer costs $600; they're just made up numbers to add up to the total cost.
I'm reminded of an old joke about a businessman whose umbrella was broken while traveling for work. He bought a new one and expensed it, only to be told by the accounting department that this was not an allowable travel expense. After his next trip, he turned in his expense report with a Post-It attached: FIND THE UMBRELLA.
So, basically, the budget allowance for refreshments was $14.72, they actually spent $14.74, and the amount was all assigned to muffins and cookies. That's a bookkeeping decision, not an outrageous overcharge for baked goods. And, certainly, less than $15 per person for snacks and drinks strikes me as a reasonable expense.
Now, as Kevin goes on to note, "None of this is to say that DOJ didn't overspend on its conferences." Indeed, that was the whole point of the internal DOJ audit. But the problem is in holding them at expensive sites, spending huge amounts on outsourced event managers, and such. Or, quite possibly, holding so many conferences to begin with.