Why Democrats Want Northam Out As Soon As Possible
There's a good reason why Democrats want Virginia Governor Ralph Northam to get out of the way sooner rather than later.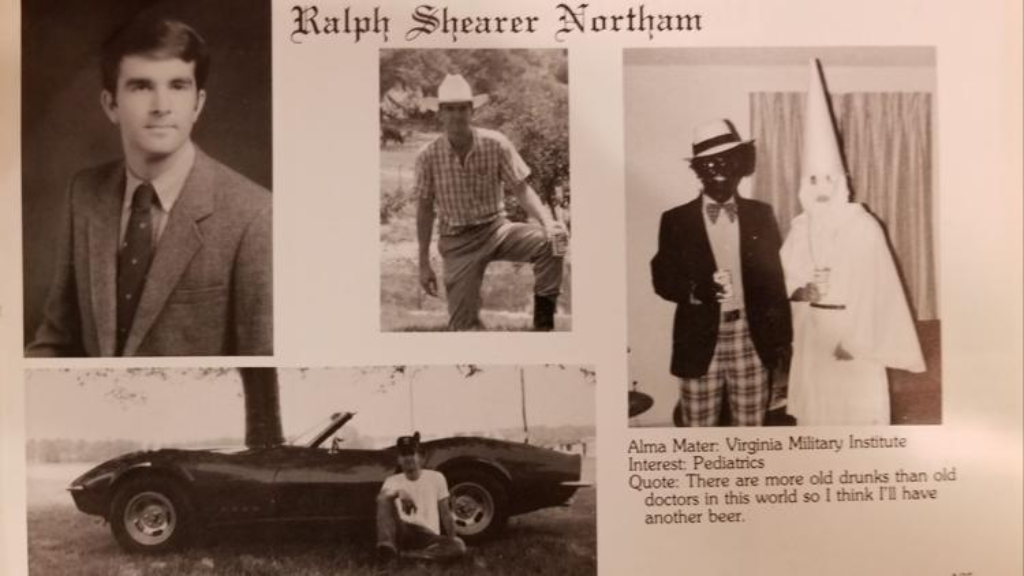 Virginia Governor Ralph Northam continues to stubbornly stay in power notwithstanding the fact that he has lost the support of the entire Virginia Democratic Party, and Democrats at the national and state level are both looking for ways to push him out of office:
Gov. Ralph Northam of Virginia had a fragile, defiant hold on power on Sunday as he and a quickly eroding coalition of allies rebuffed demands for his resignation after the revelation of a racist photograph on his medical school yearbook page.

Mr. Northam's hopes for political survival, Democratic and Republicans officials increasingly believe, are a mounting humiliation for the state, and risk his fellow Democrats' policy ambitions and their aspirations for crucial state elections this year, when all 140 legislative seats will be at stake.

"The question now is: Can you lead? Can you help us heal?" said Representative A. Donald McEachin, Democrat of Virginia, said on NBC's "Meet the Press" on Sunday. "Given the actions that he's demonstrated over the past 48 hours, the answer's clearly no."

Mr. Northam has offered shifting accounts — first, a Friday night apology "for the decision I made to appear as I did in this photo," which shows one person dressed in blackface and another as a member of the Ku Klux Klan, followed on Saturday by professed certainty that neither person in the photograph was him. His stance, and refusal to step down amid a torrent of pressure from his party, has fueled a crisis in Virginia that has rippled into national politics.

"I tell the truth. I'm telling the truth today," Mr. Northam said on Saturday at the Executive Mansion in Richmond, where he denied a role in the yearbook photograph but acknowledged that he had darkened his face with shoe polish for a Michael Jackson costume at a dance contest in 1984.

But elected officials and strategists in both parties said they believed Mr. Northam was too far compromised to remain in office, his authority and power undercut gravely by his whiplash-inducing efforts to contain the fallout from the picture, which appeared on his page in the 1984 yearbook at Eastern Virginia Medical School.

(…)

Although Mr. Northam faces pressure from Republicans, his own Democratic Party has been the most vocal force in seeking a resignation.

"We no longer believe he can effectively serve as the governor of Virginia and that he must resign," Senators Mark R. Warner and Tim Kaine and Representative Robert C. Scott, all of them Democrats and two of them former governors themselves, said in a statement on Saturday evening.

But as of Sunday, the start of one of the most important weeks of this year's legislative session, Mr. Northam remained the state's 73rd governor, even as he grew more isolated.

"I can appreciate his desire for reconciliation, and I thank him for that notion," Charniele L. Herring, a Democratic state legislator from Alexandria, said in an interview after the governor's news conference on Saturday. "But there are too many important issues at stake right now in our commonwealth."

The question of Mr. Northam's political fate has also reverberated to the barely-begun presidential campaign trail, where Democratic candidates and potential candidates have insisted that he resign. President Trump, a Republican, spoke out on Saturday night, when he wrote on Twitter that Mr. Northam had done something "unforgivable!"

"Ed Gillespie, who ran for Governor of the Great State of Virginia against Ralph Northam, must now be thinking Malpractice and Dereliction of Duty with regard to his Opposition Research Staff," Mr. Trump wrote. "If they find that terrible picture before the election, he wins by 20 points!"

(…)

Democrats fear that if Mr. Northam remains, he will prove a drag on the party's fund-raising and jeopardize its efforts to persuade voters in a year when control of both legislative chambers is expected to be bitterly and closely contested.

It is not clear how legislators and other state leaders, like Attorney General Mark R. Herring, will proceed if Mr. Northam continues to insist on staying in office. Scholars and Virginia officials have been studying the State Constitution and its provisions to oust a sitting governor.

Virginia's Constitution allows the impeachments of governors for "offending against the Commonwealth by malfeasance in office, corruption, neglect of duty or other high crime or misdemeanor." If Mr. Northam chooses to remain in office and legislators ultimately seek his impeachment, the House of Delegates would be the first legislative chamber to consider the matter. The Senate would conduct any subsequent trial and determine whether Mr. Northam kept power.
In many respects, the Northam situation puts Democrats in the same position they were in when the revelations about the behavior of former Minnesota Senator Al Franken became public knowledge during the height of the MeToo movement in the fall of 2017. Had those revelations come out at any other time, it's possible that Franken might have been able to survive politically, or at least avoid the rapid and widespread calls for his resignation that followed as each of the allegations against him became public. Because of the tenor of the times, though, and thanks in no small part to the fact that the Democrats were preparing to run against a President who has made a habit of verbally attacking women, been caught on tape bragging about what amounts to sexual assault, and been credibly accused of sexual harassment and assault by nearly two dozen women, Franken's behavior was something that his fellow Democrats could not tolerate.
The Northam story puts Democrats in the same position with regard to race. There's no question that this President has spent much of the last three and a half years openly appealing to xenophobia and white supremacy to the point where he referred to the participants in the August 2017 march in Charlottesville that led to the death of a young counter-protester as "very fine people," a line he repeated on several occasions. Additionally, Trump Administration policies such as the Muslim travel ban, immigration, and other areas are clearly rooted in an ideology that at the very least appeals to the so-called alt-right and anti-immigrant groups that clearly base their views on racism and bigotry. In no small part that explains why Democrats in both Richmond and across the nation have been so quick to call for Northam's resignation. In an era where they are rightfully condemning the President and his Republican enablers for appeals to white supremacy and xenophobia, something like the Northam incident stands as a distraction that cannot be tolerated. Additionally, as was the case with Franken, who was succeeded by Minnesota's junior Senator Tina Smith, if Northam were to lead he'd be replaced by Democratic Lt. Governor Justin Fairfax, a young African-American who has been something of a rising star in Virginia politics for some time now. Given that, getting Northam off the stage and out of the public eye as quickly as possible is in the best interests of the party.
As things stand, of course, Northam continues to refuse to leave office. How long that continues remains to be seen, but there are some options available under the Virginia Constitution. The most obvious can be found in Article IV, Section 17, which gives the House of Delegates the authority to impeach an Executive Branch official or member of the Judiciary for "malfeasance in office, corruption, neglect of duty, or other high crime or misdemeanor." As with the Federal Constitution, there is no definitive definition of what meets this standard, but like its Federal counterpart, it essentially means whatever a majority of the House of Delegates says it means. Once impeached, the procedure in Virginia is roughly similar to that in the Federal Constitution, with the State Senate left with the duty of conducting a trial and removal mandated only if two-thirds of State Senators vote to convict and remove the official. In addition to this provision, there is an equivalent to the 25th Amendment to the U.S. Constitution in Article V, Section 16 that provides a procedure to remove a Governor from office. The difference is that in Virginia the representation that the Governor is unable to discharge his duties can be made by the Attorney General, the President pro tempore of the Senate, and the Speaker of the House of Delegates acting together, or a majority of the total membership of the General Assembly. Whether or not it will come to this depends on what Northam does next. If he tries to stay in office, then Democrats in Richmond will likely come under increased pressure to remove him from office involuntarily sooner rather than later.