Why Does This Town's Logo Look Like A White Guy Choking A Native American?
Things that make you go hmmmm.....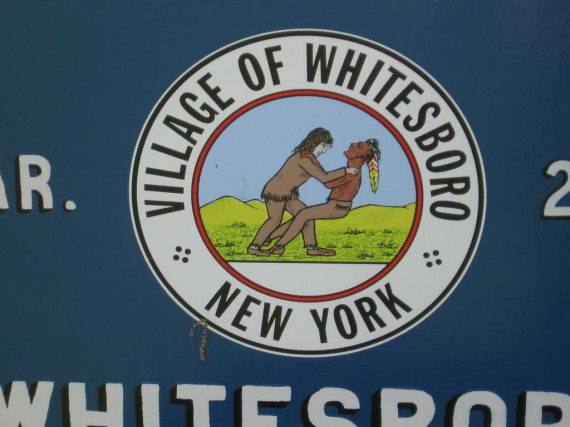 This morning on Facebook, several of my friends had posted the above graphic, which was purported to be the logo for the Village of Whitesboro, New York, a small town in Onieda County in Upstate New York. As it turns that's the exactly what it is.
Now, I'm not going to tell the people of this quiet Upstate New York village how to run this, but do they really want their logo to look like a picture of a white guy choking a Native American to death?
Seems as though that would have an impact on tourism. But that's just me.