Why Haven't The Etheridge Filmmakers Filed Criminal Charges ?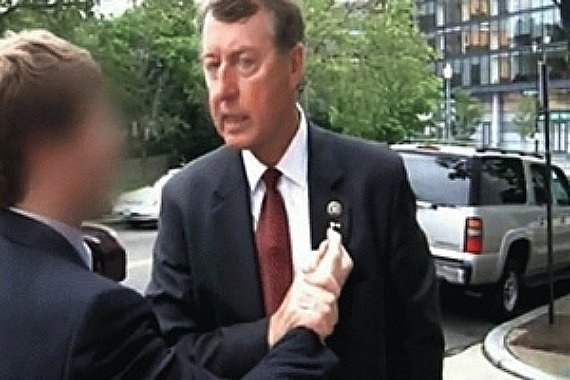 As Glenn Greenwald points out, the actions of Congressman Bob Etheridge that were captured on video clearly constitute assault and battery:
That's a clear case of assault and battery (the unedited video from the first camera is here).  There is some speculation that the individuals questioning him have some connection to the right-wing organization of Andrew Breitbart.  I hope it goes without saying how irrelevant that is.   The only reason I think this is worth noting is this:  imagine what would have happened to those students if this situation had been reversed, and it was they who had physically assaulted Rep. Etheridge, rather than the other way around. How quickly would they have been arrested and prosecuted?  The application of our laws isn't supposed to depend upon who is perpetrating the crime and who the victim is.  Obviously, there are few principles, if there are any, more discarded than that one in Washington, but it would be nice to see its being applied in this instance by having this Congressman, obviously inebriated with an extreme sense of entitlement, arrested and charged.
The problem is that charges can't be filed without witness statements, and so far the witnesses haven't come forward.
So gentlemen, the ball is in your court.