Why Nobody Seems to Care About Trump Scandals
At this point, corruption, dishonesty, and insanity are just baked in.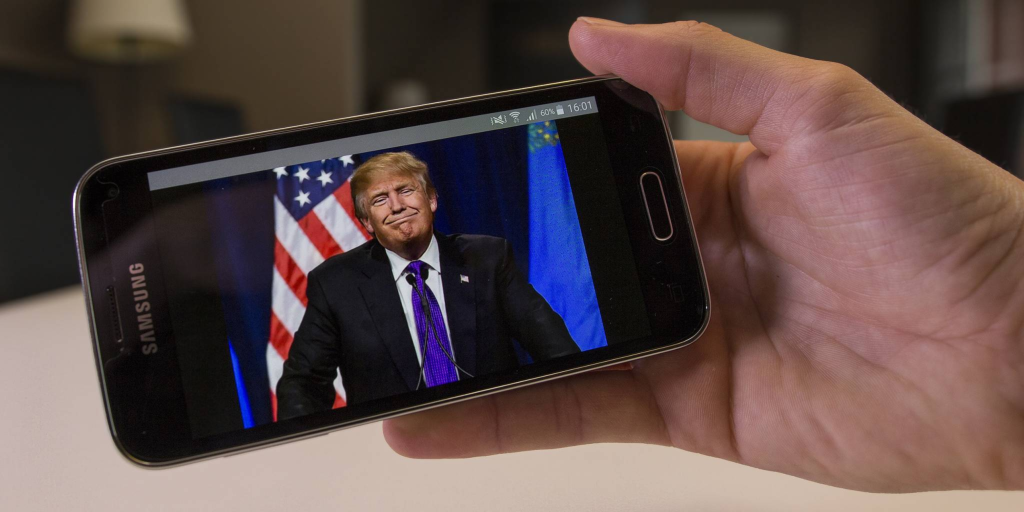 Jack Shafer dissects "The New York Times Bombshell That Bombed."
It arrived on Page One of the New York Times last Wednesday with all the subtlety of a supertanker berthing at a sailing marina, consuming all the editorial space above the fold. Based on more than 100,000 pages of documents, countless interviews, and the voluminous Freedom of Information Act requests that accompany such investigations, the piece, written by three of the paper's ace reporters, was more than 18 months in the making. Overflowing eight broadsheet pages, the 15,000-word story, titled "Trump Took Part In Suspect Schemes to Evade Tax Bills," served also as the subject of a Showtime documentary. It accused President Donald Trump of "outright fraud" involving hundreds of millions of dollars.

The piece stirred both New York City and state regulators to commence investigations of their own that could ensnare the Trump family in years of consuming legal battles and force them to choke up hundreds of millions in fines and penalties. But even though the Times aggregated this piece for slow readers, produced clever video takes on the material and reprintedthe original as a special section of the Sunday paper, the story has all but melted from sight. White House press secretary Sarah Huckabee Sanders called it "very boring," as did Trump. By the time the pundits convened on the big Sunday political shows, the story was a goner—according to Matt Gertz at Media Matters, none of the shows covered it. (State of the Union mentioned it in passing; Joy Reid had a segment; and CNN's press show, Reliable Sources, interviewed one of the Times authors.)

Why? Perhaps it's because a tax fraud story doesn't burst with the crowd-pleasing juices of pieces about mistress payoffs, Russian meddling, the firing of FBI Director James B. Comey, the hurricane response in Puerto Rico, Hope Hicks' lies, and Kellyanne Conway and the Hatch Act. A story—no matter how long—about tax evasion is too dry to arouse the public into acts of viral chatter. Stories about mistresses and spies and firings and lies give every reader a platform where they can stand to voice their opinion. But a tax story provides no scaffold. Taxes are so painfully complex that most of us outsource our own filings to an accountant or a piece of software. Sure, the Trumps might have swindled various tax collectors out of hundreds of millions, but even devoted followers of the news have trouble following a narrative dealing in grantor-retained annuity trusts, illegal loans, dubious gifts, and fraudulent mark-ups of expenses. If only Trump had robbed a bank!

The Times story was also undercut by Trump's willingness to own what he did. He's repeatedly grinned when asked about his low tax bills and said they only prove how smart he is. In his formulation, theTimes exposé is just the death rattle of a dying newspaper. In his lawyer's words, the Times piece is "100 percent false, and highly defamatory." Here, Trump is taking his own advice on what to do when accused of assaulting women: "Deny, deny, deny." And in the short term, it seems to be working! Three days after the Times investigation ran, the paper's top political reporter, Peter Baker, called the week the "best" of Trump's presidency.
Shafer argues that part of the problem was the Times' rollout. He thinks they would have been better off pushing the story as a series, with bite-sized pieces coming out several days in a row. Additionally, he believes the fact that it was a NYT exclusive worked against it; because the story was built on exhaustive original research, other outlets couldn't easily jump on the story and amplify it with their own reporting.
Those are all intriguing considerations. It's also true, as Shafer acknowledges, that the timing was simply unfortunate: the Kavanaugh investigation and confirmation were sucking all the oxygen out of the room. Even the NYT's own "The Daily" podcast spent precisely one episode on the Trump tax story, sandwiched between a sea of Kavanaugh episodes. Indeed, they're still rolling out Kavanaugh stories days after the confirmation.
But I would argue the problem is more fundamental: Trump's corruption and dishonesty is simply baked in at this point. His critics already assume the worst and his defenders are oblivious or simply willing to dismiss the scandals because "all politicians are dishonest" and at least Trump is getting things done. I pointed this out on Twitter even before Shafer's column:
Honestly I think it's more that the Kanaugh story was more dramatic and that the tax fraud story corroborated what most of us presumed. It was great reporting but my reaction was Yup. https://t.co/lSmI2pwOQB

— James Joyner (@DrJJoyner) October 8, 2018
Glenn Thrush notes that it's not just the NYT story on taxes, either:
It wasn't the timing of the Trump taxes story, its length, or the fact that it wasn't cut up into bite-sized pieces that dampened impact.
The great @ProPublica story on Trump/Abe is getting similar "we knew this."
Trump overload/cynicism is a growing threat to good journalism.

— Glenn Thrush (@GlennThrush) October 10, 2018
He's right.
Americans have likewise grown bored with the Mueller investigation. Despite continued indictments and even criminal convictions, people have lost interest almost two years in. Similarly, news that the courts are allowing various businesses and Congressional Democrats to sue Trump for Emoluments Clause violations was all but ignored.
A longstanding Twitter meme is "If Barack Obama had done [X thing Trump did] Republicans would . . . ." The thing is, nobody could have imagined Obama doing those things, so it would have made a splash. With Trump, we just roll our eyes and dismiss it as Trump Being Trump.