Why Were Republicans Silent During The Bush Years?
Republicans were largely silent during the Bush Administration as spending went out of control. Will they do that again?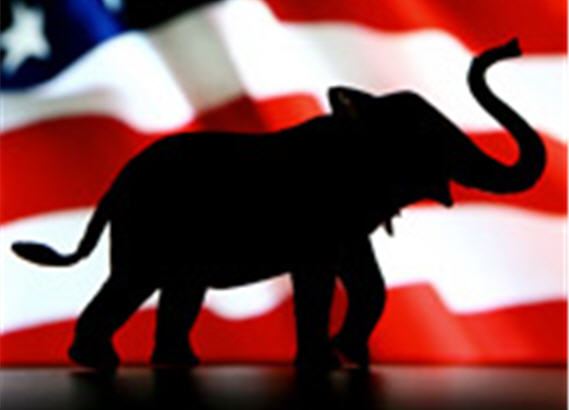 Daniel Larison points out a fact of history that many Republicans would prefer not to acknowledge:
It occurred to me earlier this week that I couldn't recall anything like the outrage over the tax deal after Bush and his allies forced the prescription drug benefit through Congress. In terms of the damage it did to the long-term fiscal health of the country, Medicare Part D was infinitely worse than anything that has happened in the last few years, and it still represents the largest expansion of the welfare state since LBJ. By and large, conservatives have swallowed this, they generally never talk about it now, and they certainly don't talk about repealing it. I suppose the one thing that Bush could say for himself is that he never specifically pledged not to do it.

There were conservative activists and pundits who disliked Medicare Part D, and many of them publicly opposed it, but there was never much mainstream conservative desire to penalize party leaders who pushed it through. Indeed, many of the people who voted for it have been promoted into the leadership since then. Aside from the immigration debate in 2007 and the much less important fight over Harriet Miers, the Bush years were a time when the conservative movement rolled over and tolerated one rejection of their views after another. Conservatives under Bush are a case study of how ideological core supporters are taken for granted. They also provide a good example of how these supporters reconciled themselves to their own policy irrelevance by engaging in constant intellectual contortions to justify their continuing support for an administration that regularly ignored their priorities.
In fact there were only 19 Republicans in the House who vote against Medicare Part D and, as Dave Weigel thinks that two factors contributed to conservative willingness to look the other way while Bush ran roughshod over their core principles:
1) War. There was no serious conservative opposition to Bush from September 11 2001 to some point in 2006. The Medicare Part D vote was held two months after the Iraq War began. When your base supports you on a war, you can get away with some disappointments on other issues. Barack Obama simply doesn't exploit his commander-in-chief role the way Bush did. (If you think that's unfair to Bush, I have video of a certain pilot landing on an aircraft carrier you should see.)

2) Winning/Losing. The Medicare Part D vote was sold to conservatives as a more market-friendly version of a Democratic idea, which would take their idea off the table for the 2004 election. The tax cut deal looks like sad president bowing to Republican obstruction in the Senate and giving in to "hostage takers." Bush's successful feints to the left were always sold as ways to grab voter-friendly Democratic ideas to benefit Republicans.
I certainly think that the fact of two ongoing wars (or more if you count the War on Terror as something separate from Iraq and Afghanistan) was a major factor in conservative Republican willingness to look the other way when it came to domestic politics. There's a natural tendency in wartime to "rally around" the President, especially from members of his own party. During the Bush Administration, there were many on the right who saw any attack or criticism on the Administration as being equal to the irrational screaming of groups like Code Pink, which meant that many who might have wanted to speak out were silenced an denounced. It wasn't really until the debate over the TARP bill in September 2008 that conservatives finally opened up an starting attacking the Bush Administration but, at that point, it was too late an those of us who never drunk the George W. Bush Kool-Aid wondered what took them so long. After eight years of a Presidency it which discretionary non-defense spending increased at a faster rate than under any President since Lyndon Johnson, it was a bill created in response to a massive financial panic that finally opened their eyes?
Conservative acquiescence to Bush Administration profligacy is important today because it leads one to wonder just how committed these fiscal conservatives and Tea Party activists really are to their principles. If they manage to take back the White House in 2012, and gain control of the Senate, how long will it take before they look the other way again while their leaders make fiscal conservatives look like hypocrites?
Not long, I'm guessing.