Witnesses are Coming (UPDATE: Never Mind)
And illustrations of the fact that this isn't a regular trial.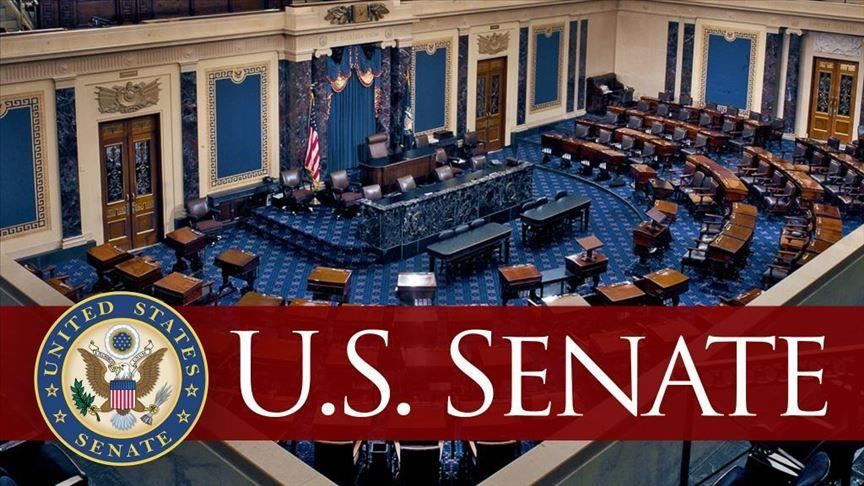 By now I suspect anyone paying attention is aware that the Senate voted this morning, 55-45, to allow for witnesses.
The vote came after Representative Jamie Raskin of Maryland, the lead impeachment manager, said that Democrats wanted the chance to call Representative Jaime Herrera Beutler, Republican of Washington, to testify. Ms. Herrera Beutler confirmed late Friday evening that Representative Kevin McCarthy, the minority leader, had told her that Mr. Trump said in a phone call during the rampage that the rioters were more upset about the election than Mr. McCarthy was.
Five Republicans voted with the Democratic majority: Susan Collins (ME), Lindsey Graham (SC), Lisa Murkowski (AK), Mitt Romney (UT), and Ben Sasse (NE).
One presumes Graham voted "aye" so that he could attempt to call pro-Trump witnesses, as he threatened to do on Fox News recently if the door was opened.
The witness, Representative Herrera Beutler witnessed the phone call between Minority Leader McCarthy and Trump during the insurrection that James Joyner wrote about this morning.
The question as to how many witnesses and the process of dealing with them, is an open one. As the USAT write-up notes:
Now the Senate must decide how many witnesses to call and under what rules. Senate Majority Leader Chuck Schumer, D-N.Y., recessed the trial while lawmakers debate which steps to take.

Under the resolution the Senate adopted for the trial, after allowing any witnesses, the Senate must decide whether to issue subpoenas, how to arrange depositions and whether other research is needed. Those rules would be governed by another resolution in the Senate, which would require another vote.
So, despite the Trump defense team's threat to call 100 witnesses or Graham's threat to do something similar, I don't think this vote will lead to a torrent of witnesses. At the moment, Raskin is asking for one, and it is likely that out of fairness, the defense will get one. Of course, this could spiral, but we shall see.
Regardless, again, this shows how this process should not be talked about like it is a trial in a court of law.
First, the utter backwardness of this is striking. Arguments have been made and the Senate was set to vote, and now, all of sudden: witnesses! In an actual trial, there would have been full discovery and the ability of both sides to assemble witness lists.
Second, it wouldn't be up to the "jury" to decide whether or not to call witnesses, let alone how many.
There is also this instant classic of a clip from earlier this morning:
Van der Veen's assertion of "that's civil process" is a joke, because this isn't a civil procedure. He is not actually acting as an attorney in a court of law as he stands in the Senate. Worse, his statement just prior to that, "I don't know how many civil lawyers are here, but that's the way it works, folks" was laughable. He is erroneously telling the collected United States Senate that they are bound by civil procedure when they all full well know that the US Constitution clearly states that they have " the sole Power to try all Impeachments" (emphasis mine). They can proceed however they wish and are only bound by the Senate's rules on this subject (and, ultimately, by the interpretations of the majority).
I can't decide if van der Veen is just so ensconced in his lawyer's paradigm and arrogance that he is forgetting where he is and what he is doing or if he really doesn't understand.
When he says things like this, however, he is spouting hot air (via USAT):
"I'm gonna slap subpoenas on a good number of people," Trump lawyer Michael van der Veen said, adding he would like to hold 100 depositions if any witnesses are called.

"Do not limit the number of witnesses that I can have," he said.
The number of witnesses isn't up to him. He can't slap subpoenas on anyone without the direct permission of the Senate. And they will almost certainly limit the number of witnesses he can have. He simply isn't in a court of law.
Update: Since I got tired of listening to speculation about the trial, I stopped listening to NPR's coverage, wrote this post, and was away from the computer for a few. For reasons I have not seen yet, the Senate has decided to proceed without witnesses.