Would Trump Boycott The Presidential Debates?
President Trump is reportedly considering boycotting the General Election debates next fall.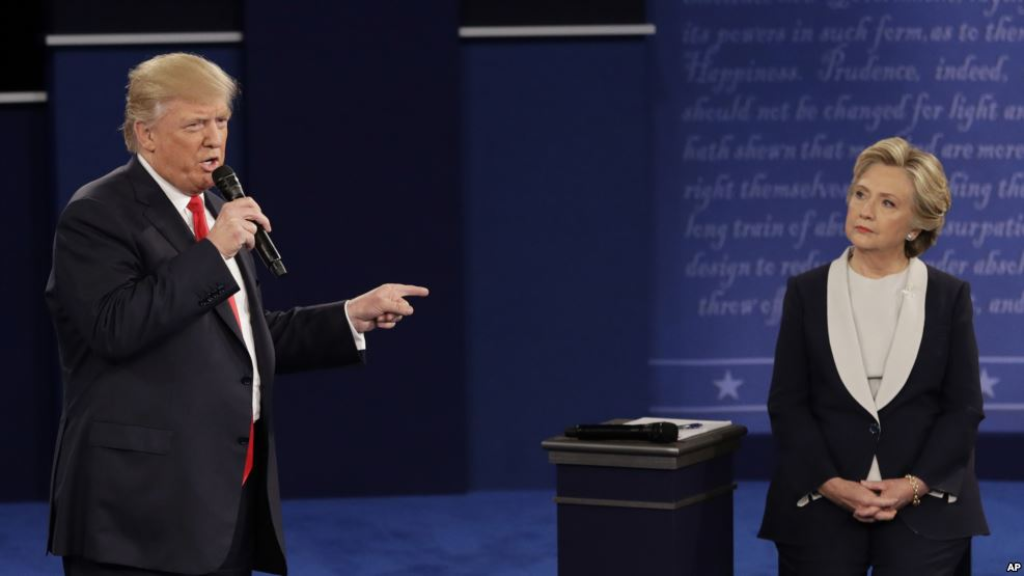 The New York Times is reporting that President Trump is debating whether or not he'd even participate in General Election debates in 2020:
WASHINGTON — President Trump is discussing with his advisers the possibility of sitting out the general election debates in 2020 because of his misgivings about the commission that oversees them, according to two people familiar with the discussions.

Mr. Trump has told advisers that he does not trust the Commission on Presidential Debates, the nonprofit entity that sponsors the debates, the two people said.

Less of a concern for Mr. Trump than who will emerge as the Democratic nominee is which media personality will be chosen as the debate moderator, according to people in contact with him.

At a state-of-the-race campaign briefing in Arlington, Va., the president's advisers declined to comment on what their plan was for the debates. One senior adviser to the president seemed to wince at the question, and said it was not something advisers were prepared to discuss until next year.

In the 2016 general election debates, Mr. Trump repeatedly complained about being at a disadvantage to Hillary Clinton, the Democratic nominee. And the post-debate polls showed Mr. Trump had good reason to be concerned: Mr. Trump and Ms. Clinton were essentially tied in the polls going into the first debate, but she received a bump after each of the three face-to-face matchups.

A Gallup poll conducted after the third debate, for instance, found that 60 percent of viewers thought Ms. Clinton did a better job, while 31 percent chose Mr. Trump.
The Trump campaign has hinted at this before, and also dangled the possibility of not participating in all of the debates back in 2016 only to drop that threat when it came time to participate. As appears to be the case this time, the publicly stated reason for the threat was the alleged concern on the part of the President that he would not be treated fairly by whoever was chosen to moderate the three debates. Back in 2016, though there were many who believed that the real source of Trump's trepidation was the fact that he was concerned that he would not come across well in a one-on-one debate.
In the end, Trump did participate in all three of the scheduled debates, and it turned out that if he did fear that he could come across looking bad those fears were largely confirmed given the fact that there seemed to be a universal agreement that Clinton had outperformed him in each of them. In the end, of course, it didn't end up mattering since Trump won the election, but given the fact that 2020 is likely to be a more difficult election for him to win than 2016 was, it's understandable why he'd been concerned.