Wuhan Lab Leak Moves from Hoax to Theory
The fact-checkers blew this one and blew it big.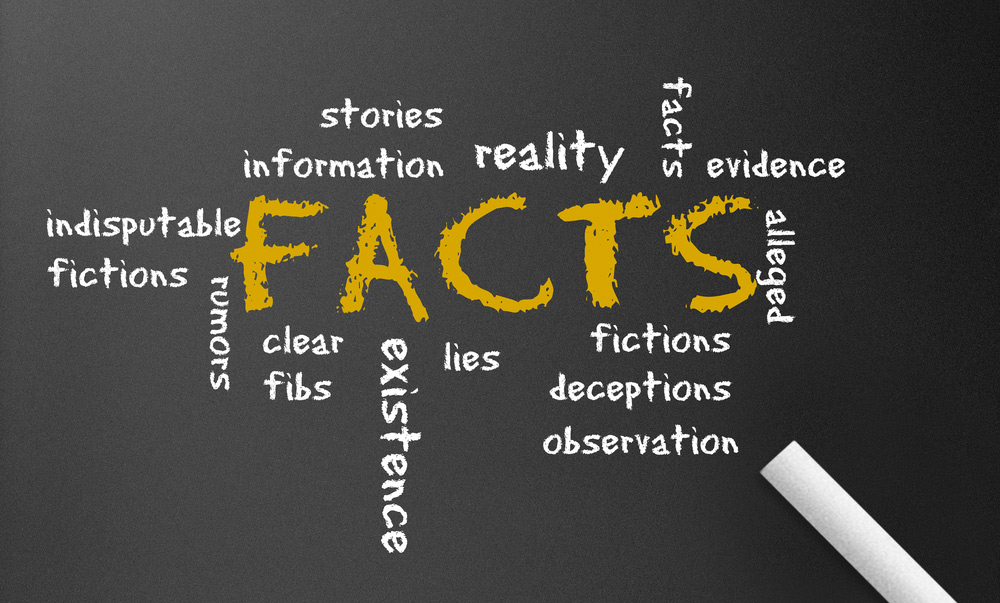 For more than a year, the notion that the virus behind COVID-19 was concocted in a Chinese laboratory rather than occurring naturally in an animal market was derided as a wild conspiracy theory. Those who espoused it were ridiculed and even banned from social media platforms. Perhaps the most famous of the cottage industry of fact-checkers, WaPo's Glenn Kessler, explains "How the Wuhan lab-leak theory suddenly became credible."
How and why did this happen? For one, efforts to discover a natural source of the virus have failed. Second, early efforts to spotlight a lab leak often got mixed up with speculation that the virus was deliberately created as a bioweapon. That made it easier for many scientists to dismiss the lab scenario as tin-hat nonsense. But a lack of transparency by China and renewed attention to the activities of the Wuhan lab have led some scientists to say they were too quick to discount a possible link at first.

Sen. Tom Cotton (R-Ark.) from the start pointed to the lab's location in Wuhan, pressing China for answers, so the history books will reward him if he turns out to be right. The Trump administration also sought to highlight the lab scenario but generally could only point to vague intelligence. The Trump administration's messaging was often accompanied by anti-Chinese rhetoric that made it easier for skeptics to ignore its claims.

[…]

In some instances, important information was available from the start but was generally ignored. But in other cases, some experts fought against the conventional wisdom and began to build a credible case, rooted in science, that started to change people's minds. This has led to renewed calls for a real investigation into the lab's activities before the coronavirus emerged.
He provides a timeline, that I will not reproduce here, of what we reasonably knew and when. But perhaps most noteworthy is that the earliest version of the claim, made way back on January 5, 2020, came from a Hong Kong activist who even today has only 873 Twitter followers and who refers to the PRC as "Chinazis." Most of the other early claims came from conservative politicians and media outlets, leading to a group of scientists publishing a letter in the Lancet on February 19 declaring, "We stand together to strongly condemn conspiracy theories suggesting that covid-19 does not have a natural origin." Yet, the theory did not die and credible scientists continued to push back. But it did not help that President Trump finally glommed onto it on April 30.
This is too much for Matt Taibbi, who combines good points and vitriol in his essay "'Fact-Checking' Takes Another Beating." After a longish defense of traditional media fact-checkers—who work behind the scenes to ensure journalists like him don't get over their skis—he contrasts them with Kessler and his new breed.
Unfortunately, over the course of the last five years in particular, as the commercial media has experienced a precipitous drop in the public trust levels, many organizations have chosen to trumpet fact-checking programs as a way of advertising a dedication to "truth." Fact-checking has furthermore become part of the "moral clarity" argument, which claims a phony objectivity standard once forced news companies to always include gestures to a perpetually wrong other side, making "truth" a casualty to false "fairness."

[…]

[O]bjectivity was never about giving equal time and weight to "both sides." It's just an admission that the news business is a high-speed operation whose top decision-makers are working from a knowledge level of near-zero about most things, at best just making an honest effort at hitting the moving target of truth.

Like fact-checking itself, the "on the one hand and on the other hand" format is just a defense mechanism. These people say X, these people say Y, and because the jabbering mannequins we have reading off our teleprompters actually know jack, we'll let the passage of time sort out the difficult bits.

The public used to appreciate the humility of that approach, but what they get from us more often now are sanctimonious speeches about how reporters are intrepid seekers of truth who sit next to God and gobble amphetamines so they can stay awake all night defending democracy from "misinformation." But once you get past names, dates, and whether the sky that day was blue or cloudy, the worst kind of misinformation in journalism is to be too sure about anything. That's especially when dealing with complex technical issues, and even more especially when official sources seem invested in eliminating discussion of alternative scenarios of those issues.

From the start, the press mostly mishandled Covid-19 reporting. Part of this was because nearly all of the critical issues — mask use, lockdowns, viability of vaccine programs, and so on — were marketed by news companies as culture-war narratives. A related problem had to do with news companies using the misguided notion that the news is an exact science to promote the worse misconception that science is an exact science. This led to absurd spectacles like news agencies trying to cover up or denounce as falsehood the natural reality that officials had evolving views on things like the efficacy of ventilators or mask use.

When CNN did a fact-check on the question, "Did Fauci change his mind on the effectiveness of masks?" they seemed worried about the glee Trump followers would feel if they simply wrote yes, so the answer instead became, "Yes, but Trump is also an asshole" (because he implied the need to wear masks is still up for debate). By labeling whatever the current scientific consensus happened to be an immutable "fact," media outlets made the normal evolution of scientific debates look dishonest, and pointlessly heightened mistrust of both scientists and media.

Fact-checking was a huge boon when it was an out-of-sight process quietly polishing the turd of industrial reportage. When companies dragged it out in public and made it a beast of burden for use in impressing audiences, they defamed the tradition.
While the piece is a bit over-the-top, I think this is mostly right. But it misses a rather crucial bit of context. "The last five" years is a rather unique period in the history of American journalism, coinciding with the rise of Donald Trump as the face of the Republican Party and, arguably, the most important American political figure. While the rise of PolitiFact, FactCheck.org, and Kessler's Fact Checker predate this period, the focus shifted and quite reasonably. Whereas the presumption in American journalistic coverage was that Presidents and their spokespeople were telling versions of the truth with some "spin" to manipulate press framing, elite outlets soon decided that was dangerous when the administration would boldly and routinely issue bald-faced lies.
Jonathan Chait gets at that, albeit gingerly, in "How the Liberal Media Dismissed the Lab-Leak Theory and Smeared Its Supporters."
Many mainstream journalists, though not all, dismissed the lab-leak hypothesis out of hand as a conspiracy theory. In part, they were deceived by some especially voluble public-health experts. In part, they simply took Donald Trump's bait, answering the former president's dissembling with false certainty of their own.

It is not too early to grapple with the failures of the media, which reflect the wider struggles of trying to fairly convey the truth in an atmosphere deformed by misinformation. Rather than meet lies with truth, the media often met it with other lies.
I agree with all of that except the last bit. There's no reason to believe the reporters dismissing Trump, Cotton, et. al. were intentionally dishonest. Rather, the fact that a group of scientists published a letter debunking the theory early on framed it as Trumpers vs. Truth Tellers and cognitive dissonance did the rest. Even though credible evidence that the virus could indeed have been developed in a lab continued to trickle in, it was simply dismissed because the debate had been framed early and Evil Couldn't Be Allowed to Win.
But here's the key problem:
The confusion surrounding this issue was sown in no small measure by Trump, who used China as a transparent gambit to distract from his failure to respond to the pandemic. His messages characteristically contained a mix of unproven, false, and irrelevant statements. Trump said China was withholding information about the pandemic's origins, that it might not have started in a market, and that China may have intentionally started the pandemic or allowed it to spread in order to harm him […]

Obviously, the idea China would intentionally start a deadly pandemic inside of China, just so the virus would eventually spread around the globe and kill Americans, is preposterous. In any case, whether it originated in a lab or a wet market is irrelevant to Trump's decisions — either way, his job was to protect Americans from the virus, and he failed.

However, the charge that the virus began in a lab and China was covering it up was never clearly false. Yet many media reports treated this aspect with the same skepticism as Trump's other lies on the subject, often blending different aspects of these claims together.
There has been, to the best of my understanding, simply zero evidence that the Chinese government or anyone else deliberately unleashed a virus. And, indeed, as evil as I believe the Xi regime to be, it simply makes no sense as a working hypothesis. The risk-reward calculation means even the suggestion would have been laughed off.
But it's completely plausible that there was scientific experimentation going on, protocols failed to contain the virus, and the PRC then covered it up. That, indeed, is very on-brand.
To be clear: while this theory is plausible and has some evidence to support it, it remains a theory. The animal market theory remains a viable explanation as well; it simply hasn't been verified yet. And, hell, given the deliberate cover-up in the early days of the disease spread and the resultant lost time, we may never know.
Regardless, Chait correctly joins Taibbi in condemning media certitude:
In January 2020, the Washington Post wrote a story headlined, "Experts debunk fringe theory linking China's coronavirus to weapons research." This piece correctly refuted the claim that the virus was deliberately manufactured as a biological weapon. It did not distinguish the (highly unlikely) bioweapon theory from the related, more plausible theory that the disease escaped from the Wuhan lab without ever having been intended as a weapon. More damagingly, this story treated the Wuhan lab's security as essentially impregnable, asserting that "the Wuhan National Biosafety Laboratory is a 'Cellular Level Biosafety Level 4' facility, which means it has a high level of operational security and is authorized to work on dangerous pathogens, including Ebola."

The security level of a lab in China is not something the Western media was, or is, in a position to assess. But this assumption that the lab almost certainly couldn't suffer a breach became embedded in a lot of the coverage that followed.
But, again, the fact that Trump and his acolytes were on the forefront of pushing the alternative theory likely made WaPo editors more willing to lean forward. Because democracy dies in darkness and all that.
Regardless, Cotton—almost certainly out of raw political calculation rather than regard for the truth—turned out to be right:
In February, Senator Tom Cotton appeared on television to raise questions about what China was hiding. Cotton kept his exact accusation vague, perhaps deliberately. "We don't have evidence that this disease originated there," he said of the Wuhan lab, "but because of China's duplicity and dishonesty from the beginning, we need to at least ask the question to see what the evidence says, and China right now is not giving evidence on that question at all."
This seems to be the scientific consensus now. But, again, given who was pushing the theory—and the conflation of it and the more sinister variant—it's understandable why the pushback was so hard. Still, it was brutal:
Reporters immediately began accusing him of promoting the most extreme version of Trump's charge. The New York Times labeled Cotton's remarks a "conspiracy theory." The Washington Post's account was headlined, "Tom Cotton keeps repeating a coronavirus conspiracy theory that was already debunked." The Post quoted an expert denying the virus "was a deliberately released bioweapon," but Cotton hadn't said that.

Not all media handled the controversy this poorly. The New York Times treated the lab-leak hypothesis as an open question. A report that Trump officials were pressuring intelligence staffers to substantiate the lab-leak theory presented evidence for both sides. Another report a few days later noted, "Some officials who have examined the intelligence reports, which remain classified, say it is possible an animal that was infected with the coronavirus in the laboratory was destroyed, and a lab worker was accidentally infected in the process. But that is just one of many theories still being examined."

But other reporting spread the same confusion. One April NPR report asserted, "Virus researchers say there is virtually no chance that the new coronavirus was released as result of a laboratory accident in China or anywhere else." But if you read the story closely, you can see the gaps between what the experts say, and the conclusions of the authorial voice.

[…]

More liberal news sources went even farther. The Guardian covered the issue through the prism of Trump's habit of spreading conspiracy theories, with headlines like "Trump fans flames of Chinese lab coronavirus theory during daily briefing" and "Trump claims to have evidence coronavirus started in Chinese lab but offers no details."

In March, Vox (whose parent company also owns New York) reported, "In some right-wing news outlets and on social media, a dangerous conspiracy theory about the origin of the health crisis won't die." It scolded New York Post columnist Steven Mosher for having "stoked the leakage rumor, using an array of circumstantial clues that Chinese labs' handling of deadly pathogens can't be trusted," to which the story asserted in response, "The Wuhan lab has the same safety protocols as top biosafety labs in the US and Europe."
There's a lot more to Chait's piece, including the rather strong point that any claims that China was somehow responsible for the virus, rather than simply its first victim, were dismissed as racist.
There are some lessons to be had here about humility in both journalism and the fact-checking industry. But, again, the Trump factor is huge here. One can hardly blame a community who disbelieves the cry of "Wolf!" from a boy who had repeatedly made that claim falsely.