Wyoming Senator Mike Enzi Won't Run For Re-Election In 2020
The move creates a rare Senate opening in the Equality State, and an opportunity for the daughter of a certain former Vice-President.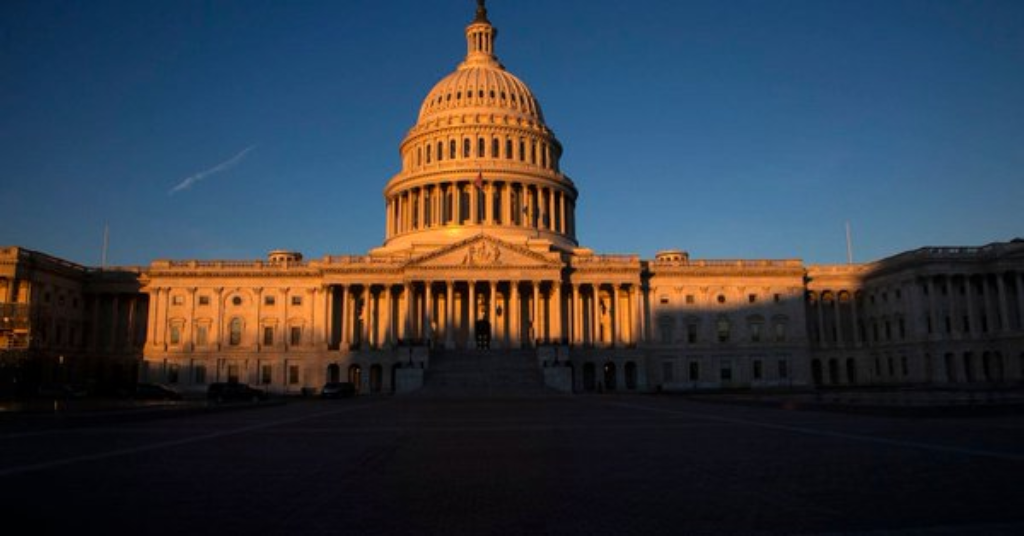 Mike Enzi, a Republican who has served as Senator from Wyoming since succeeding Alan Simpson in 1996, announced today that he would not seek re-election in 2020, creating a rare opening in a state that is guaranteed to be a Republican hold in the next election:
WASHINGTON — Senator Michael B. Enzi, Republican of Wyoming, said on Saturday that he would not seek re-election at the end of his term.

Mr. Enzi, 75, who leads the Senate Budget Committee, has held his seat since 1997. Speaking at a news conference in Wyoming, he said he planned to spend the remainder of his tenure focusing on budget overhaul.

"I have much to get done in the next year and a half," he said, according to The Casper Star-Tribune. "I want to focus on budget reform. I don't want to be burdened by the distractions of another campaign."
More from The Casper Star-Tribune:
More than four decades ago, a 30-year-old shoe salesman named Mike Enzi was elected mayor of Gillette, kicking off a political career that would take him all the way to Washington D.C.

On Saturday, the senior senator from Wyoming announced the end of his political career from right where it began – Gillette City Hall.

In a press conference in the city council chambers, Enzi, 75, announced his term ending next fall will be his last, drawing a storied — if understated — career on Capitol Hill to a close.

"I have much to get done in the next year and a half," he said. "I want to be able to focus on budget reform to get control of our national debt; to do several small business initiatives; to protect and diversify Wyoming's jobs. I don't want to be burdened by the distractions of another campaign. After this term, I'll find other ways to serve."


While not the longest-serving senator in Wyoming's history (that distinction belongs to Francis E. Warren, who served the Equality State in Washington for nearly four decades), Enzi has spent 22 years in office — among the longest tenures of any delegate from Wyoming.

Long-known as one of Washington's more reserved senior statesman, Enzi is also one of the Senate's more influential members, passing more than 100 bills since taking office in 1997, when he replaced former Sen. Al Simpson. During that time, Enzi led efforts in the Senate to pass the Republican tax cuts of 2017, and has served terms as both chair of the Senate Health, Education, Labor, and Pensions Committee and its Budget Committee, a position he has held since 2015.


At the press conference, which was attended by Enzi's family and a handful of journalists, Enzi noted that most of his successful bills passed with fewer than 15 votes in opposition, which is "considered very bipartisan," he said.


"I didn't get into the Senate for the fancy titles," he said. "I like passing legislation."


A strong fiscal conservative, Enzi in recent years has been highly outspoken about the nation's looming fiscal crisis, and has introduced legislation intended to avert future shutdowns of the United States government and reduce the national debt.

(…)

With Enzi's retirement, Wyoming will have its first open Senate seat in more than a decade. The most recent opening in Wyoming came in 2007, when Sen. John Barrasso was appointed to replace Craig Thomas, who died in office.


Barrasso lauded Enzi in a statement released shortly after Saturday's announcement.


"Mike Enzi's character, courage and credibility have made him a respected moral leader in the U.S. Senate," Barrasso said. "In four terms in the Senate he has never wavered in his commitment to God, family or Wyoming. The Senate and Wyoming will miss the valued leadership of the trusted trail boss of our congressional delegation."
As the paper notes, the field to replace Enzi is likely to be large in no small part because of the fact that Senate seats seldom open up in this state and there are many Republicans eager to climb the political ladder:
The field to replace Enzi in 2020 could be large.

Recent candidates for Senate like Democrat Gary Trauner and David Dodson – a Republican who ran an unsuccessful bid against Barrasso last year – could potentially try another run for office, and other names floated have included statewide elected officials like Superintendent of Public Education Jillian Balow, who gave an open-ended answer when asked by the Casper Star-Tribune earlier this year whether she'd consider a run for Senate.

Cheyenne Mayor Marian Orr – who hinted at higher political aspirations last year – told the Wyoming Tribune Eagle in January she would not be running for the office, though rumors of a potential run by other Wyoming elected have been swirling behind the scenes.


Rep. Liz Cheney – who is currently the third-ranking Republican in the House of Representatives – could potentially mount a run for the Senate. However, recent power struggles with members of party leadership could leave the door open for her to make a potential run at Speaker of the House in 2020, should the Republicans take back the House of Representatives in the upcoming elections.
If she ran, Cheney would likely be a favorite to win the Republican nomination given the fact that she has already won statewide as the Equality States sole at-large member of the House of Representatives. As noted, though, Cheney may wish to stick to the House of Representatives where she has the potential to become Speaker of the House if the GOP recaptures that body or House Minority Leader if it does not. In any case, it's likely that whoever wins the Republican nomination will win the General Election, not the least because there has not been a Democratic Senator from Wyoming since Gale McGee, who had served in the Senate since 1959, lost the election in 1976 to Malcolm Wallop. Given that 2020 is a Presidential election year, the odds that this will change are near zero.